Three reasons why paying by credit card is safe and secure
If you're booking a trip, it is highly likely you're doing it online with your Visa or Mastercard. Your credit card is also one of the first means of payment you think of when paying for hotel charges and purchases on the spot. But is it actually safe to pay by credit card?
1. You can pay safely and securely anywhere in the world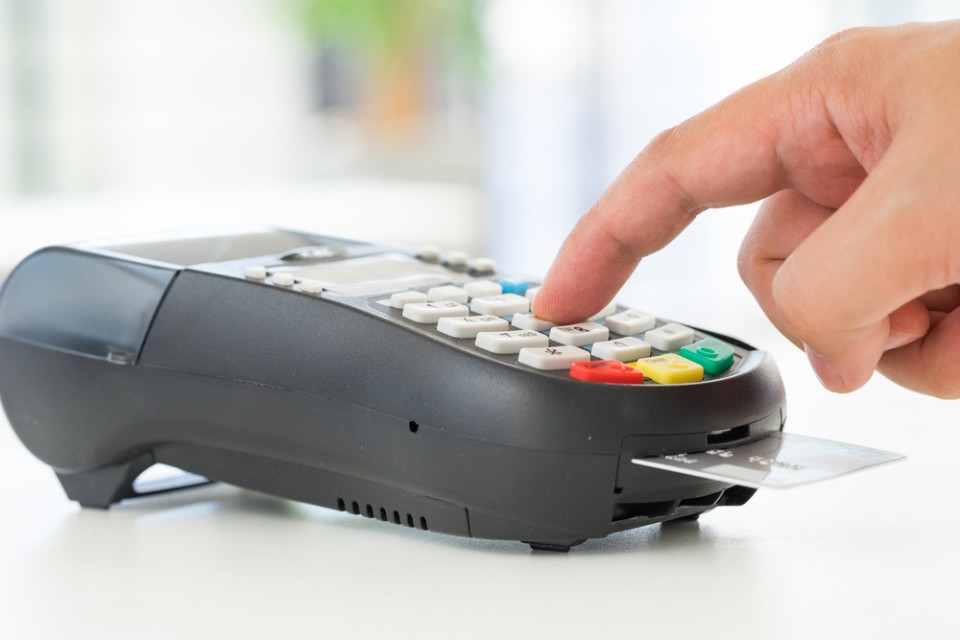 With your credit card you can literally go anywhere, and use it to pay in any shop displaying the Visa or Mastercard logo. And there are millions of them around the world. Any payment you make is secured with the chip in your card and the PIN that only you know. In some countries, such as the USA, most shops still read the magnetic strip. In that case, you confirm your payment with your signature. This is why most banks require you to make a specific request to activate your credit card for use in the USA.
Your small rectangular card is more convenient and more secure than carrying a stack of cash around with you or putting it in a clever hiding place in your room, apartment, holiday home or caravan.
Safer than cash
If you would prefer to pay in cash when you are abroad, your credit card can still come to your rescue. You can withdraw cash from ATMs all over the world, although do bear in mind that you will have to pay charges for this service. What happens if you unexpectedly have to settle a large bill because your car has broken down or because someone in your family ends up in hospital? Again, your credit card is a convenient and secure safety net.
2. Your internet purchases are protected
A credit card can be used for online orders too. As soon as you see the words 'Verified by Visa' or 'Mastercard SecureCode', you can rest assured that your orders and payments are 100% secure. Confirming your payments using your card reader or mobile banking app offers additional security. 
Insured against theft, damage and non-delivery

Your bank will link one or more insurance policies to each credit card, for example against damage, theft, or non-delivery of your purchase. Check which insurance your bank has linked to your credit card.
What happens if the web store fails to deliver your order? What if the hotel has no record of your reservation? If you paid by credit card, you can apply for a refund from your credit card company – Visa or Mastercard – via Worldline.
3. You are protected in the case of fraud
What happens if money leaves your account that you didn't pay? Then you are covered by the legally required insurance against fraud that comes with your credit card. Again, your credit card company must refund you the money that was taken from your account in error. 
Get your card blocked
Card lost or stolen?
Suspicious purchase on your monthly statement?
Block your card with KBC Brussels Mobile or call Card Stop on 078 170 170.

Getting your money back
Is there a payment on your statement that you know for certain that you or a family member did not make? Or was payment made using your lost or stolen credit card? Submit a complaint via Worldline's mijnkaart.be. You have a maximum of three months to do this after your statement date.
Do you wish to dispute an amount that has been charged for a purchase you didn't make? Did you receive damaged goods and the web store won't send you a replacement? Did the web store not deliver the product at all? If so, you can submit your complaint up to 120 days after the date of purchase. However, you must be able to show that you have tried to find a solution with the merchant first.
Find out more Call Worldline on + 32 2 205 85 85.