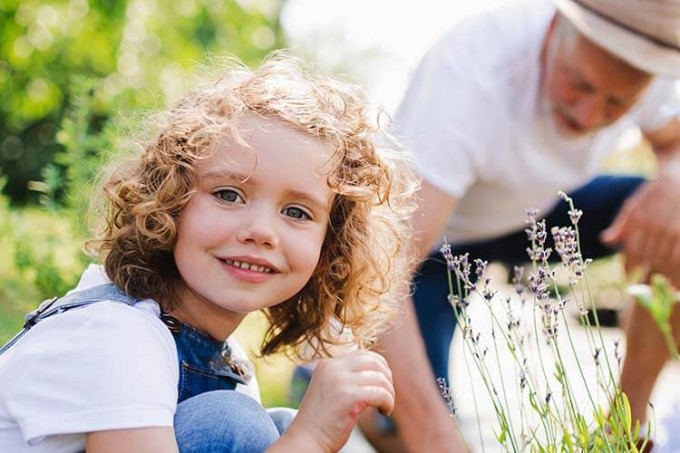 Life insurance
In 2021, 112 291 people died in Belgium, 1 in 7 of whom was younger than 65 (source: Statbel)

You protect your loved ones from the financial consequences of your death
You decide how much you want to insure
You decide who receives this sum after your death
Why take out life insurance?
Do you know what your partner's or family's financial situation would be if you were to pass away?

With various expenses cutting into your family's budget, loan balance insurance can help cover mortgage loan repayments. But what about energy bills and unexpected costs? Will your family be able to make ends meet and maintain their standard of living without your income?

KBC Life Insurance protects your family against the financial consequences of your death. Your surviving dependants will receive a sum of money to cover unexpected or recurring expenses.

The death of a loved one often means a sudden loss of income, while the cost of owning or renting a home and providing for your children remains.
Learn more about KBC Life Insurance
How can life insurance help your loved ones?
KBC Life Insurance can help your family maintain their standard of living after you're gone.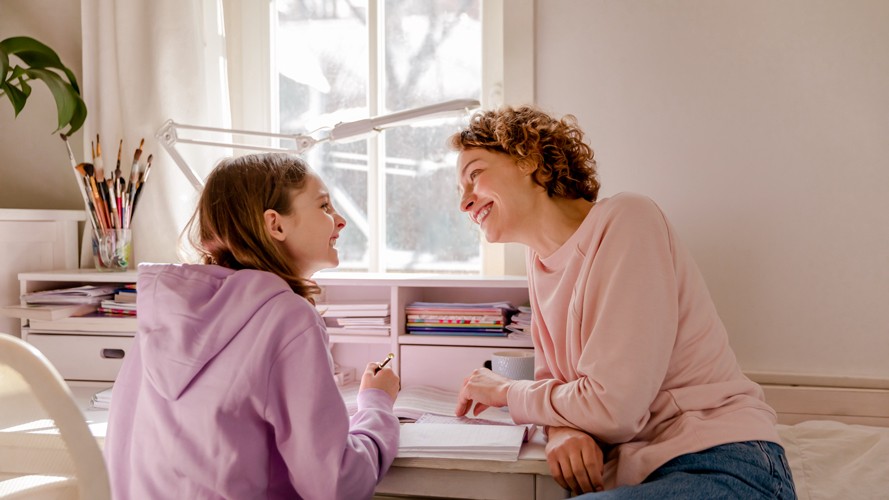 They can continue to live in their home
Your life insurance benefits will allow your family to continue living in the accommodation you are renting or paying off.
Your children can still realise their dreams
You continue to support your children financially after your death to ensure they can pursue their studies or other future plans.
Ease the burden of invoices and unexpected costs
The sum of money paid out can be used to cover day-to-day expenses such as energy bills and groceries as well as unexpected expenses for maintenance or repairs to your car or your home. Life insurance gives your loved ones financial peace of mind and a financial boost to safeguard their future.
Since her husband died in an accident ten years ago, Evi and her two children have had to live off a survivor's pension of 1,400 euros a month.
How much do I pay per month?
The amount you pay per month depends on the sum insured and your age. Here are some examples to give you an idea.

1. Securing your children's education
If you're 40 years old and want to insure two children's education for an amount of 100,000 euros and you choose a ten-year term, your first monthly premium will be 17 euros.

These figures are based on the average cost of sending two children to college or university throughout their higher education (source: Belgian centre for budget advice and budget research (CEBUD)

2. Insuring rent payments for your family home
If you're 30 years old and want to insure your family home's rent for an amount of 25,000 euros and you choose a five-year term, your first monthly premium will be 5 euros.

In 2021, the average rent in Flanders was 800 euros (source: Belgian Real Estate Confederation Flanders (CIB Vlaanderen). A sum insured of 28,000 euros will cover the rent payments for around three years.

3. Safeguarding your family's standard of living
To ensure that your family can continue to manage financially after your death, you can insure a sum of 200,000 euros to cover the loss of your income. If you are 45 years old at the time of taking out the insurance and choose a 22-year term (until your statutory retirement at age 67), your first monthly premium will be 30 euros.

These figures are based on the budget of an average Flemish family of four, with both parents earning a net monthly salary of around 2,000 euros (source: www.vlaanderen.be/en).
You will receive transitional benefits for a period of one or two years, depending on whether you have children. After that, these benefits will cease and you will have to manage without this financial support.
What are the main exclusions?
No payment is made if the insured dies:

As the result of an act of violence, insofar as the insured voluntarily or actively participated in it;
During active participation in events of war;
Beyond the term of the insurance;
By suicide during the first year of the contract (euthanasia according to the legal provisions is, however, not an exclusion).
Your life insurance – a practical overview
Who is this insurance intended for?
This insurance is designed for individuals who are aged between 18 and 74.

What sum is insured?
You decide on the amount to insure; the minimum amount is 5 000 euros.

What is the term of a life insurance policy?
The term of the policy can be freely determined, but may not be less than one year. The latest date on which the contract can end is the 75th birthday of the insured.
If you no longer want this insurance, you can cancel it from the following month at no cost.

How can I pay the premiums?
The premiums can be paid as:

Monthly (by direct debit) or annual risk premiums. That means that the premium changes in line with the age of the insured.
A single premium.
What taxes are payable on new premium deposits?
Individuals residing in Belgium pay an insurance tax of 2% on each additional amount deposited.
Is there a medical acceptance procedure?
Medical acceptance depends on the insured death benefit and your age at the time of taking out the insurance. Please feel free to drop by one of our branches, get in touch with KBC Brussels Live or contact your insurance agent if you require further information.
When will the sum insured be paid out?
If you die within the term of your insurance policy, the death benefit will generally be paid out within a month if we have received all necessary documents (the documents needed depend on the deceased's situation).
This in any case involves the following documents:
• Extract from the insured's death certificate
• Confirmation of the beneficiaries' identity details
If applicable in your case, we also need the following documents:
• Extract from the marriage certificate
• Certificate or deed of succession
• Medical certificate of death
• Signed application for payment or discharge
What needs to be arranged first when a loved one dies?
When you lose a loved one, the last thing on your mind is paperwork. That said, it's important to take care of a number of administrative formalities as quickly as possible, such as reporting the death to the bank to arrange payment of the death benefit.
Don't know where to start? We've created this checklist to help you navigate this difficult process. You can also add things you want to be sure not to forget.
This checklist can ease some of the burden of the administrative formalities, so you can concentrate on your family.
Questions about your life insurance
If you have any questions about your KBC Life Insurance, please feel free to drop by one of our branches, get in touch with KBC Brussels Live or contact your insurance agent.

Good to know
KBC Life Insurance is governed by the laws of Belgium.

KBC Life Insurance is a type of term insurance (class 21)
Following a notification of death, your surviving dependants can seek the help of our Estates department
In principle, inheritance tax is payable on KBC Life Insurance
The tax treatment can change and depends on your individual circumstances. Your Insurance Expert wall be pleased to explain this to you in more detail.
Your intermediary is the first point of contact for any complaints you may have. If no agreement can be reached, please contact KBC Complaints Management: Brusselsesteenweg 100, 3000 Leuven, complaints@kbc.be, tel. 016 43 25 94 (free of charge), tel. + 32 78 15 20 45 (charges apply), fax + 32 16 86 30 38. If you cannot find a suitable solution, you can contact the Belgian insurance industry's ombudsman service: de Meeûssquare 35, 1000 Brussels, info@ombudsman-insurance.be, www.ombudsman-insurance.be.
This does not affect your legal rights.
Please go to a KBC Brussels branch, get in touch with KBC Brussels Live or contact your insurance agent to get a KBC Life Insurance quote.

KBC Life Insurance is a product of KBC Insurance NV – Professor Roger Van Overstraetenplein 2 – 3000 Leuven – Belgium
VAT BE 0403.552.563 – RLP Leuven – IBAN BE43 7300 0420 0601 – BIC KREDBEBB
Company authorised for all classes of insurance under code 0014 (Royal Decree of 4 July 1979; Belgian Official Gazette, 14 July 1979) by the National Bank of Belgium, De Berlaimontlaan 14, 1000 Brussels, Belgium.
Member of the KBC group
Read this information carefully before taking out this insurance