Open a current account with KBC Brussels
KBC Brussels Plus Account
Bank with KBC Brussels Mobile, the best banking app in the world!
Pay contactless with your debit card or smartphone
Access a host of additional services inKBC Brussels Mobile (such as for quickly buying a train ticket or paying for parking)
Get discounts from our partners courtesy of Kate Deals
Get a credit card for an additional euro per month
Personalise your debit cards and credit card by adding a photo of yourself, your friends or family
Withdraw cash for free throughout Europe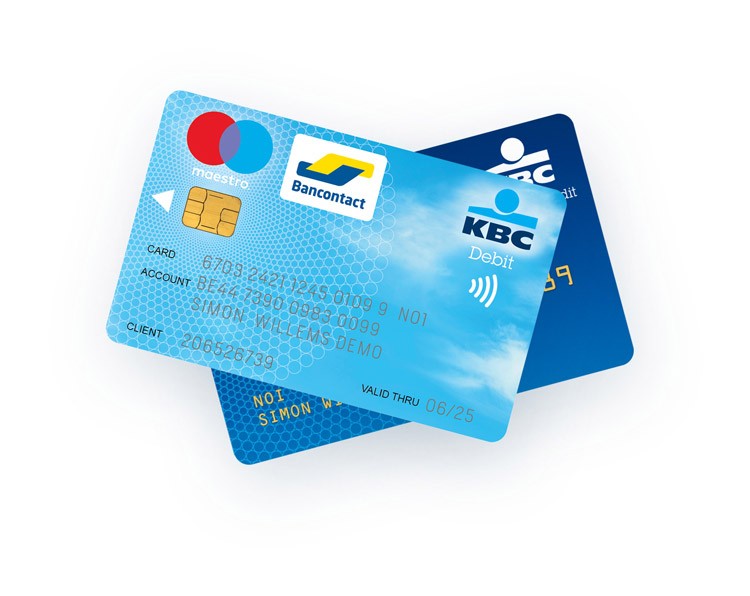 Pay your way, wherever and whenever you want
Like using Payconiq, Apple Pay or Google Pay or prefer to use a credit transfer? Whatever your preference, a KBC Brussels Current Account gives you the freedom to pay wherever you are and whenever you want using your chosen method.
You can also easily set up your payment method in KBC Brussels Mobile to pay with your current account, PayPal account or even your smartwatch!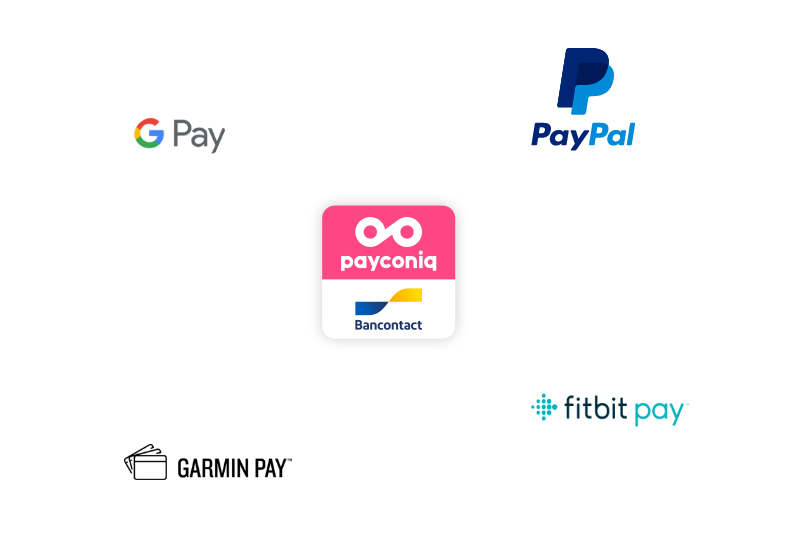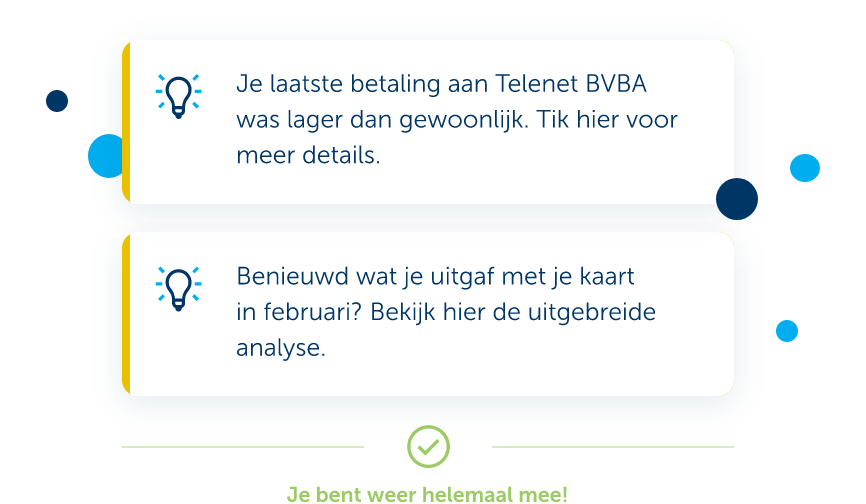 Get useful insights at the right time
Our KBC Brussels Mobile notifications ensure you have a clear idea of your income and expenditure. You can then stay in control of things and avoid situations like not having enough money on account when paying at the till.

Earn cashback rewards too with your KBC Brussels Current Account and Kate Deals
Open KBC Brussels Mobile and see which discount deals are on offer. Activate your chosen deal, pay at your favourite retailer and get a cashback reward credited to your account.


So, what are you waiting for? Six minutes is all it takes to arrange things!
Open your KBC Brussels Current Account with itsme® and make your first funds transfer after just six minutes. It's fast, easy and secure!

The KBC Brussels Silver Credit Card and KBC Brussels Gold Credit Card are credit cards issued by: KBC Bank NV, with registered office at Havenlaan 2, 1080 Brussels, Belgium, VAT BE 0462.920.226, RLP Brussels, FSMA 026256 A.
KBC Brussels Flex Budget is an open-ended credit facility linked to the KBC Brussels Silver Credit Card, KBC Brussels Gold Credit Card or KBC Brussels Platinum Credit Card and used as an additional means for drawing credit.
Lender and credit card issuer: KBC Bank NV. Subject to your card or credit application being approved by KBC Bank NV.