Is property insurance compulsory?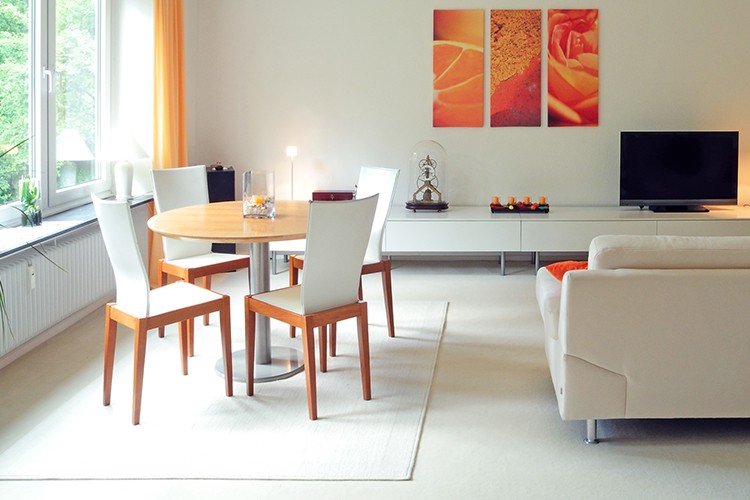 That depends on which region your rented property's situated in. In Flanders, tenants have been under a legal duty to take out property insurance since 1 January 2019. Wallonia made tenant's insurance compulsory on 1 September of this year. Brussels has not yet officially gone that far.
However, if you are a tenant, we recommend that you take out tenant's liability and home contents insurance, to avoid having to cover these costs yourself. In fact, a lease will often include a tenant's obligation to take out property insurance anyway.
The law names a number of risks that policies have to cover, like fire, storm, hailstones and natural disasters.
When you take out home insurance, you often have a choice of cover options, so you need to think about what your tenancy needs are. For example, if you want to be sure you can get legal assistance for a dispute with your landlord, extend your cover to include Legal assistance insurance for tenants.
Cover your liability, your home contents or both for the home you rent 

Theft is also insured as standard
Why take out property insurance as a tenant?
As a tenant, you also require property insurance.
You are obliged to deliver the home you are renting to the owner in its original condition. You can mitigate the financial ramifications of a claim by taking out tenant's liability insurance.
Insuring your personal property (including furniture, clothing, computer, etc.) against damage is also a good idea.
Example
You arrive home one day only to find your house flooded because you forgot to turn off one of the taps before leaving. In this case, we will cover both the damaged home contents and your liability for water damage caused to the home.
What does property insurance cover?
Looking to insure your second rented home?
If you opt for this insurance, you are covered against damage to the rented home for which you are responsible.
What is insured?
The home, annexes and fences
Rented garage (even if it is located elsewhere)
Property or items permanently attached to the building
If you sublet a section of the home, the subtenant is included in the cover.
What is not insured?
Additional obligations in your lease which exceed the legal liability
Deliberate destruction or theft of goods by you or members of your household
Typical rental damage (such as wall plugs)
Good to know
Your third-party liability for loss or damage caused in, around or on the building, the grounds, any adjacent footpaths or their contents is not covered under this policy. This cover is provided under your family insurance.
Questions about your Home Insurance?
Your home may be well insured, but what about its contents?
What if …
A tree falls on top of your garden furniture due to heavy winds?
Your dishwasher is destroyed by lightning strike?
Someone steals your laptop or jewellery?
If you opt for this insurance, the contents of your home is covered, also against theft.
What is insured?
Damage caused by, for example, fire, explosion, storm, hail, lightning, water, collision, and theft or attempted theft to your

Home contents: furniture, clothing, bicycles, jewellery, television sets, etc.
Pets
Motor vehicles and their trailers

Damage to fixed equipment or improvements you made to the home as a tenant, at your expense, is also insured
Home burglary, including theft involving violence, threats or a break-in while you are on holiday or in a public place
Theft of home contents outside the home
And we take it a step further: your home's contents is also covered against all types of loss and damage, on condition that you did not expect said event to occur and that the loss or damage amounts to at least 1 250 euros.
What is not insured?
Loss
Deliberate damage 
Damage caused by flooding to items outside the home
Theft of or from a vehicle located elsewhere (other than in a locked private garage) or on a public road
Where are your home contents insured?
At your home address

In your individual garage, even if this is located elsewhere or you are renting the garage
In a building or part of a building you do not own, and are leasing or using (student residence, retirement or care home, ...)
If you go on holiday, we will insure your baggage in the holiday home you are renting or in your hotel room.
Your pets are insured everywhere.
Based on your requirements, you can extend your cover to include the following types of insurance:
Legal assistance insurance for tenants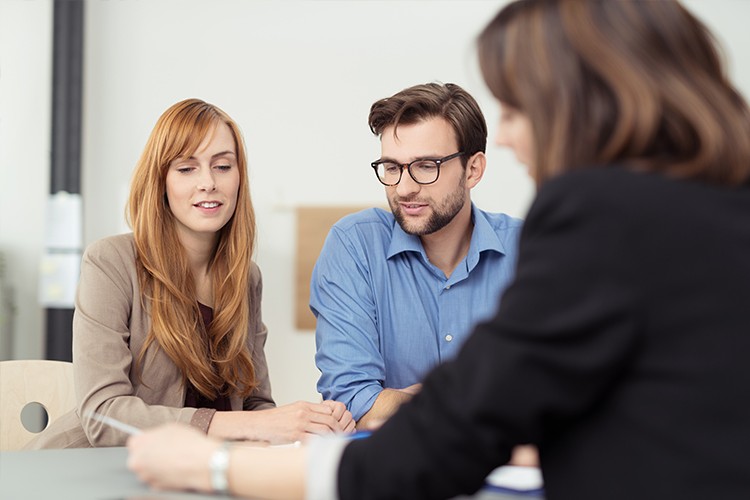 What if …
Your landlord refuses to repair the roof?
Or wrongly accuses you of having damaged the doors?
In these cases, this insurance covers legal assistance and support.
If you become involved in a legal dispute relating to the home you are renting, we engage the services of Defendo, KBC's legal assistance department. They are an independent and specialised team, who guarantee honest advice and the confidential handling of your file.
What will Defendo do for you?
Provide you with assistance
Inform you of your rights and how you can enforce them
Help you to gather all the information you need (including evidence, certificates and witness statements)
Cover the fees and charges of lawyers, court bailiffs and various experts
Cover the costs of the court or out-of-court proceedings
Cover the loss you suffer if it turns out the liable party is unable to pay
What is insured?
Legal assistance if you become involved in a dispute with your landlord regarding
The safety and liveability of the home
The repayment of costs caused by a defect in the home
If you incur loss and/or damage, Defendo will assist you in order to ensure you are adequately compensated. If you are suspected of a crime, Defendo will ensure that you receive the appropriate legal support from a criminal defence lawyer. This applies if you are a suspect and also if you are entitled to consult a lawyer.
What is not insured?
Fines or municipal administrative sanctions, charges or out-of-court settlements
If the loss is related to the performance of a contract, Defendo will not become involved in the actual content of the contract, for example, discussions about price or quality
In order to avoid conflicts of interests, Defendo does not handle any disputes involving you and another insured person
The complete list of exclusions can be found in the general terms and conditions.
Soil decontamination insurance (not for flats)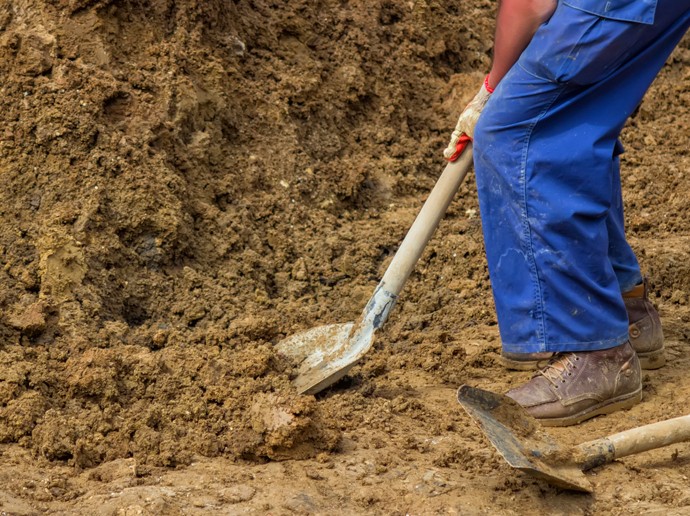 If you use fuel oil to heat your home, you are personally responsible for checking the tank on a regular basis and for soil decontamination following contamination.
More than 3% of tanks start leaking at some point, often caused by rust. However, contamination may also occur while refilling the tank. You will also be responsible for covering the cost of the soil decontamination, i.e. the process of cleaning the contaminated land.
Only fuel oil tanks built less than 40 years ago and with a maximum capacity of 20 000 litres are eligible.
The total compensation per claim is 60 000 euros.
What is insured?
We cover the risk as well as the practical organisation of the compulsory soil decontamination.
We send an assessor to
Determine the nature and seriousness of the contamination
Take measures to limit the consequences
Inform you of the statutory procedures relating to soil contamination
Help you with any formalities to be completed
We arrange to have decontamination works carried out if the contamination is so serious that you are required by law to have the soil decontaminated.
What is not insured?
Contamination that already existed when the cover was taken out
Costs borne by the government or another body for the decontamination of contaminated soil
The possible reduction in value of the contaminated soil
Pollution and contamination caused by natural disasters
The complete list of exclusions can be found in the general terms and conditions.
Cancelling a home insurance elsewhere can be a lot of hassle.

But at KBC Brussels, we make things easy for you. When you take out a new policy with us online, we'll immediately show you a form for cancelling your old insurance. All you need to do is to complete the form and send it back to us. We'll take care of the rest.
You don't even need to send a registered letter to your old insurer.
Good to know
KBC Home insurance for tenants may include one or more of the following types of insurance cover: tenant's insurance, home contents insurance, soil decontamination insurance (home insurance) and legal assistance insurance for tenants (legal assistance insurance). These forms of insurance cover are designed for tenants of private homes. No commercial activity or liberal profession is carried out in the insured home.
This product is governed by the laws of Belgium.
The different forms of cover in this policy apply for a term of one year and will be tacitly renewed, unless the policy is terminated no later than three months before the principal renewal date.
Your intermediary is the first point of contact for any complaints you may have. If no agreement can be reached, please contact KBC Complaints Management, Brusselsesteenweg 100, 3000 Leuven, complaints@kbc.be, tel. 016 432 594. If you cannot find a suitable solution, you can contact the Belgian insurance industry's ombudsman service: Ombudsman van de Verzekeringen, de Meeûssquare 35, 1000 Brussels, info@ombudsman.as, www.ombudsman.as. This does not affect your legal rights.
Contact your insurance expert or visit our website to request a quotation for KBC Home insurance for tenants.
KBC Home insurance for tenants is a product provided by KBC Insurance NV, Professor Roger Van Overstraetenplein 2, 3000 Leuven, Belgium.
VAT BE 0403.552.563, RLP Leuven, IBAN BE43 7300 0420 0601, BIC KREDBEBB.
Company licensed by the National Bank of Belgium, de Berlaimontlaan 14, 1000 Brussels, Belgium, for all classes of insurance under code 0014 (Royal Decree of 4 July 1979, Belgian Official Gazette of 14 July 1979).
Member of the KBC group
Read this information carefully before taking out this insurance
For a concise description of the cover, the main exclusions and other useful information, please refer to the product fact sheet.