Vehicle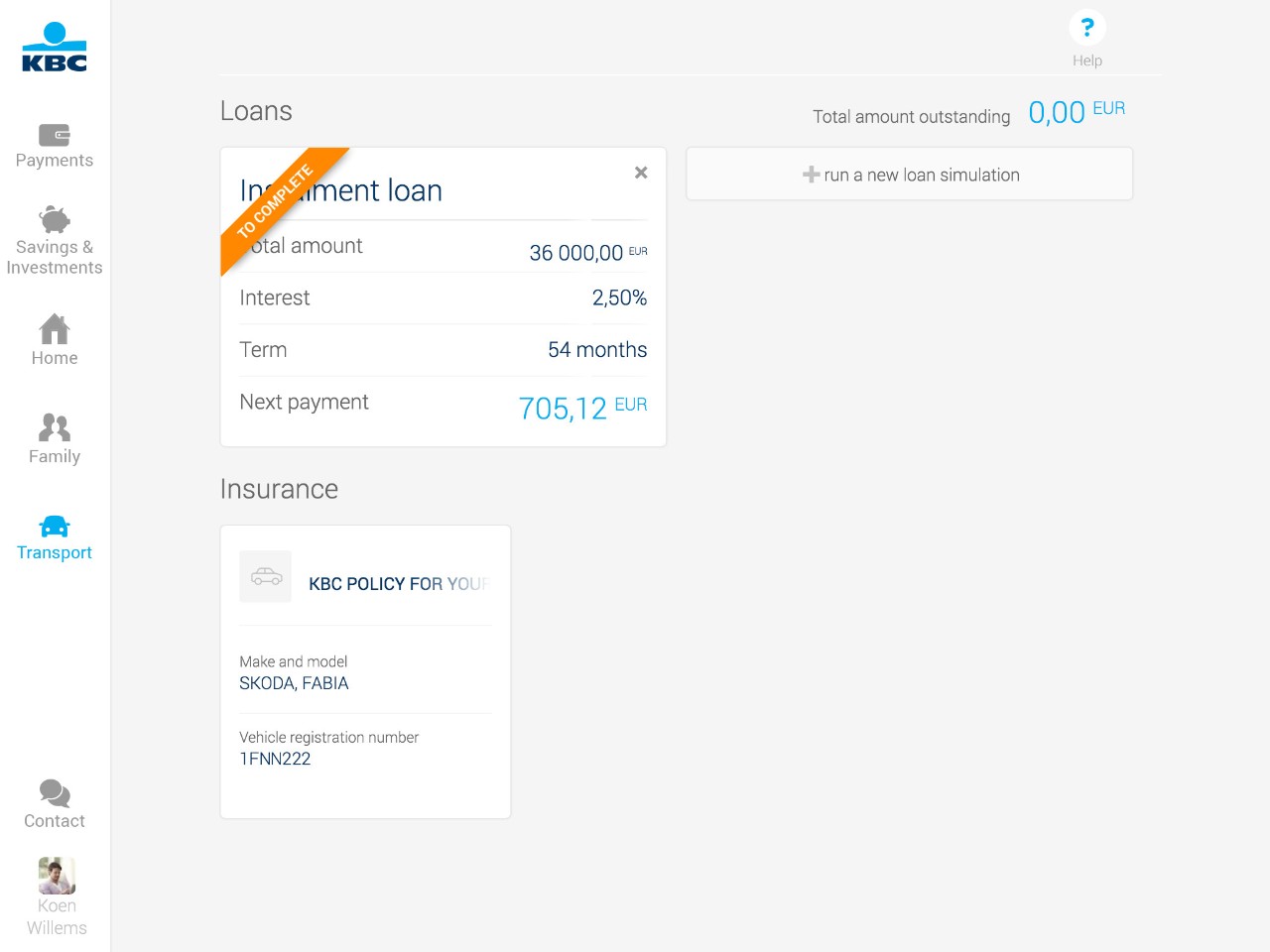 Vehicle gives you a clear overview of your loan(s) and insurance related to your vehicle(s). Select a loan or insurance policy to view its details. 
Loans
Looking to take out a loan to fund a larger purchase, such as a car, motorcycle or motor home?
You can apply instantly for an instalment loan in 'Vehicle' and get an immediate reply online regarding your application.
Insurance
Calculate vehicle insurance with us easily online.