Home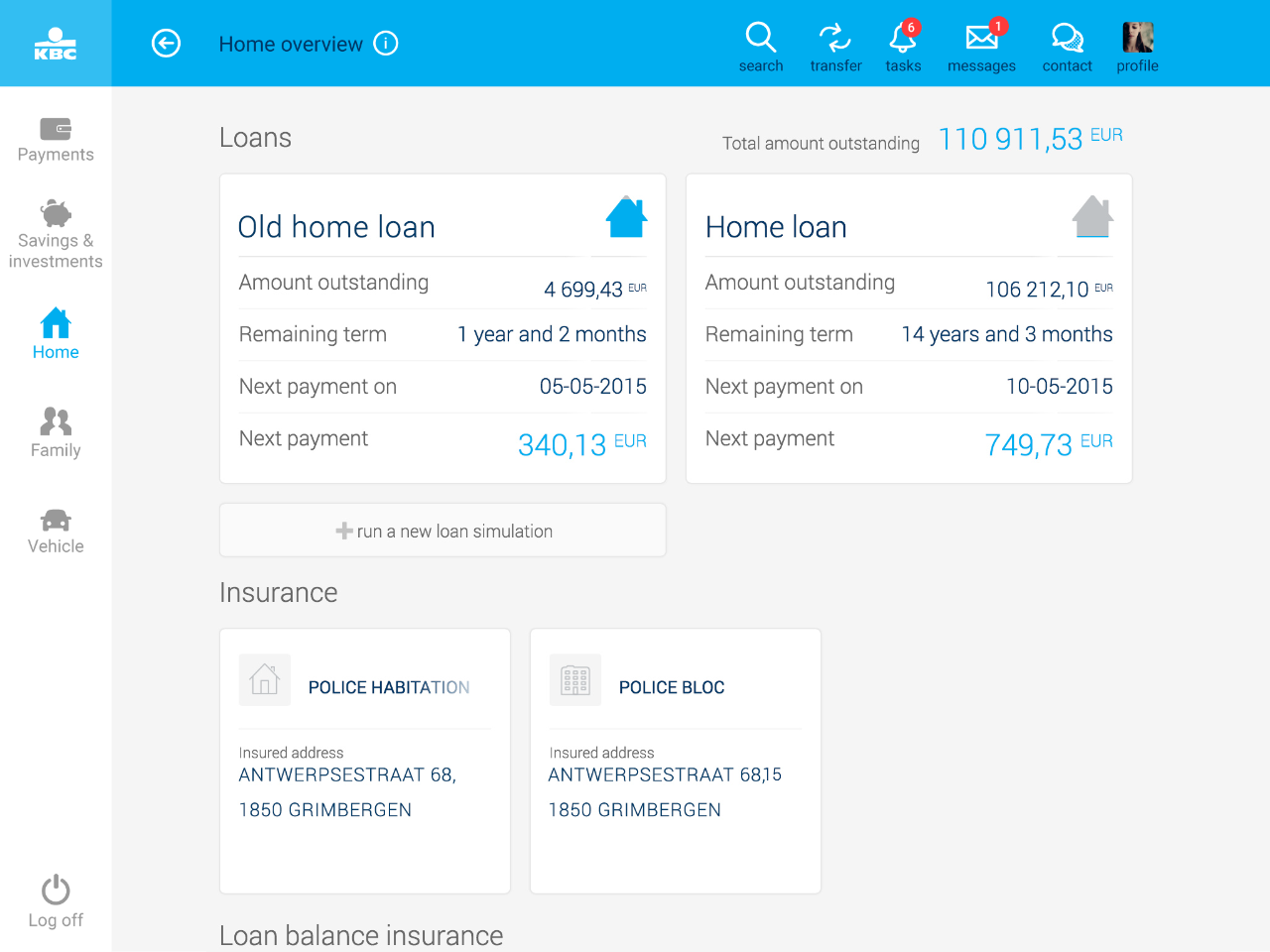 Home gives you a clear overview of your (mortgage) loan(s) and related insurance.
Select a loan or insurance policy to view its details. For instance, you can see your repayment plan or change the date on which you pay your instalments.
Loans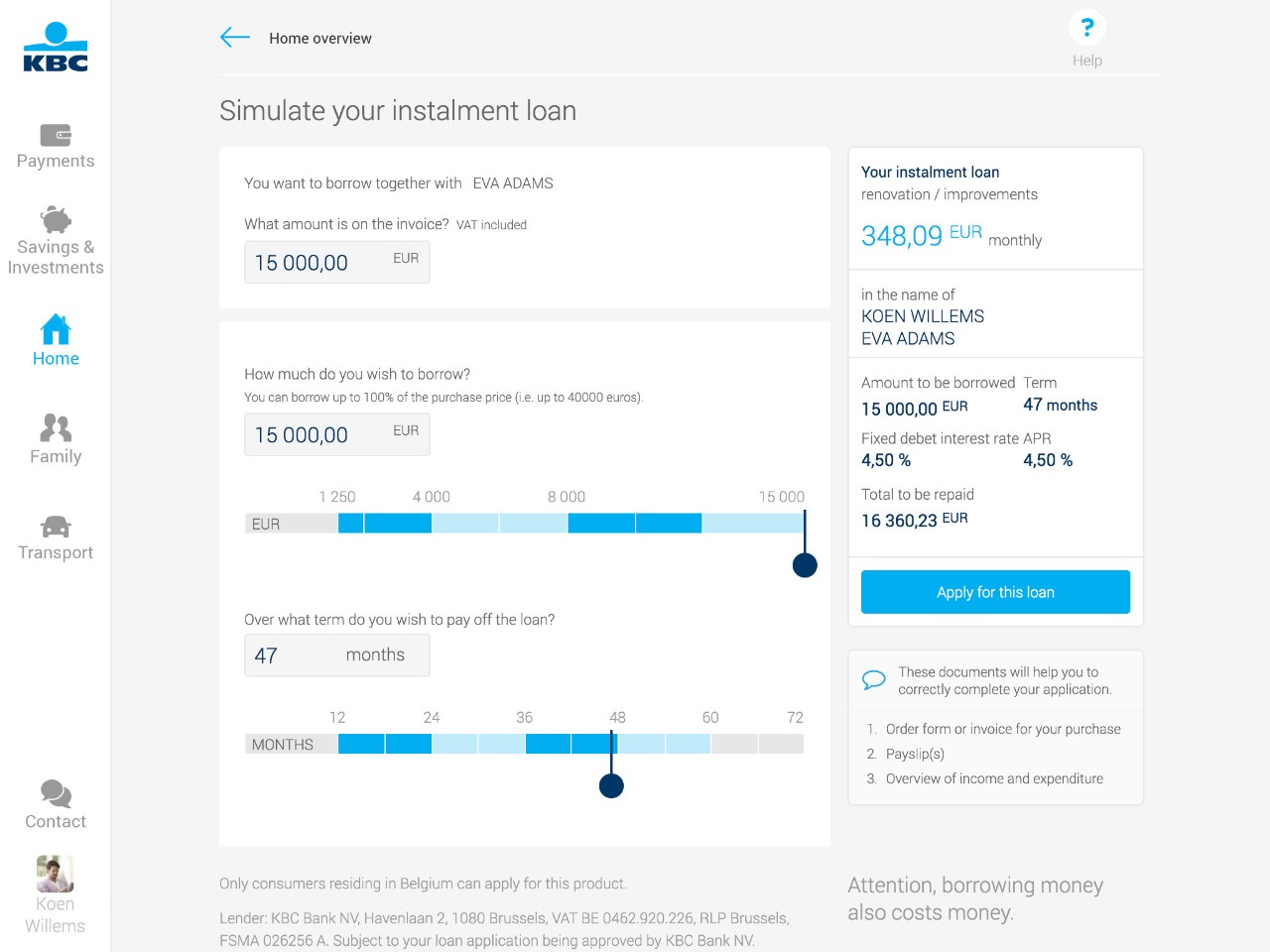 Looking to take out a loan for renovation work or garden landscaping?
You can simulate and apply for an instalment loan really easily in 'Home' and get an immediate reply regarding your application.
Insurance
Calculate home insurance with us easily online.