Home renovation is becoming increasingly popular simply because of the savings involved. Buying an existing property is usually cheaper than building a new one, as you have the option of carrying out renovation work in phases and spreading the cost over time. Read on to see how to renovate your home without overstretching yourself financially.
Opt for a realistic renovation budget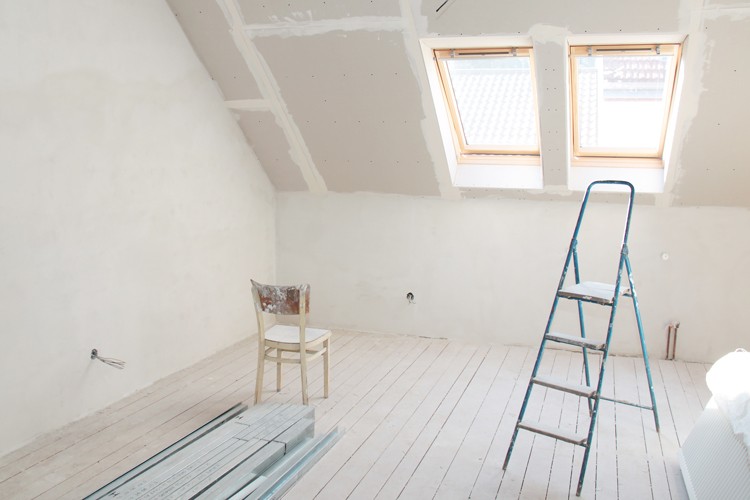 Look before you leap. If there's anything this saying applies to, it's a home renovation. Proper preparation is key – starting with the cost. Many would-be renovators underestimate the overall cost of such work, which can have a whole variety of consequences. If you want to keep your renovation affordable, be sure to take the following into account:
Allow a margin of approximately 15%. In other words, the total amount you budget for should be 85% of the total amount you can spend. If the renovation requires a major investment, you can either top up your home loan or take out a renovation loan

.


With a renovation loan, you can spread the costs by means of your own repayment schedule.

The advantages of this option are that you can renovate your home straight away, repay your loan at your own pace and at an attractive interest rate. And you don't even have to go to the bank

as you can simulate and apply for the loan online.
Remember to not only budget for the basic construction work, but also the finishing. Putting in a new kitchen or bathroom, for instance, can have a major impact on your budget.
Professionals or DIY?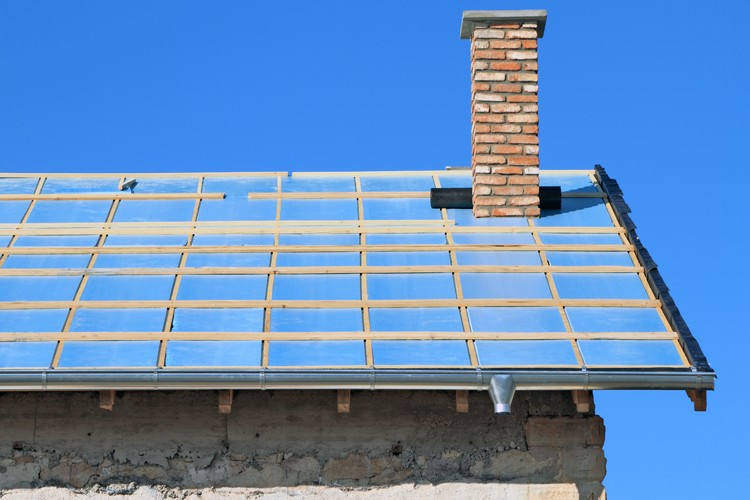 Having your renovation work done for you or doing it yourself are two very different things. If you're handy around the house and already have some experience with renovations, try to do as much as you can yourself. This will save you a lot of money, as professionals naturally come with a price tag. You can also ask friends to help.
If you're not a DIY type of person, you'd be better advised to leave it to the professionals. It requires a bigger investment, but with that you're guaranteed the desired end result. It is often also cheaper than having to get professionals in to correct your beginner's errors.
Apply for the necessary permits
Whether you're building a new home or renovating an existing one, you need a building permit. When applying for one, be sure to take the following into account:
Generally speaking, you don't need planning permission for maintenance work such as replastering.

The same applies to renovation work enhancing the stability of your home, although this type of work does need to be reported.
However, more major works usually require planning permission. In some cases, you'll need to hire an architect if, for instance, you change the purpose or layout of your home or want to demolish the building.
Tip
Contact your local council beforehand to make sure the renovation of your home complies with planning regulations.
Discounts and grants
Whichever way you look at it, renovating your home will account for a large chunk of your monthly budget. Fortunately, there are a number of financial incentives that warrant your attention.
Renovations are strongly encouraged by the construction industry, so you should certainly investigate whether there are any attractive discounts available. Be sure to also visit an industry trade fair like Batibouw or Bouw & Reno.

Renovations are often eligible for a reduced VAT rate of 6% as opposed to 21%.
The government also encourages renovation works by offering a variety of grants, including the essential renovation grant.
Make sure you have the right insurance cover
Building or renovating a home often entails risks, such as:
Damage to, or theft of, materials from the site
Accidents when building or renovation work is being carried out
Damage to neighbouring properties
Extra costs due to a change of contractor or architect
Therefore, it makes sense to insure yourself against the financial consequences associated with these risks.