Is there such a thing as investing safely? Perhaps the question has crossed your mind in the past, but – in principle – investing safely is a utopia, simply because investments always entail risks. However, there are a number of things you can do to better assess and reduce those risks. We've drawn up a few tips to help you.

Let us determine your investment profile
This can be done by completing a simple questionnaire that is designed to assess such things as your financial situation and your investment objectives (including your attitude to risk).
Make sure you have enough information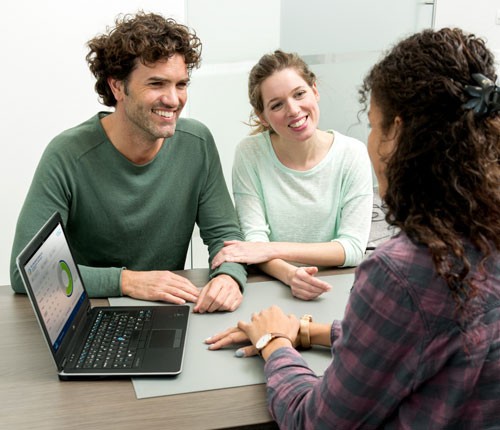 Once your investment profile has been determined, you can identify what types of product qualify for inclusion in your personal investment portfolio.
The range of products is very extensive, with each product having its own specific characteristics and risks.
Therefore, get as much information on board as you can before starting to take decisions. You can always contact a KBC Brussels branch member of staff to help you with this.
Diversify your investments
As already mentioned, there is – in principle – no such thing as investing safely. However, you can try to reduce the risks involved by diversifying your investments. By ensuring adequate diversification you do not rely on the performance of, say, a single company or sector. If you invest in many different companies or sectors, your profit or loss will not depend on how just one company or sector performs.
Ask for help at your branch
Investing is not an exact science. It is difficult to know when you should invest more heavily in one type of investment than in another. A good investment strategy can provide a solid basis, as can the advice of the specialists in your branch.

Interested in investing? We'll be happy to help you
There are a number of ways to get started with investing, some of which are given below.

KBC Brussels Investment Plan
Investing a fixed amount in a fund every month by standing order is possible thanks to a KBC Brussels Investment Plan. With KBC Brussels Investment Plan on your smartphone, you can set up such a plan in just a few taps. Learn more about this plan.
ExpertEase
Prefer to leave investing to the experts? The ExpertEase lets you invest in a fund that is actively managed by specialised fund managers. Learn more about this service.