Scammers call you out of the blue or use robocalls. A robocall is an automatically generated phone call where you hear a pre-recorded message or a robotic voice. A selection menu then gives you the option of speaking to a person.
The scammer pretends to work for a trusted authority such as your bank, Card Stop, itsme, a government agency, Interpol/Europol, etc. They want to get as much information out of you as possible, things like your bank details, the number of your ID card or your national registration number. If they succeed, the scammers can misuse your data elsewhere.

If you are you asked to
Transfer funds to a 'secure account' (safe-account fraud)
Invest in cryptocurrencies
Divulge your card reader codes
Install software remotely
Please do not respond. KBC Brussels will never ask you to do any of these things!
How does phishing by telephone work?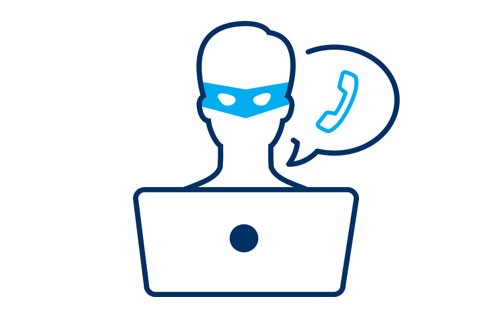 You receive a phone call from someone pretending to work for KBC Brussels's helpdesk or security department. During this conversation, the scammer tries to gain your trust by

Referring to an e-mail
Addressing you by your name
Stating that you should never share your debit card's PIN
Calling from a familiar number (call spoofing) – the scammer can display a familiar phone number on your phone instead of the actual number they're calling you from
You are pressured to act quickly, for example, because fraud has been detected on your account.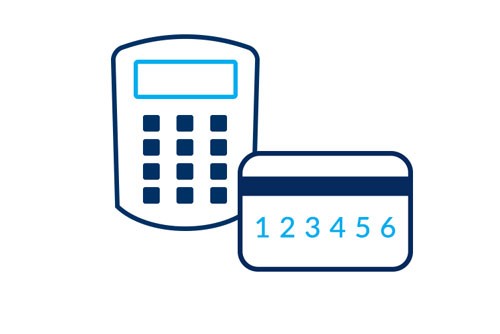 The scammer asks for your debit card number and the codes you calculate with your card reader. With this information, the scammer can activate your KBC Brussels Mobile on their device and steal your funds.
A variant of this scenario is safe-account fraud. In this case, you are advised to transfer your funds to a new 'safe account' or 'secure account' because fraud was allegedly detected on your current account.
How can I protect myself against phishing by telephone?
1. Don't just believe what someone tells you on the phone
Not even if the call seems to be coming from a trusted authority. You can't ever be sure who you are talking to. So if you have any doubts whatsoever, please contact KBC Brussels, the company concerned or the government agency.
2. Keep the codes you create with your card reader secret at all times
Just like your PIN. They are the key that unlocks your funds, and they are strictly personal to you. We'll never ask you for them by e-mail, text message or phone.

3. Immediately call Secure4u, available 24/7
If you provided bank details
If funds were unlawfully removed from your account
If you transferred funds to a scammer