So, you want to go abroad during your university studies. Whether you want to go for a few weeks on a language course or to follow the whole programme in another country, there are plenty of options. We list them for you, together with a number of things that you must be certain not to overlook when you're planning your foreign adventure.
Possible formulas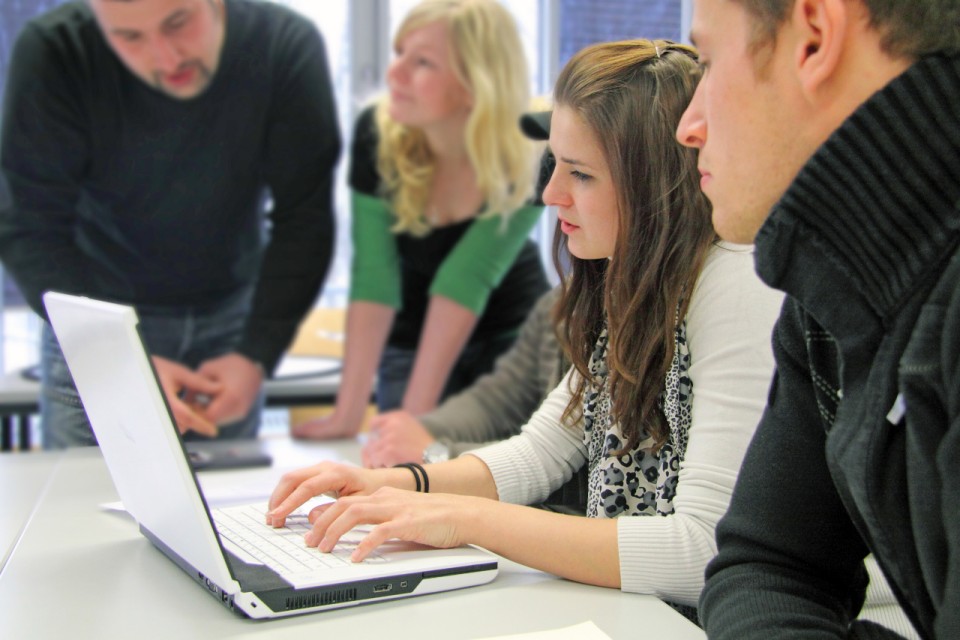 There are a number of things to consider if you're planning a stay in a foreign country, and it's no different if you're a student. You can make a start with organising these.
First things first: you need to organise a place at a foreign university. For Erasmus or work placements, you can usually arrange that through your Belgian educational institution. For full-time programmes you will enrol directly with the school of your choice.  Make sure you choose an accredited programme and institution. This is important so that you can also retain your grant.
Valid documents
Within Europe all you need is a valid ID card; for other countries you will need your passport. Make sure you check the expiry date of your ID. Are you off to far-flung places? For some countries outside Europe you will need a student visa. If you want to do a bit of paid work while you're abroad, there are some extra documents you'll need.
Housing
Finding student digs or an apartment abroad is not always easy. Some host countries arrange everything for you (Scandinavian countries are known for this); in other countries, you will have to find your own way. Most of the time there is a local online platform for this. If you're going abroad for a shorter period, you may prefer not to give up your student digs in Belgium. Many schools have a room swap system for this type of situation. Subletting on your own initiative brings risks, and not all landlords allow it. 
Language
A preliminary language course is not an unnecessary luxury. Most schools and universities (both in Belgium and in the host country) offer options for this. 
Transportation
Obviously, you will need to arrange your own travel. If you are travelling by plane, there are numerous sites to help you find the best price-quality ratio for your flight. Also, make sure whether you need specific vaccinations.
Your banking business abroad
During your exchange you'll want to be able to manage your money as easily as possible. Arranging your banking online is the easiest option. When it comes to withdrawing money, you need to bear in mind the duration and country of your stay.

Long period
If you are staying for a longer period of time, it is worthwhile opening an account with a local bank there. This will also facilitate the smooth payment of rent etc. The terms and conditions and the costs of opening, using and closing an account abroad differ from country to country.

Short period
If you're going for a short period, then your trusted KBC Brussels account and Bank Card will suffice. Outside Europe withdrawing money incurs charges, so make sure you examine the best value option for you.
Prepaid card
Also consider getting a Prepaid Card: you pay as if you were using a credit card, but with money that you have loaded onto the card in advance. It's a convenient way of keeping control of your budget.
When it comes to being insured as a student, it's better to be safe than sorry.
If you still live with your parents, then you're probably covered by their insurance.
To be on the safe side, check whether you are covered by the following policies:
Fire insurance for your foreign property
A Family Insurance offers worldwide cover for loss or damage to third parties, if a fellow student is injured by your actions, for example.
Accident insurance: covers you for your own accidents
Insurance against loss or theft
Are you going to be abroad for more than a year? If so, make an appointment with your health insurance fund