What is a prepaid card?
A prepaid card is an alternative to a credit card, the difference being that you have to put money on a prepaid card before you can use it to pay for something. So, you set in advance how much you can spend. 
The quick load facility in our Mobile and Touch apps lets you quickly put up to 5,000 euros on your card.

How might our prepaid Mastercard come in handy?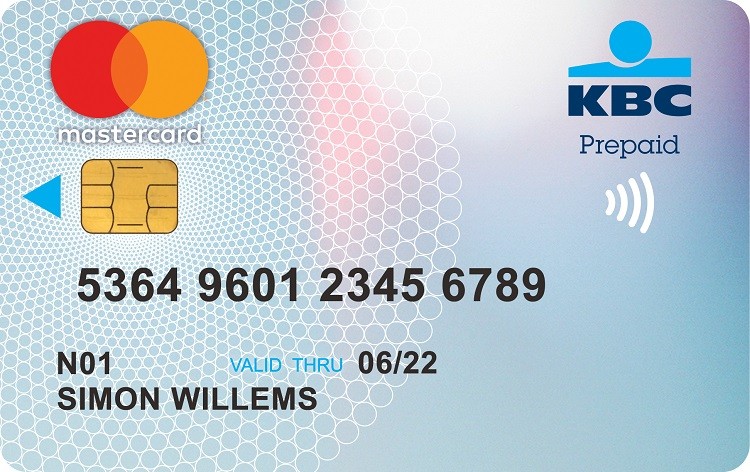 Love travelling? This card is accepted widely worldwide where you see the Mastercard sign.
Avoid online shopper? Indulge yourself in the many online stores that accept Mastercard payments.

What are the benefits of a prepaid Mastercard?
Select a benefit for more details.
1. Keep full control of your spending
Tied selling, closing-down sales, Black Friday… There are more deals are to be had than just during the traditional sales – and that could be perilous for your pocket.
Fortunately, a prepaid Mastercard lets you set the most you can spend by only putting that amount onto your card when loading it. That way, you stay out of the red and avoid unwanted surprises at the end of the month.
2. Shop securely online
If you're increasingly buying things online, that's no surprise. More and more of us are using the Internet to purchase holidays, tickets, clothing and more.
Our prepaid Mastercard lets you do so securely with no link to your bank account. 
3. Use it worldwide
Dreaming of faraway sunny holidays and adventure trips or breaks closer to home in Belgium or the Netherlands?
ATMs and payment terminals accepting Mastercard are everywhere. Take your KBC Brussels Prepaid Card with you to travel without cash on you.
4. Put no more than 5,000 euros on each card
The quick load facility in our Mobile and Touch apps lets you decide how much to put up on your card. You can put up to 5,000 euros on each card.
5. Pay just 1 euro a month
Using your KBC Brussels Prepaid Card costs just 1 euro a month. A little to pay for lots of benefits.
6. Pay by contactless
Simply hold your Mastercard prepaid card against a contactless terminal to pay quickly and securely. Contactless payments are processed in the same way as when you insert your card into the terminal and enter your PIN. Rather not use your card's contactless feature? Just switch it off using our KBC Brussels Touch or KBC Brussels Mobile.
7. The perfect pocket-money card
Maybe your teenagers (and you too!) are ready for a bit more freedom, but you still want to keep an eye on their finances? A prepaid card is ideal for giving them pocket money. You just load it with some cash and the kids manage it themselves. And even if they're going to study abroad, a prepaid card is an easy way to support them.
Annual charge
12 euros a year
Loading or unloading your card and checking your card balance
Free of charge
Paying online and worldwide
Free if in euros
1.6% exchange rate commission if in currencies other than the euro
Replacing your card via Card Stop (if lost or stolen)
Free of charge
Withdrawing cash in euros

At ATMs: 1% of the amount (minimum charge of 5 euros)
Over the counter at banks and bureaux de change abroad: 2% of the amount (minimum charge of 5 euros)
Want to apply for a prepaid Mastercard?
We value your opinion!
Help us improve the KBC Brussels website by answering six short questions. All the information you provide will remain completely confidential. This research is being carried out in collaboration with Ipsos, an independent market research company.