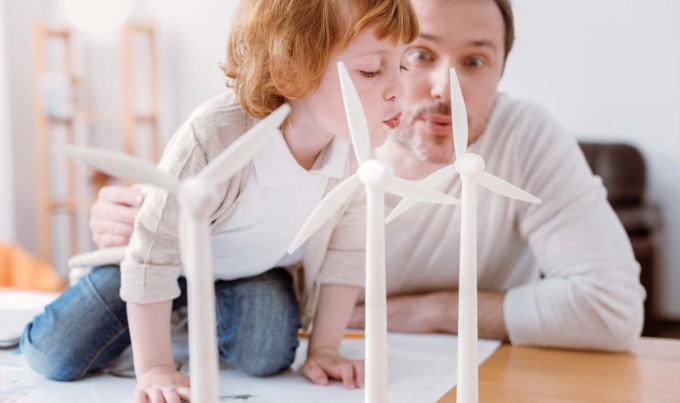 Find the best energy contract
Compare the contracts of all Belgian energy suppliers
Benefit from the discounts offered by Mijnenergie
Make a quick estimate or do an exact calculation using your annual bill
Like the stock market, the energy market can also go through turbulent periods. So, be sure to check regularly to see whether or not you're paying too much for gas and electricity. Of course, time is also money, but fortunately comparing energy suppliers can be done quickly thanks to the additional 'Mijnenergie' service in KBC Brussels Mobile!

Different and better
'Mijnenergie' lets you generate an independent comparison of prices for gas and electricity or for each form of energy separately.
All you have to do is fill in a few details, such as where you live and your annual energy consumption, to get an exact calculation. If you don't know your consumption, just enter some of your property's features to obtain a quick estimate.
You'll find out immediately after the result has been generated whether it's worthwhile switching to another energy supplier. There's a real chance that'll be the case, because 'Mijnenergie' often sees to it that you benefit from attractive discounts. And that, in turn, means you get a cheaper rate.
If you like what you're being offered, sign up right away! You don't have to do anything else as your new energy supplier will take care of the switch free of charge.

How does it work?
1. Open KBC Brussels Mobile and select 'Additional services'
2. Scroll to 'Telecom & energy' and tap 'Mijnenergie'
3. Fill in a few details like your annual consumption or your home's features
4. Find out how much you would pay at other energy suppliers
5. Switch to a different energy supplier

Got a question?