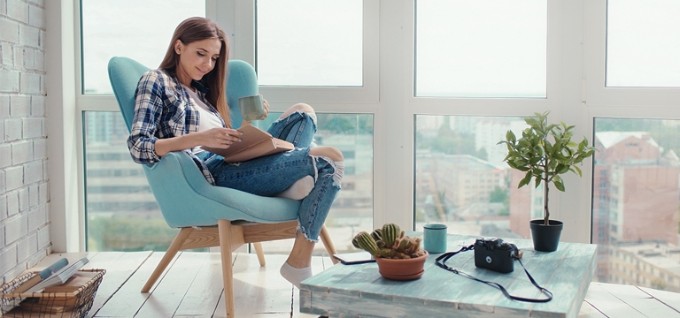 Mortgage loan
Be like over 40 000 other customers and find out online whether you can apply for a home loan

Check right away how much you can borrow to finance your home (unique in Belgium)

Always get the best rate at KBC Brussels (the same rate online as in-branch)

Go through your application over the phone with your home expert before deciding


See if your loan is feasible by answering a few questions and uploading the necessary documents. Your home expert will then contact you to go through everything before you submit your home loan application.

Did you know that...
you can receive interest subsidies for your purchase and renovation project? Find out here if you qualify for the Flemish interest-subsidised renovation loan.
Why go for a mortgage loan from KBC Brussels?
Our expert advice will help you make the right decision. Running a simulation will give you clear answers to such questions as 'How much can I borrow?', 'How long should I borrow for?', 'Should I opt for a fixed or a variable interest rate?', 'What is the total cost?' and 'What are the tax implications?'

Find out more about the mortgage loan
You can immediately check online to see if your loan is feasible. If you like what's being offered, we'll help you fill in your application. You'll then have all the information you need to decide if you want to apply for the loan.
In practice, your application comprises 3 steps:

1) Work out your loan

We first need you to provide us with some more information, including details of your project, as well as certain personal details, including your income and the loans you currently have. You can then find out right away whether your loan is feasible or not and see a detailed calculation of the monthly costs. You no longer have to negotiate your interest rate either, as you always automatically get the best rate at KBC Brussels. It couldn't be easier!

2) Check to see if you can apply for your loan

You can then immediately check online to see if you are in a position to apply for your loan with KBC Brussels. If you get the green light and want to proceed with your application, indicate that our home expert may call you to schedule a phone appointment.

3) Submit your loan application

During the phone call appointment, you and the home expert go through your application, ensuring you have filled in everything correctly. After doing that, you still have time to decide whether or not to apply for the loan.
If you want to work out or apply for a home loan, make sure you have the following documents to hand or bring them with you:


The signed purchase agreement for your new home (provisional sales contract) or the title deed for the building plot or the property to be renovated.


The building plans, specifications or quotes for the property you are building or renovating.


Building permit if you need one for the works and it is already available.


A copy of your current loan contract and attendant repayment schedule if you want to refinance a home loan with a lender other than KBC Brussels.


Recent pay slips if you are a salaried employee.


If you're self-employed or engage in a liberal profession, an overview containing the latest operating figures for your business plus the income tax return, if available, for the same year as the operating figures provided.


If applicable, a recent account statement proving you receive replacement income or other forms of income, such as rent and alimony.


A recent account statement for your savings, a list of your investments and any third-party financial aid that you will invest in your project.


The energy performance certificate (EPC) for the property you want to take out a loan for. If you're offering another property as collateral, you also need to provide the EPC for that property.
Got plans to build or want to buy or build a house or apartment? With a mortgage loan for immovable property, you can borrow a share of the money you'll need. This loan is mostly covered by a mortgage and/or a power of attorney to create a mortgage.

You can apply to KBC Brussels for a mortgage loan only if you live in Belgium and receive your principal income in euros.
The amount you can borrow depends on three factors


How much you can pay back
A good rule of thumb: the total of your monthly credit obligations may not be higher than 40% of the monthly net household income.
The cost of your home and the amount that you've already saved
You can never borrow more than the total cost of your home. KBC Brussels also expects you to finance part of the project with your own funds.
The guarantees that you can give the bank
KBC Brussels requests collateral to cover themselves against the risk that you no longer repay your loan. A mortgage is usually established on the property, giving the bank the right to sell it if you can no longer meet your credit obligations.
There is no ideal term. For a mortgage loan, the average term is between 10 and 25 years. But how do you go about choosing the most convenient term for you? We recommend deciding the term based on a number of criteria.



Your age
The most suitable term depends on your age. For instance, you might choose a term of 15 years because your children will be moving into student digs by the time the loan is paid off and you want to be free of repayments at that stage.
Your income
Aim to keep the total of your monthly repayments below 40% of your monthly net household income.
Your repayment method
Each repayment is comprised of principal and interest. The proportion of each depends on the selected method of repayment. The most popular repayment method involves equal monthly repayments.
Your interest rate
The term of the loan also depends on whether you choose a fixed or a variable interest rate.
When you take out a mortgage loan, you can choose between two different credit options: a fixed or a variable interest rate. Which interest rate is more attractive for your situation?

Use our loan calculator to work out the interest rate of your loan

When you take out a mortgage loan, you can pay interest at either a fixed or variable rate.

In the case of a fixed rate of interest, the interest rate is set at the start of your home loan. That rate stays the same, regardless of movements in long-term interest rates, and your monthly payments are fixed for the entire term of the loan.

In the case of a variable rate of interest, the interest rate on your home loan is reviewed after a certain period of time. At the time the interest rate is reviewed, you can choose to shorten, maintain or extend the term of your home loan at no cost.

This is referred to as your accordion option and enables you to tailor your monthly home loan payments to take account of your personal situation.
If you take out both home insurance and mortgage protection cover with us and have your salary paid into a KBC Brussels current account, you also get our special KBC Brussels Convenience Rate. And the more of a down payment you can make, the better the rate we can give you.

Discounts for energy-efficient homes

At KBC Brussels, you can also get an additional discount on the interest rate for your new mortgage loan. You can get it right away when purchasing an energy-efficient property. You can also make improvements to your home's energy efficiency within seven years, which will net you a discount on your interest rate if your renovations improve your home's EPC rating.
You can now get answers to your questions without leaving the comfort of your home using one of our convenient online options. Find out how.

It's brilliant being able to find out in KBC Brussels Mobile whether we could afford the loan for our dream home. All we needed to do was answer a few questions and a list of available options popped up. We still had some questions, so we contacted the KBC Brussels Live experts and they were more than happy to help.
Evi and Gert-Jan from Halle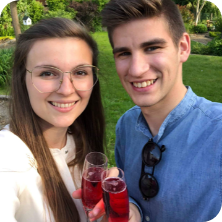 Good to know
Lender: KBC Bank NV, with registered office at Havenlaan 2, 1080 Brussels, Belgium. VAT BE 0462.920.226, RLP Brussels, FSMA 026 256 A. Subject to your loan application being approved by KBC Bank NV.
KBC Bank NV does not offer loan agreements in foreign currencies. By law, these sorts of loan agreements are defined as loan agreements under which the credit:
- is expressed in another currency than that in which the consumer receives the income or holds the assets out of which the loan is to be repaid;
or
- is expressed in another currency than that of the member state where the consumer resides.
KBC Bank therefore concentrates exclusively on individuals who live in Belgium and whose main income is in euros.