You may find out many surprising things about Brussels when visiting or moving to the city. For instance, several languages are spoken in the city, people amble around at a leisurely pace, much time is spent dining, and it comprises 19 "villages" called boroughs. However, there is one aspect that even Brussels' inhabitants sometimes overlook: with over 8,000 hectares of parks, gardens, woods and forests, Brussels is Europe's greenest city! Here are a few places where you can enjoy the capital's green side.

1. Parc du Cinquantenaire – Brussels-Capital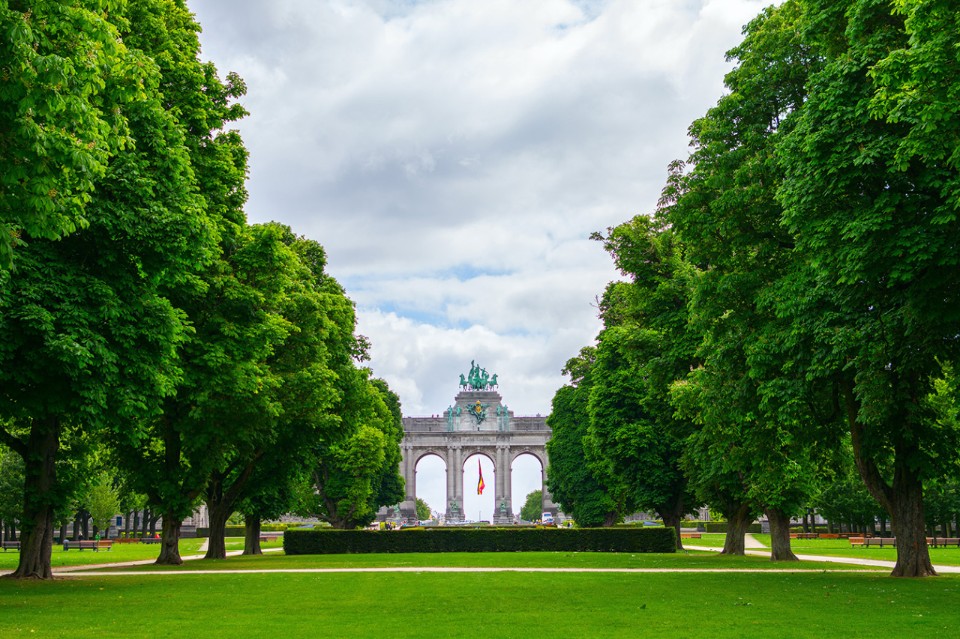 Erected by King Léopold II to commemorate the fiftieth anniversary of Belgium's independence, this majestic park located between the European Quarter and the avenue de Tervuren is built around an imposing city gate with 3 arches (the arcades of the Cinquantenaire), which is itself surrounded by museums. It plays host to many major events, including the start and end of the Brussels 20K race. It is therefore highly popular with joggers.
Specificities: Benches, picnic tables, fountains, 2 playgrounds, multisport field, events, etc.
Access: Metro stops "Schuman" and "Mérode"

2. Bois de la Cambre and Sonian Forest – Brussels-Capital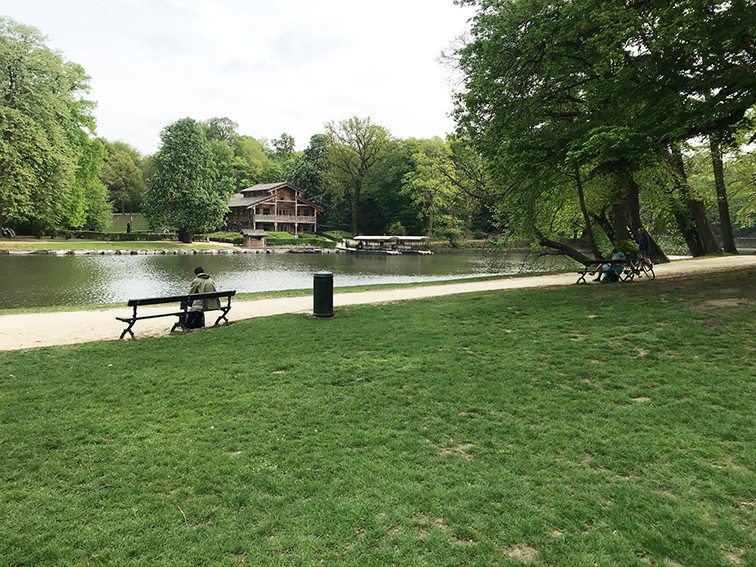 This gigantic green space located at the end of the avenue Louise is another of King Léopold II's creations. It is in fact the urban extension of the Sonian Forest, landscaped into a park. It contains water features, endless lawns, many footpaths and other kiosks all inviting you to take a stroll through the park. Highly popular on weekends (a part of the forest is closed to cars), it attracts jogging enthusiasts (around the lake and the Chalet Robinson, a restaurant on an island accessible by boat), rollerbladers, cyclists and people on all sorts of original means of locomotion. The green lung of Brussels, it is a very family-friendly and convivial place where all of (southern) Brussels comes together when the weather is fine!
Specificities: 2 restaurants (Patinoire and Chalet Robinson), 2 discotheques (Jeux d'Hiver and Wood), refreshment booths, kiosks, fitness trail, pedal boats, boats, benches, picnic tables, forest walks over tens of kilometres, massive beech forest, etc.
Access: Trams 25 and 94
3. Zavelenberg – Berchem Sainte-Agathe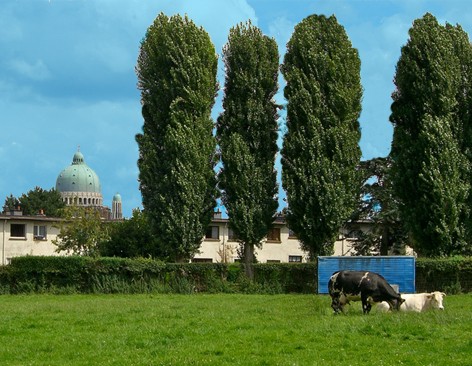 The Zavelenberg (Mount of Sands) is the closest you will come to finding the countryside in the city. Located in the northern part of Brussels, between Koekelberg Basilica and the highway to the sea, this listed natural reserve of 16 hectares, a former limestone quarry, has retained its rural qualities. Structured by lively hedges, old-fashioned fences and clumps of trees, its wild prairies play host to the cows of Brussels' last farmer, which peacefully graze under to astonished glances of motorists on the avenue Charles Quint.
Specificities: rural space in the city, particularly rich fauna (birds, hares, frogs, etc.) and flora (poplars, chestnut trees, beeches, sycamore maple trees, etc.), around a hundred cows in summer, vegetable gardens, rural paths.
Access: Bus 84

4. Woluwe Park and Mellaerts ponds – Woluwe-Saint-Pierre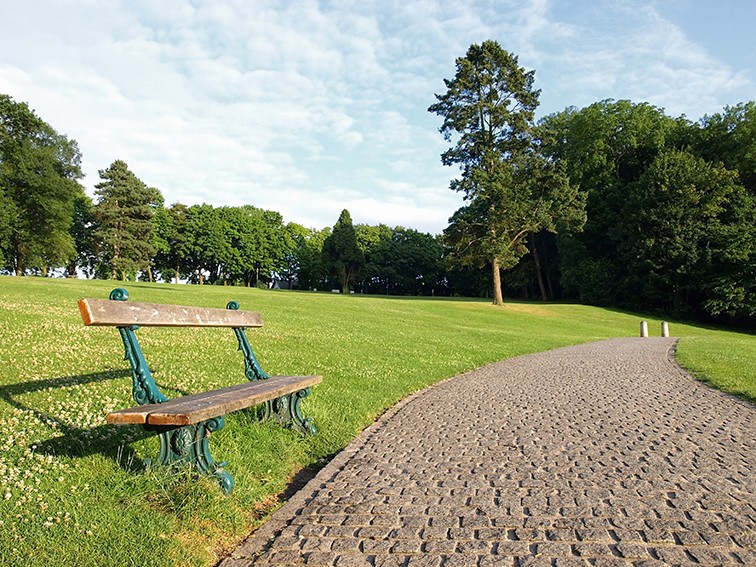 At the crossroads of the avenue de Tervuren and the boulevard du Souverain, two major roads used daily by commuters, this park designed in a particularly romantic English landscape style offers a real breath of fresh air in the eastern part of Brussels. Its wide lawns, vast ponds and majestic trees attract both ramblers and sports enthusiasts of all kinds in this opulent borough of Brussels. Going around the largest pond located along the avenue de Tervuren is already quite the workout. The Mellaerts ponds, on the other side of the Boulevard, attracts younger children and freshwater sailors.
Specificities: restaurants (Brasserie des Etangs Mellaerts and Sauce Park), sports fields (tennis and hockey around Sauce Park, football), playground, mini-golf, pedal boats and boating, etc.
Access: Tram 94

5. Tenbosch Park – Ixelles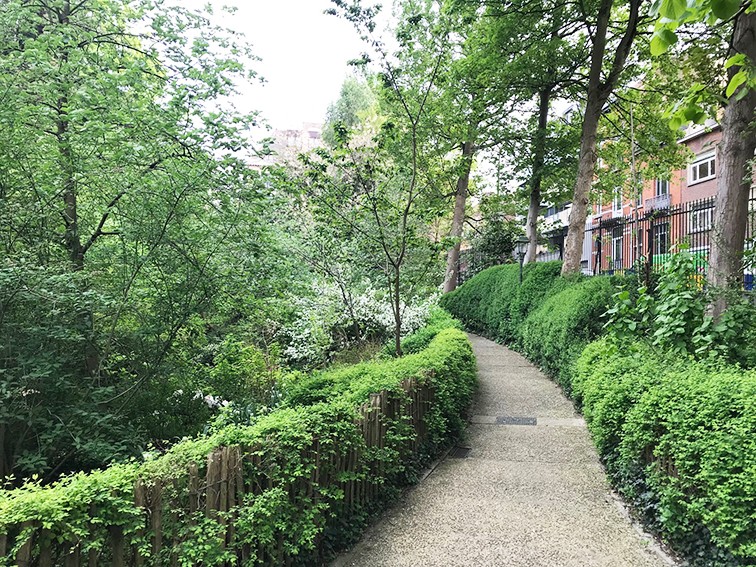 In the heart of the borough of Ixelles which is extremely popular among expats, Tenbosch Park was created by Jean-Louis Semet, a passionate botanist specialising in trees, who transformed it into a real botanical garden. It is home to an incredible variety of plant life. A neighbourhood park closely defended by local residents, this small haven of peace is highly popular with families with young children and ramblers looking for a little peace and quiet in an enchanting setting.
Specificities: wealth of plant life, playground, quiet, discreet, charming, nice restaurants across the streety (Mito and La Cocina).
Access: Square Henri Michaux (1050 Brussels) – Tram 94, bus 60

6. Egmont Park – Brussels-Capital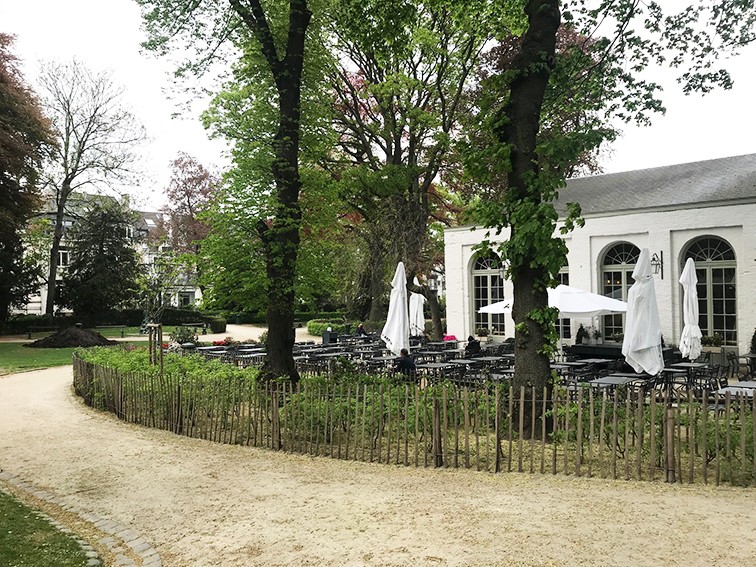 This is likely one of Brussels' best-kept secrets! This park located inside a block in the heart of the city, in the shadow of Egmont Palace and the Palais de Justice and hidden from prying eyes, you would have no idea it existed if you were not told about it. It is accessed through a cul-de-sac whose almost invisible entrance is on the very prestigious boulevard de Waterloo (luxury shops), or through the discreet rue aux Laines and rue du Grand Cerf. Its quiet alleys, its benches, its neat lawns, its generous flora and its Orangery are all invitations to relax, to escape the frenetic pace of the city, for a lunch break or some free time. A veritable pearl!
Specificities: English-style landscaped park, haven of peace, restaurant with massive terrace in the Orangery (La Fabrique en Ville), a hidden jewel.
Access: Metro stops "Porte de Namur" and "Louise" 

All lights on green!
Behind its appearance of a well-organised institutional capital, Brussels is home to a variety of green spaces scattered all around its territory. To see them all, check out the Brussels Environnement website. And if all this nature has put you in the mood for a stroll, do not hesitate to set out on the "Promenade Verte", an amazing landscaped path linking the natural and semi-natural green spaces of Brussels' outer limits. In all, it comprises a 60 km itinerary to make a full tour of the region on a secure and signposted route. Although it is generally done by bicycle, it can be split up into 3 pedestrian parts that can be considered training for the Brussels 20K. Enjoy the green side of life!