The ideal amount you should save each month depends entirely on your personal situation. Are you single? Do you have children? Do you have to pay off a mortgage? All of these factors determine how much you can set aside each month. Although not everyone can save the same amount each month, it's advisable to have a healthy amount in reserve in any case. This ensures you always have enough to cover any unforeseen expenses.
The advantage of saving monthly
Putting something aside every month enables you to build up your savings more quickly. With an automatic savings facility, a (fixed or remaining) amount is transferred to your savings account on an agreed date. Is it worth it? Definitely, because you commit to saving.
Saving for a goal
You probably have a wish-list in mind: a smartphone, a holiday or even your own home. If you're saving for something special, here's a simple formula for working out how much you should put aside each month. Simply divide the amount you need by the number of months until you require the amount concerned.
How much should you save for later?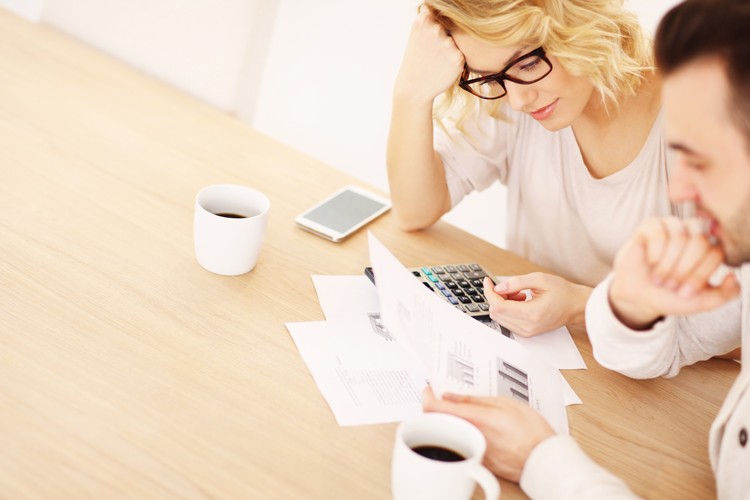 When you start earning, saving for your pension is the logical next step. The maximum amount eligible for tax relief for regulated pension savings is 990 euros this year. Some people might find it easy to save that amount, but some do not. Many young families find that there's not much left over at the end of the month once they've paid their mortgage. Fortunately, you can save for your retirement at KBC Brussels starting from as little as 10 euros a month. But even if you save a small amount, you still enjoy tax benefits. Remember that the more you save each month, the greater the tax reduction.
Always keep some savings in reserve
Ever thought about building up a savings buffer? It makes sense to have something in reserve to cover sudden unforeseen expenses. So if your car suddenly breaks down or you need to make a few urgent alterations to your house, you won't get into financial difficulties.
How much should you save for your children?
Many parents open a savings account for their children. They pay a sum into it each month to give their children a financial boost later in life. It's entirely up to you how much you save each month. But, of course, the amount should not be more than you can afford each month.
Consider your financial situation first:
Compare your income and expenses.
How much of what's left will you set aside as a reserve?
Are you saving for something special?
Are you saving for your pension?
Can you save a bit more on certain expenses?
See how much is left on average and then decide what would be a realistic amount for you to save. It doesn't matter whether that's 20 euros, 40 euros or more, if you put that amount into a savings account each month, you'll soon build up a tidy nest egg.