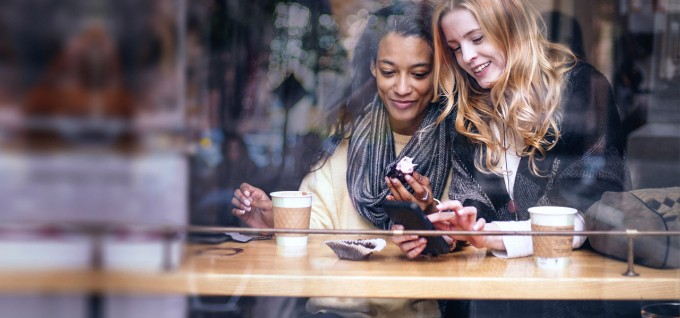 Payconiq in KBC Brussels Mobile
Pay easily and securely in shops, among friends and online
Scan QR codes right away in shops and online without having to register first
Pay or get paid by your friends by registering your mobile number just once
Switch easily between your accounts and choose the one you want to pay with

What is Payconiq in KBC Brussels Mobile?
With Payconiq, you can pay quickly and easily with your phone in shops, online or among friends without the need for a payment card, cash or the beneficiary's banking details. 
Our Mobile app has Payconiq built in, so you don't need to install the Payconiq or Payconiq by Bancontact app separately. 
Pay by Payconiq at participating businesses by simply scanning their Payconiq QR code using MobilePay. 
You can repay anyone in your phone contacts who also uses Payconiq.

How do I use Payconiq in KBC Brussels Mobile
More info