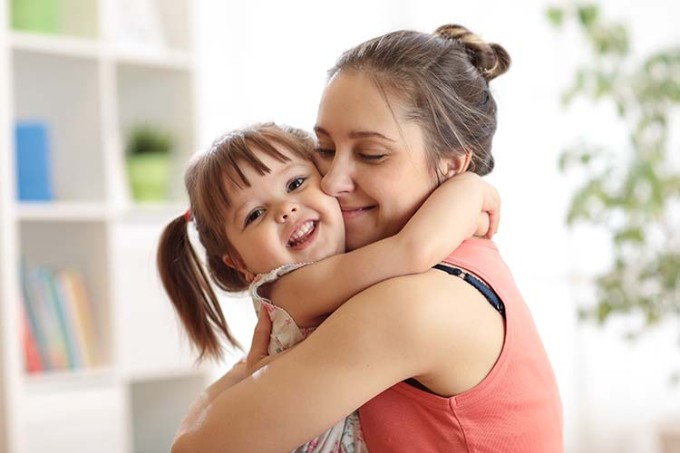 Investing for a child
With KBC-Life Solutions4:
you invest in a responsible way in unit-linked investment insurance;
you can withdraw all or part of your accrued reserve at any time;
you choose the beneficiary and the end date of the contract.
 
When a child is born and you are lucky enough to become a parent, grandparent, godfather or godmother, you want to give that miracle all the chances it deserves. Good health, a great school, a nice job, a loving partner,... but also: financial security.
That's where you come in. Because you can make sure that this mini-person has a nice starting capital to help them in later life. You can easily organise this with an investment-type insurance.
What is KBC-Life Solutions4?
KBC-Life Solutions4 is a unit-linked investment-type insurance. It means you invest in KBC-Life S4 ExpertEase SRI Neutral, a socially responsible investment fund consisting of a mix of shares and bonds managed by KBC Asset Management. You have the option of drawing up a flexible contract.
Choose your beneficiary
You designate a beneficiary: a child, a grandchild, a godson or goddaughter or another loved one.
And if the worst should happen and you should die prematurely, the accumulated reserve goes to the beneficiary.
Choose the term of the contract
You can sign up at any time. You are free to choose on which specific end date the reserve is transferred to the beneficiary of your choice. That way, you decide when the time is right for the transfer. If you change your mind and decide you want to transfer the reserve to the beneficiary at a different time, you can extend or shorten the end date of the contract.
Bear in mind that if you should die prematurely, the accumulated reserve at that time will go to the beneficiary.
Choose your investment amount
Do you want to invest a fixed amount right away, or would you prefer to save a regular amount each month? Both are possible. You can start this investment from 10 euros per month.
Accessible
Have the plans changed for some reason? If so, you can withdraw some or all of your money at any time.
What returns can you expect?
This investment fund does not offer capital protection. It is made up of 55% shares and 45% bonds. This is a target allocation: deviation from this target allocation is possible in line with the investment strategy of KBC Asset Management. The return is therefore not guaranteed and your return may fluctuate.
This is a long-term investment. Because statistically speaking, there are more good years than bad on the stock exchange. If you invest with a long enough time horizon, the positive returns will in principle outweigh the negative.
You can check the fund's net asset value at kbc.be/fundfinder.
Risks
An investment in KBC-Life S4 ExpertEase SRI Neutral linked to the KBC-Life Solutions4, involves a number of risks:
A moderate level of inflation risk: the bond component does not provide any protection against an increase in inflation.
A moderate level of exchange risk: since investments are made in securities that are denominated in currencies other than the euro, there is a realistic chance that the value of an investment will be affected by movements in exchange rates.
A moderate level of credit risk: the bond component of this fund invests primarily – though not exclusively – in bonds with an investment grade rating. Consequently, the risk that an issuer can no longer meet its obligations is higher than when an investment is made only in bonds with an investment grade rating. If investors are in doubt about the creditworthiness of the issuers of the bonds, the value of those bonds may fall.
The KBC product rating for the KBC Life LT ExpertEase SRI Neutral fund is 3 on a scale from 1 (most defensive) to 7 (most dynamic). Besides factoring in market volatility, the KBC product rating takes account of a number of other factors, such as the proposed redemption of capital, credit ratings, asset allocation, exposure to foreign currencies, and liquidity.
Learn more at kbc.be/productrating.
What fees and charges do you pay?
You pay entry charges of 2.5% and 2% insurance tax per deposit.
There are no exit charges.
The fund's management fees are automatically deducted from the net asset value.
Be sure to read the management rules for more information on the costs and features of the fund.

How to get started
You can start at any time using KBC Brussels Mobile or KBC Brussels Touch.
Investing in the fund is purely on your own initiative, without any investment advice from KBC Bank. That means we don't assess whether the fund is a suitable investment for you and we won't carry out a full check to see whether you belong to the fund's target market.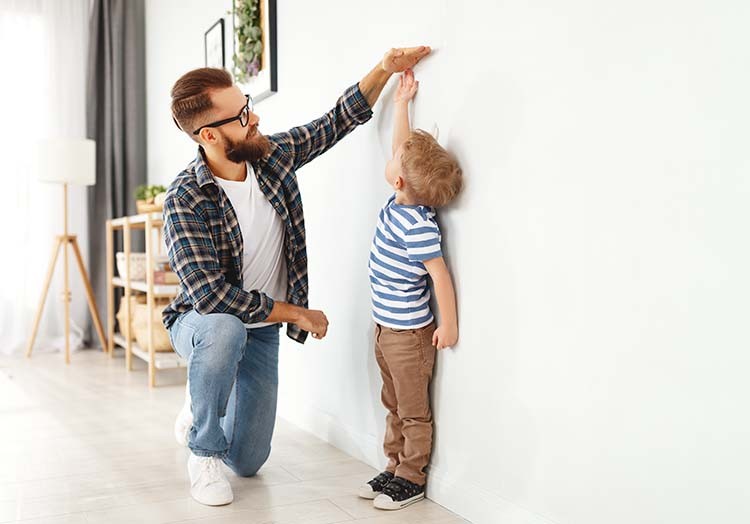 Do you want to surprise that child in about 18 years' time with a nice sum of money?
Like to know more?
You will find more information in the financial fact sheet, the product fact sheet, and the management rules The general conditions of the KBC-Life Solutions4 contract are at your disposal in your KBC Brussels-branch. Be sure to read these documents carefully before taking out this product.
This product is governed by the laws of Belgium. This fund has no expiring date. If you have a complaint, you can write to Complaints Management, Brusselsesteenweg 100, 3000 Leuven, Belgium, send an e-mail to complaints@kbcbrussels.be or call tel. 016 43 25 94. If you are unable to find a suitable solution, you can contact the Belgian insurance industry's ombudsman service: Ombudsman van de Verzekeringen, de Meeûsplantsoen 35, 1000 Brussels, Belgium, info@ombudsman.as. Alternatively, visit www.ombudsman.as. This does not affect your right to initiate legal proceedings.