Batibouw is the biggest exhibition in Belgium for construction, renovation and interior decoration, for trade and the general public alike. It's a trade fair whose success is repeated edition after edition, especially given the Belgians' love of the brick. In 2018, a number of themes are set to be broached, in line with property trends in the market. One thing's certain, and that's that Batibouw will once again get people dreaming, give them ideas and plant many a seed that will grow into an actual property project. Naturally, KBC Brussels is with you all the way to advise and aid you in putting your own plans into practice in the capital.

A trade show for the senses
For its 2018 edition, Batibouw literally wants its visitors to have a living experience. This show will therefore be held under the banner of physical experience and sensory stimulus: touch, sight and smell are the watchwords. Whether you're looking to renovate, decorate or even build, the idea is to approximate your ideas as closely as possible to reality. To test your ideas against what's doable in practice and get the pros to validate them in real time. If the experience is positive, play passes to you and all you have to do is kick off!

Tomorrow's trends in the limelight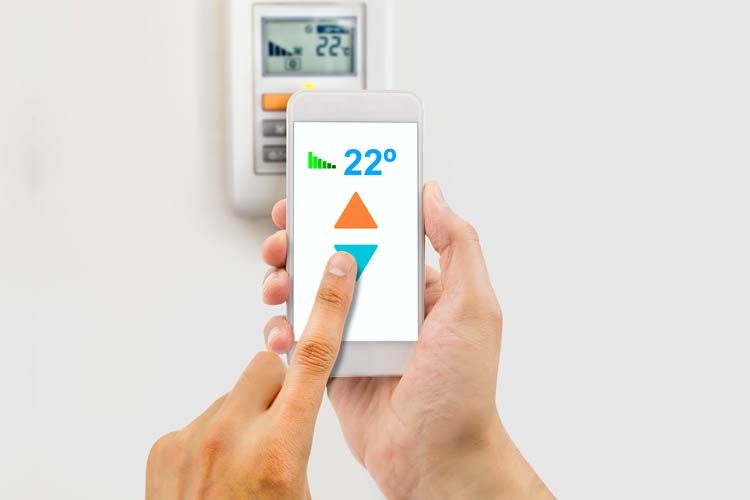 The trend is a general one but it's becoming ever more relevant in cities like Brussels: we're now having to do more and more in less and less space. With the shrinkage in the size of homes, housing specialists are vying to come up with imaginative, ingenious solutions that reconcile the smaller available space with the need for comfort and the application of technology. Batibouw is the chance to discover these new ideas before applying them in your domestic surroundings.
A further trend: tax-optimising real estate. Brussels offers an array of grants and subsidies for renovating or improving energy performance. Roof insulation, frontage renovations or choosing equipment operating on renewable energy or whose operation saves energy are among the many projects that attract grants in the capital. The professionals at Batibouw and the experts at KBC Brussels are equally able to advise you on how to get the most benefit from these grant schemes.
Technology is also assuming an ever-greater importance in housing. Just as we're seeing the Internet of things blossom, electronic devices are making inroads into your home, allowing you to make savings, improving your comfort and even learning your habits and anticipating your every need (things like dynamic, interactive control of heating, lighting, music, blinds and curtains, locks and security).
Things that trend are generally novelty ideas and concepts that hit the mark. Plainly, Batibouw is a showcase without comparison for everything that people like right now, whether it's new decorative items, the latest word in Italian shower systems, in-built open hearths or imitation flooring that looks more real than what nature can provide.

Projects for your house?
Has Batibouw inspired you? Ready to get stuck into doing those alterations and renovations? The next step is to ask KBC Brussels to help you pump life into your projects. And nothing could be simpler than that! Just contact our experts at KBC Brussels Live: they'll help you find the loan to suit your plans.

Batibouw: handy info
Public opening days
Saturday 24 February to Sunday 4 March 2018 from 10 a.m. to 6.30 p.m.
Late opening on Thursday 1 March till 11 p.m.
Trade-only days*
Thursday 22 February 2018 from 10 a.m. to 6.30 p.m.
Friday 23 February 2018 from 10 a.m. to 9 p.m.
* Admission only for tradespeople operating in the building, renovation and interior decoration sectors.