For lots of people in Brussels, the end of the year is a chance to kick back and enjoy the entertainment and celebrations organised all over the city. Here's a few ideas to make this a holiday season to remember!

Finish 2018 in style
Winter Wonders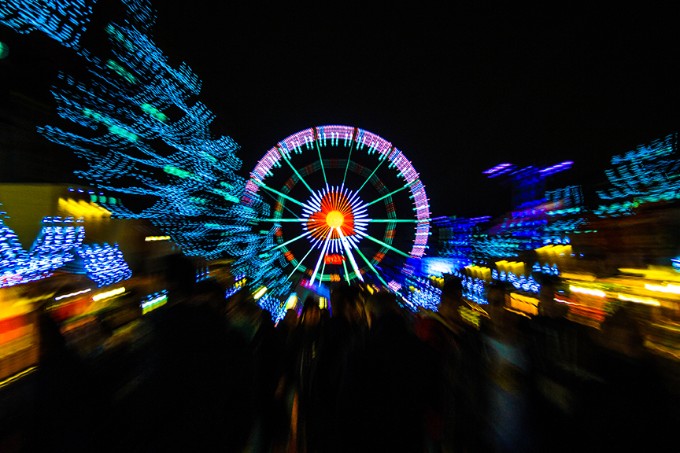 The 'Winter Wonders' ('Plaisirs d'Hiver/Winterpret) event has become a fixture on the Brussels calendar. From now until 6 January 2019, you can visit over 250 stalls and attractions over a 2.5 km circuit stretching from the Grand-Place to St Catherine's Church, taking in the Bourse and La Monnaie along the way. At every step of this winter wonderland you'll find delightful things to drink, eat and watch. Not to mention tons of great gift ideas!
Don't miss:
Marché aux Poissons: the Big Wheel, children's merry-go-round, and the light show projected onto St Catherine's Church.
La Monnaie: skating rink
Grand-Place: light show, giant Christmas tree and live manger, video entertainment in the Town Hall courtyard.
New Year's Eve
Festival
There's no shortage of places in Brussels to see in the New Year. But if you like a big event, the place-to-be is definitely FCKNYE at Palais 12 of the Heysel complex: the alternative music festival is presenting 35 artists on four stages with an audience of 12 000 New Year's Eve revellers!
 
Happy Brussels
Fancy sampling some of the best the capital has to offer on New Year's Eve? The Happy Brussels Party Pass is your ticket to all the evening's clubs and events in Brussels! Fifty DJs at ten of the city's top night clubs. Plus all sorts of other advantages so you can discover Brussels in a different way.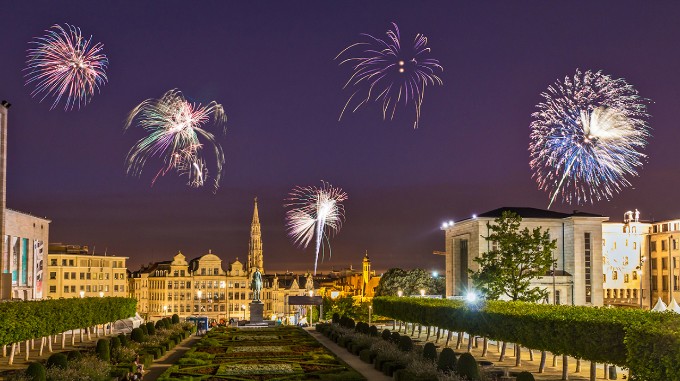 Fireworks
When midnight strikes, the skies over Brussels will light up! Just pick the spot that best captures your imagination: the Mont des Arts (and the many viewing points around it) in the centre perhaps? Or what about the Atomium esplanade? Visual thrills guaranteed!

 
Get off to a good start in 2019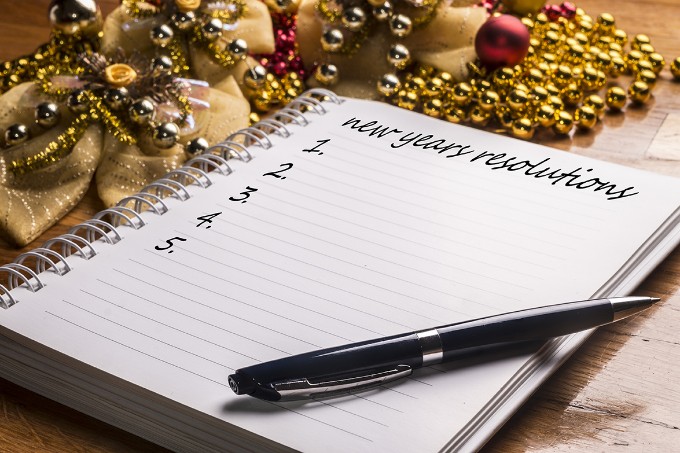 It's the same every year! Once the celebrations are over, we look for ways to make up for all that overindulgence. Go on a diet, sign up for the gym, quit smoking... And like we do every year, we forget most of it equally quickly. Fortunately, KBC Brussels has some resolutions for you that are both useful and easy to keep. Here's a few ideas...

Start a pension saving plan
Did you get some cash for Christmas? A pension saving plan allows you to grow it while taking advantage of an annual tax deduction of up to 307.50 euros. Discover the benefits of pension saving here.

Invest your cents
If you press the option 'Invest your spare change' in your KBC Brussels Mobile app, you can access an original and painless way to invest. Every time you make a digital payment from one of your current accounts, the amount is rounded up to the nearest euro. Say you buy 3.71 euros' worth of chocolates: you'll be debited 4 euros, with the 29 cents difference being deposited into your investment plan. It's a great way to boost your investments without even thinking about it!

Use the mobile bank
Have you already downloaded the KBC Brussels Mobile app? You can use it to do all your banking from your smartphone: check your balances, pay for things, enter transfers and so on. But it also lets you invest with advice, buy train and bus tickets before getting on, pay for your parking space and lots of other things besides. Better still, it's free!

Happy New Year!