If your card is lost or stolen, it's important to block it immediately. Even when you're abroad. The quickest way to do so is via Card Stop in KBC Brussels Mobile. 
How do I block my card using KBC Brussels Mobile?
Log in to KBC Brussels Mobile
Tap 'My KBC' and scroll to 'Your contacts'
Tap 'All contacts', scroll to 'Other useful services' and select 'Card Stop'
Select the card(s) you want to block
Select the reason (lost card, stolen card or suspected fraud)
Confirm to block your card

Kate is also there to help with your card
Ask Kate, your digital assistant in KBC Brussels Mobile, to block your card.
Or have your card blocked by calling Card Stop on 078 170 170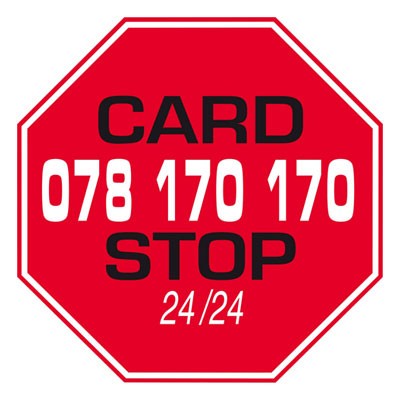 What should I do if I also lose my smartphone?
Call +32 16 432 000 right away (available 24/7) and we'll block all your KBC Brussels apps.