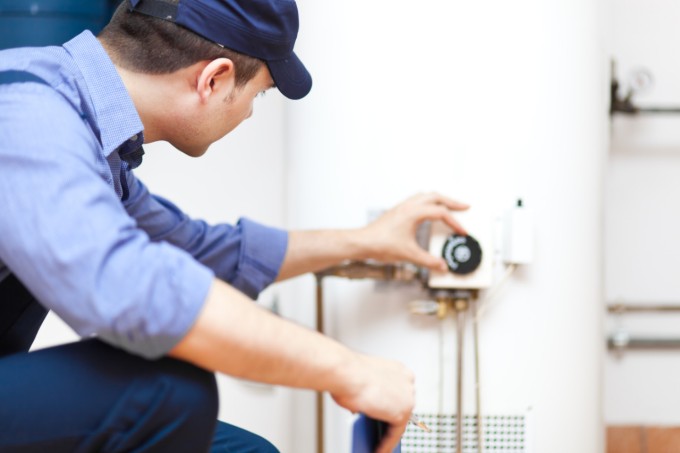 Damage to your home? We'll arrange the repair work
We provide this service as part of our home insurance policy
We schedule an appointment with the repairer at the shortest possible notice
We organise and coordinate the works
We pay the invoice directly
Did you know that Kate can also help you submit a claim?
Have damage to your home and want to file a claim? Tell Kate: 'I want to file a claim'. You can find Kate, your digital assistant, in the top-right corner of KBC Brussels Mobile.

How does it work?
If your house or apartment has been damaged, KBC Brussels will arrange the repair work. This service is free and included as standard in your home insurance policy with KBC Brussels, meaning it won't cost you anything extra.
You can claim on this cover if your home is damaged. Pressed for time? Don't know a good repairer? Or simply can't be bothered with the hassle of dealing with the repairs yourself? In that case, KBC Brussels will gladly take care of things for you.
You can choose either to let KBC Brussels arrange the repair work or to receive compensation to pay for your own repairer.

Benefits
We look for a contractor or repairer who will get in touch with you as quickly as possible
You can be sure of quality workmanship, with repairs being carried out according to the industry's best practices
You don't have to pay anything upfront – you only pay the deductible and we pay the rest of the invoice

More information on this service
We repair any building-related damage that is covered by your KBC Home Insurance.

If you want to make other improvements to your home following this repair work, you will have to pay the additional cost involved yourself.

When someone else might be responsible for damaging your building, the repair work can only be carried out after it has been established who is liable for the damage.

Just get in touch with your insurance agent.

If the contents of your home are also damaged, your insurance agent will even check to see whether the damage in question is covered and arrange payment of the compensation.

A fire broke out at the home of Karel Keersmaekers, one of my customers from Londerzeel. A few hours after the fire brigade had finished their work, we sent a cleaning company round to clear away the charred remains of the house's contents and clean up the driveway. The repair work started immediately after that. When everything was completed, Karel was lavish in his praise for the service he had received. And you know, when our customers are happy, we are too.
Franky Van De Vreken, Insurance Agent in Puurs-Sint-Amands