The convenience of walking, the speed of the metro, the vigour of cycling or the smooth ride of a scooter. However you choose to get around, KBC Brussels is thinking about it too.
On the move, all over the place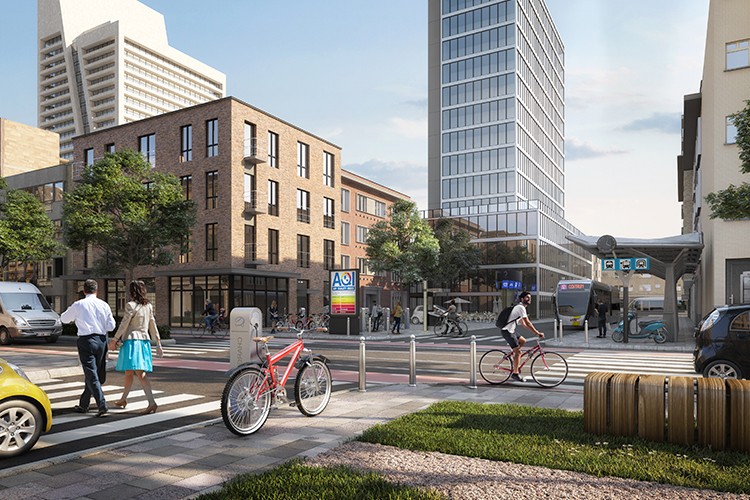 Every day, several tens of thousands of people get around Brussels on foot, by car, on public transport, scooters or bikes. Meanwhile, mobility is taking on so many different faces that combining types of transport has become the norm. Parking your car on the edge of the city, taking the metro to Louise and ending the journey to work on foot, by tram or by bike is increasingly becoming the rule rather than the exception. In Brussels, everyone is always on the move, all over the place.
And what if you were to drop by on your company bike?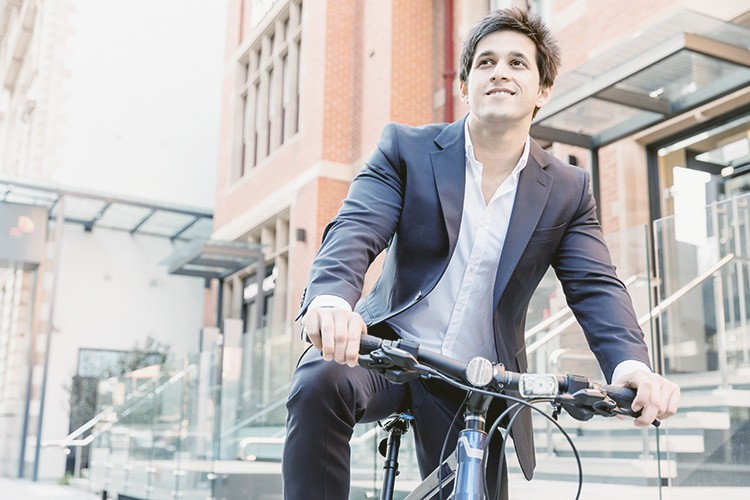 You know about company cars, of course, but did you know it's also possible to have a leasing contract for a bike? Rather than buying the bike, the company leases it. Maintenance service and insurance are also covered, ensuring it runs smoothly.
KBC Brussels simplifies your city life
KBC Brussels' own employees have become experts on the subject of mobility in Brussels, since they themselves experience the city's transport jungle on a daily basis. For this reason, our bank and insurance agents put a lot into tailor-made mobility solutions, adapted to all of your needs. For example, financing the purchase of an electric bike or a new scooter, and even bike insurance.
Together with our private and public partners, we are doing everything to make your city life easier.
So get on your bike or hop on the tram and head to one of our KBC Brussels branches to discuss it further.