It's not easy for young people to own their own homes in Brussels, so the rental market has been coming up with imaginative solutions. Co-living is a fine example. This popular idea is a combination of co-renting and co-working that perfectly reflects the values of a young generation of workers: openness, cooperation, networking and the sharing economy. It's a new way of living that also appeals to property investors!

What is co-living exactly?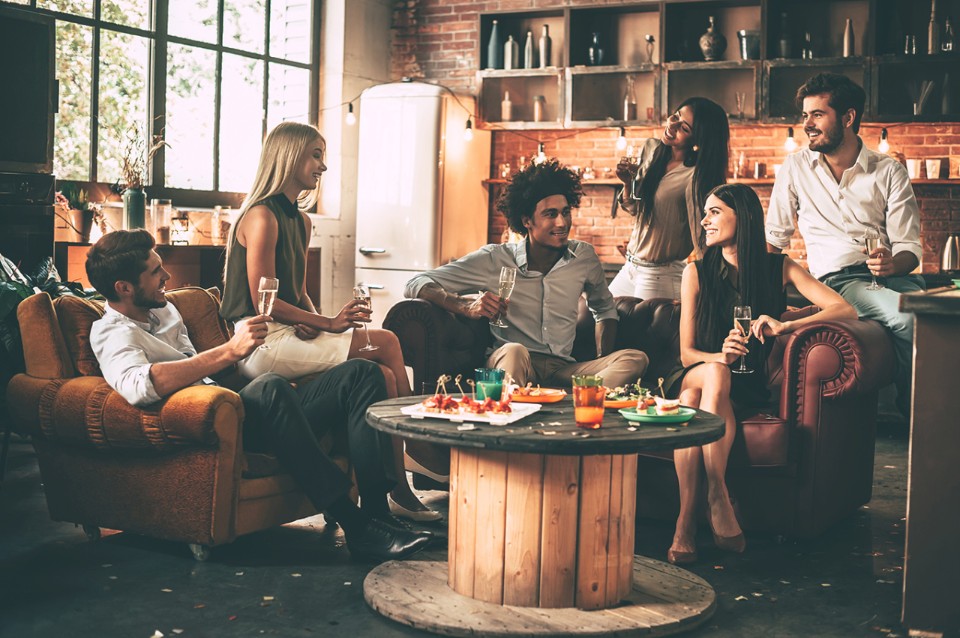 Co-living is where a group of people with the same interests live communally. Co-livers share communal living and working spaces and each has their own private space too. It's a blend of co-working and co-renting that particularly appeals to millennials embarking on their working lives, digital nomads and expats coming to Brussels to work.
The advantages they see are sharing a comfortable living space, equipped according to their tastes and needs, while achieving economies of scale and enriching their professional experience through contact with other co-livers. Not to mention the services that often come with this type of accommodation. And, of course, the fact that you simply need to unpack your bags and you're away.

Co-living: how it works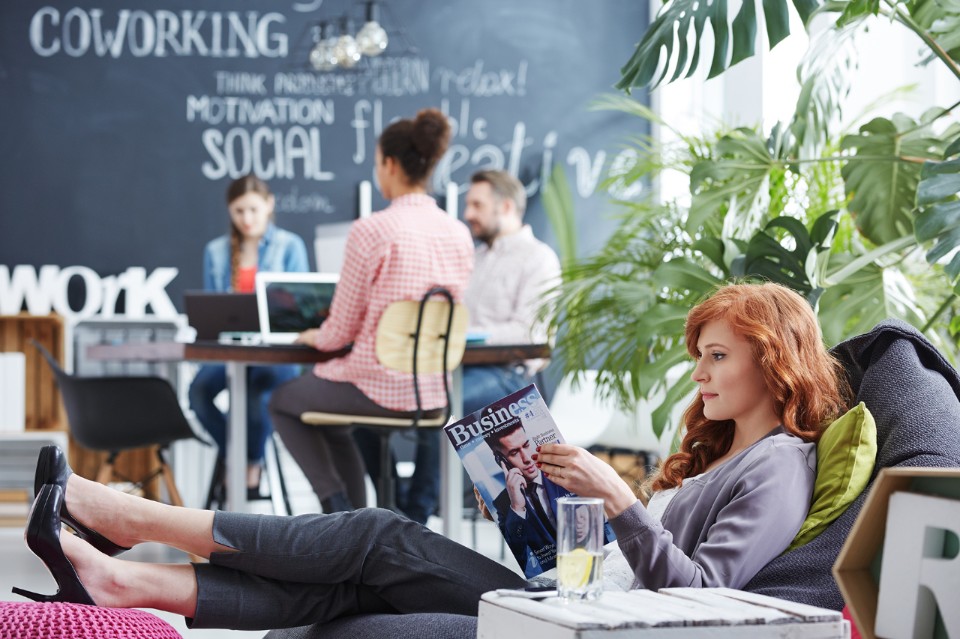 Developers of co-living properties know exactly what will attract their tenants: a high-quality, all-in offering. Co-living rentals are almost invariably fully furnished, located in tastefully renovated, quality properties (the taste in question being that of young people, which often means brightly coloured and trendy), with an emphasis on attractively lit and spacious communal areas. All this in trendy, upscale districts of Brussels.
A well-considered layout, designer decoration and everything required to satisfy the community's needs. Which means excellent wi-fi and all the conveniences: plenty of fridges, a laundry room, a fully-equipped kitchen, printer, cable TV and so on. Plus a special management approach that maintains the community spirit and encourages it through events and optional services. Yoga or massage sessions, for instance, and cleaning and ironing services, but also themed parties for the tenants and their friends. In some cases there's even a guest room!
What does it all cost? A fixed, all-in price with no hidden extras, often less than the rent on a small flat. The average co-living rent in Brussels is about 700 euros a month, but rooms are already available from around 400 euros. Fans of the approach have not been disappointed: virtually every co-living room in Brussels is rented out full time! Bear in mind that the minimum rental period is generally three to six months and that most contracts can be renewed each year with a maximum of three years. The average age of co-livers is between 23 and 35.

The co-living offering in Brussels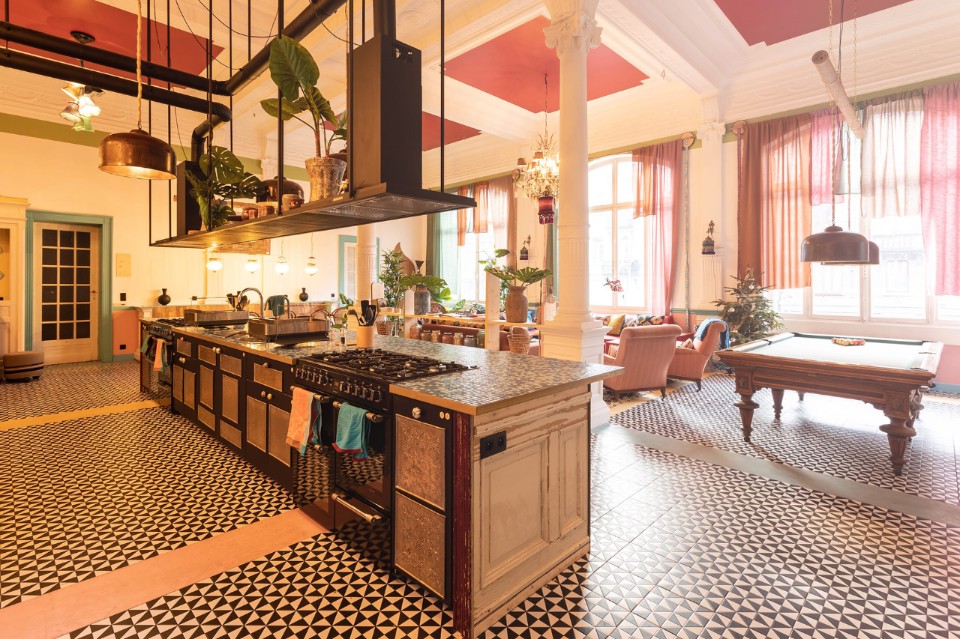 Several co-living players have already established themselves in Brussels. And they are announcing new houses at the drop of a hat!
These are the main providers of co-living rooms that we have identified in Brussels:
ShareHome Brussels: one of the most important market players in Brussels today with about 40 houses in sought-after areas of the capital and nearly 350 rooms.
Ikoab: as one of the market leaders, Ikoab has more than 200 rooms in Brussels and many others in Charleroi and Liège. At Ikoab, you can also invest in co-living projects with turnkey formulas. As an investor, you don't have to do anything yourself and you benefit from potential, interesting returns.
Cohabs: another major market player, with 26 houses for a total of more than 300 rooms.
Coloc Housing: In addition to about twenty houses in Brussels, this community based on the acceptance of new roommates by all occupants offers co-housing solutions in 5 other Belgian cities.
Colive: 12 houses (three of them in development) for a total of around 100 rooms.
Morton Place: 3 stylish houses and about 30 luxury rooms in sought-after areas of Brussels (Parvis de Saint-Gilles, Chatelain and Louise).
Coliving: 1 urban ensemble offering not only rooms but also studio apartments and flats with their own kitchen for greater autonomy.

Property investors on the ball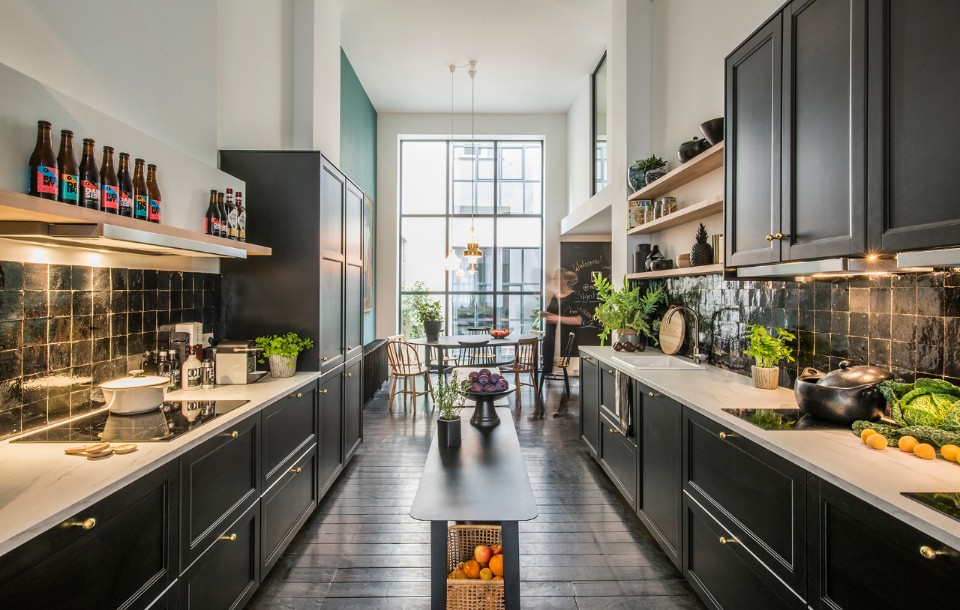 The successful co-living formula was quick to attract the attention of property developers. Virtually all the platforms offering co-living have been contacted with a view to developing the concept on a bigger scale. Besix and AG Real Estate have shown a clear interest in this new form of accommodation and are planning large-scale projects in Brussels in collaboration with existing platforms or on their own.
The Ikoab platform even offers potential investors the chance to join in the funding, fully or in part, of their future projects. A tip for anyone looking to diversify!

Is co-living just a fad?
The same accusation was levelled towards co-working, which has now assumed legal force. As the Capital of Europe and its institutions and the headquarters of many multinationals, Brussels is attracting more and more expats all the time who come to work here for a specific period that ends up being extended indefinitely! By helping these young, professional digital nomads to unpack their bags without strings, co-living looks set to enjoy a bright future.

Not that everything is sweetness and light in the co-living world...
It's an appealing formula on paper: who wouldn't want to live like the cast of Friends? Or to combine their work and leisure at a trendy location? But co-living can also have its drawbacks. You don't always know who you're going to be living with or who the next tenant will be. Differences in interests or mood can arise within the group.
From the legal point of view, it's good to know that a co-tenant is not classified as living alone in Brussels if they don't have their own kitchen and bathroom. This can have significant implications for welfare benefits, for instance, which are reduced by 15% after one year if you are deemed to be cohabiting. So it's advisable to ask for information when registering with the municipality: a proposal to harmonise the status of co-tenants is being considered by the 19 Brussels municipalities.

Coming to Brussels soon as an expat? Open now your account, even from abroad.
Fancy investing in a co-living project?