Trade proposals that fit you
Get presented with interesting, reliable trading partners based on your own profile.
Far-flung network
Extend your network by no fewer than 16 000 international companies.
A treasure-chest of info
Find all about doing international trade in a global repository packed with relevant trade info.
What is %%product.tradeclub%%?
%%product.tradeclub%% is a free online platform and community for doing cross-border business. If you're on the lookout for trade relations in other countries, %%product.tradeclub%% is here to assist you make contact with the companies that might just be your ideal trading partners. On top of which, you get access to a digital repository full of useful information on international trade.
Who %%product.tradeclub%% is aimed at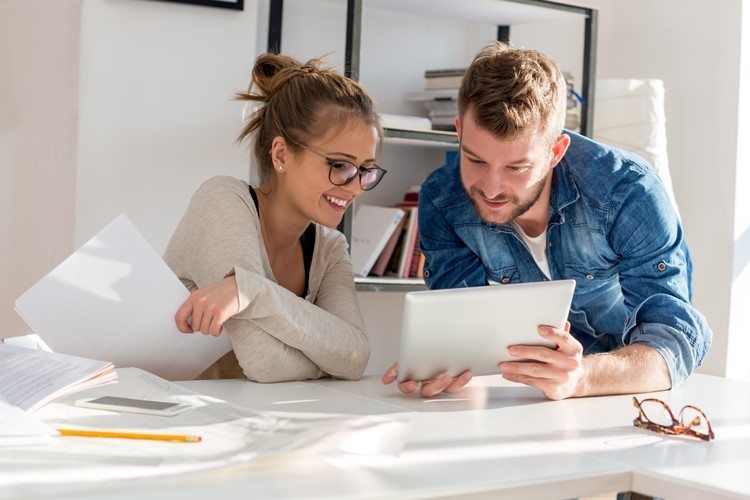 Whether you're self-employed or have an SME, any business can potentially become a member of this online community.

To ensure that the trading partners on the platform attain a certain minimum quality level, we first screen all applicants before we give them an activation code. This involves looking at credit ratings and possible negative signals.
But don't let that put you off: more than 90% of our companies are eligible to access the platform.
The benefits of cross-border trade
International trade is no longer the preserve of big business. Small businesses are increasingly spreading their wings by getting into imports and exports. That's comes as no surprise.
Focus on your core business activity and limit the time you spend on secondary products by simply importing them.
Grow turnover, spread business risk and beef up your competitiveness by exporting into a new market.
The time is ripe for networking farther afield! And, thanks to %%product.tradeclub%%'s extended network, it's now easier than ever to do so.
Three reasons to sign up to %%product.tradeclub%%
Find trading partners easily
%%product.tradeclub%% helps you to find the right, reliable trading partners in foreign countries. As a user of the platform, you get a proposal tailored to the information about yourself that you upload, though you can of course yourself browse the community for profiles that might attract your attention.
A treasure-chest of info
%%product.tradeclub%% is more than just a community. The platform also contains a global digital repository with no fewer than 23 000 pages crammed with relevant commercial information: from import-export figures, customs regulations and country and sector information right down to market statistics and logistical info.
Far-flung network
At the present time, no fewer than 18 banks are offering this platform. That means that a grand total of 16000 companies are active in the network, a number that's just growing and growing.
That's good news for you: the larger the community, the bigger the chance that there'll be an interesting trading partner somewhere among them.
So, what's it going to cost you?
It doesn't cost a cent to sign up to %%product.tradeclub%%.
Getting going in %%product.tradeclub%%?
Step 1: apply for an activation code
Step 2: create a profile
Got a question?