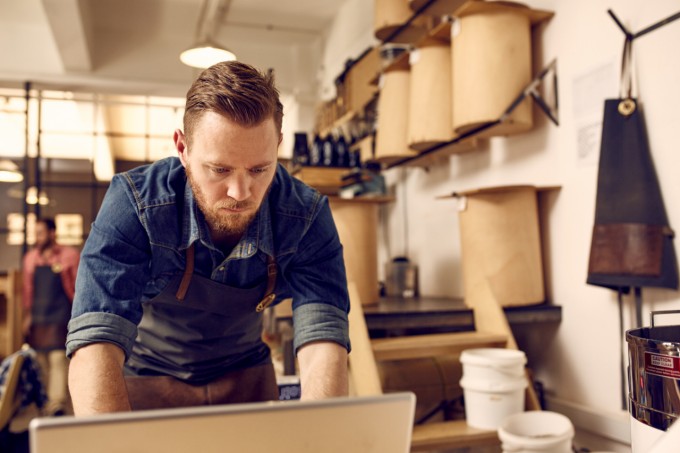 Investment credit
Ideal for purchasing business equipment, company cars and premises
Personalised rate for each type of product

Simple digital application process
Easy to sign for, draw down and manage online
What can the investment credit be used for?

Your company car
A passenger car or van (electric, new or second-hand).


Your business equipment
Office and shop furnishings, agricultural and industrial machinery, solar panels, etc.


Real estate
Renovating or purchasing a (commercial) property, taking over a business, etc.


We take a closer look below at the investment credit option.
An investment credit is a type of medium or long-term loan (i.e. with a term of 2 to 20 years). You can use it for purchasing fixed assets such as property for your business, company cars and equipment. It can be used to fund the start-up of your business or for new investments to further grow your business.

KBC Touch, KBC Mobile and the KBC Business Dashboard enable you to apply quickly and easily for new credit facilities. If you'd like to discuss your financing needs with us, our experts are ready to help you in person at your branch or where you are through KBC Live. After signing, you can digitally manage and draw down the new credit facilities.

You can take out an investment credit with either a fixed or variable interest rate. The interest you end up paying depends on what you choose.
With a fixed interest rate, you have a clear overview of the total amount you will have to repay. With a variable interest rate, you can respond flexibly to developments within your company.

The amount of your investment credit takes into account:

your investment plan
quotes and orders
what you can invest yourself

You determine the size of your investment credit in consultation with your KBC relationship manager.


The term ranges from 2 to 20 years, and depends on the nature of your investment.
With business equipment and company cars, it depends on the maximum term of the accounting depreciation period. We refer to this as medium term, i.e. from 2 to 5 years. For example, the term for a new passenger car is a maximum of 5 years.

With the purchase of real estate for your company, this is referred to as long-term, i.e. from 5 to 20 years. You can fund the purchase of a new business premises for 15 years, for example.

The KBC Investment Credit is a business loan facility that is suited to both starters and established business owners, such as:
 

The self-employed and liberal professions
SME owners
Agricultural and horticultural businesses
1. Wide range of repayment options

Make repayments every month, three months, six months or year
Postpone your first repayment with a grace period
Pay in equal instalments or make equal principal repayments

2. Can be drawn down in instalments or in one lump sum

You can decide whether to draw down the entire sum in one go (for example to purchase a building) or to draw down the loan in instalments, such as for renovation work. Drawdowns can be made only after the relevant invoices have been submitted.

3. Can be combined with government aid

The government has implemented measures to encourage businesspeople to invest. View the list of support measures.

4. Easy to apply and manage online

KBC Touch, KBC Mobile and the KBC Business Dashboard make it a breeze to work out, compare and apply for the right credit facility for you and your business. You can see straight away whether your application has been approved or needs to be checked by KBC.
Once approved you can digitally sign, draw down and manage your credit facility.

5. Tax-deductible

Your charges as well as interest are tax-deductible.

6. Financial protection

With your investment credit facility, you can protect your family or business by taking out optional death cover. Learn more about remission of debt insurance.


No, an investment credit must be processed on the accounting balance sheet (capitalisation and depreciation). However, the interest on the credit is tax-deductible.

I bought a second-hand car for my business after taking out an investment credit at KBC Brussels to finance it. I applied for the loan digitally using KBC Brussels Mobile and within half an hour the money was in my account. The whole process went that quickly! If everything else in life was that easy, I'd have so much more free time. 😉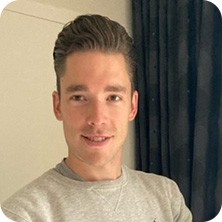 Generate a no-obligation proposal
At KBC, you can save time by not having to make appointments at your branch. You can easily work out and apply for your credit facility online in just a few steps:
1. Choose the purpose you want to borrow for
2. Enter the amount you want to borrow
3. Specify the period over which you'll repay that amount
4. Get a no-obligation proposal right away
You can then convert our proposal into an application and check how feasible your credit facility is.

At KBC, you always get the best personal rate for you regardless of whether you've applied online or at your branch.
Good to know