Get an at-a-glance view of your cashflow
Keep track of your financial situation with a handy overview of invoices to be paid and received in KBC Brussels Touch.
Make batch payments
Pay up to 30 invoices in one go through the KBC Brussels Touch remittance folder.
Keep an eye on every invoice
Get alerts about incoming and outgoing invoices when the payment date approaches... including on your phone!
Sending out quotes, drawing up schedules, managing your stock or paying suppliers are time-consuming tasks. Often it can be difficult to summon the energy to deal with them after a long day at work, especially when you then need to check which customers have paid their bills and which ones haven't. Ultimately, it shifts the focus from your core task – doing business.
To make your (payment) administration a whole lot easier, KBC Brussels is making the Billit e-invoicing platform available in the new Business Cockpit of KBC Brussels Touch. Find out why it could be the ideal solution for helping you and your company keep your paperwork under control.
What is Billit?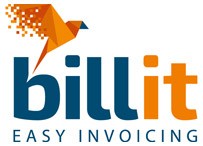 Billit is a cloud-based invoicing platform that lets you easily prepare, receive, follow up and send out your invoices and quotes. Not only that, you can also create order and delivery forms automatically for a quote or invoice. It couldn't be easier.
An added benefit is that Billit can easily be integrated into existing accounting systems. You're happy, and so is your accountant!
What's the benefit of having Billit in KBC Brussels Touch?
By integrating Billit into the Business Cockpit of KBC Brussels Touch, you get to keep track of your company's financial situation:

Incoming and outgoing invoices are placed next to each other in a handy overview, giving you an at-a-glance view of your financial situation (including payments still to be received and made). All it takes is a single click to pay an invoice or to retrieve an overview of outstanding invoices
You receive an alert when it looks like a customer isn't going to pay on time. You can then send a reminder to that customer from the app
If you have to pay an invoice, you can be alerted to it by having a push notification sent to your smartphone
The KBC Brussels Touch remittance folder lets you make batch payments
Put simply, you have fewer administrative costs and headaches, but enjoy more time-savings and convenience. That allows you to better focus on what really matters – your business.

How much does it cost to use Billit?
You can use Billit's standard licence free of charge for 15 days. After this period, you can either activate a subscription or continue with the free licence.
You can therefore continue the connection in KBC Brussels Touch with that licence, but you will – for instance – no longer receive automatic updates of payments in Billit that are based on CODA files (encrypted account statements).
The connection between Billit and KBC Brussels Touch is free of charge.
What do business owners think of Billit?
"Billit simplifies the way we work. It's a win-win situation for all parties concerned."

Wim Berteloot, accounting firm Accofisc
 
"With Billit in KBC Brussels Touch, I can view everything in a handy overview. That way, I don't have to monitor which invoices have already been paid and which haven't. It couldn't be easier!"
Maarten Van Crombrugge, home care Van Crombrugge
 
"Billit is easy to use. And what's more, you can monitor everything up to the smallest detail, without having to know much about bookkeeping."
Peter Debrouwer, Aures
 
"Billit is really affordable. It pays for itself in no time at all, simply because of the time you save on."
Thomas Vanderhoydonck, Fietsen De Geus
 
Get started with Billit in three easy steps