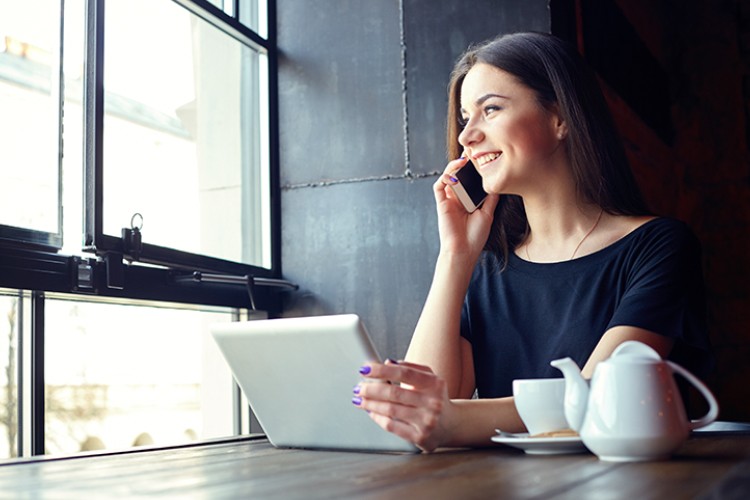 When starting your own business, you'll need a business plan and a financial plan. A business plan is a strategic plan that gives you an insight into whether your idea is feasible or not.
It contains your company's objectives and a strategy for achieving them within a certain time frame. But what are the benefits of having such a plan and how do you draw one up? This article provides you with lots of useful tips to get you off to a sound start.


Why draw up a business plan?
Firstly, a business plan is useful for yourself, as it provides you with a clearer picture of your concept and plans. It also encourages you to think about things you might not have considered before.
Secondly, a business plan is indispensable if you want to win over investors or banks. It gives them an idea of how you see your business developing going forward and how you intend to get there.
However, this type of plan can still come in handy even after you're up and running. You can use it to check if everything is going according to schedule, enabling you to pinpoint where things have gone wrong and, if necessary, to adjust your plan accordingly. Lastly, a business plan can also serve as a useful guide for taking decisions further down the line.

Tip: Use the Business Model Canvas as a basis for your business plan
Don't know where to start? Give your plan a boost with the Business Model Canvas. Download the free template and draw up the basis for your business plan in nine blocks.
What does a business plan contain?
Although it doesn't have a fixed structure, a business plan always contains a number of basic elements. These are dealt with below.

1. Description of your product or service
Start your business plan by describing your product or service. State concisely but powerfully what sets you apart from your competitors and what your ambitions are. Above all, try to get the reader enthusiastic about your concept or idea. Compare it to an elevator pitch, where you have 30 seconds to say what you stand for and how you intend to address a specific problem.
 
2. Your business details
Give a short presentation of your business, yourself and what motivates you. This information is useful to the bank and your potential investors. In effect, it's your company's CV.

3. Mission and vision
A mission statement describes what you stand for as a company and what you want to do for your customers. Your vision indicates where you want to go and what you want to achieve in three to five years. Lastly, your strategy sets out exactly how you intend to achieve your objectives.


4. Market analysis
Your market analysis forms the basis for driving your strategy, your marketing plan and your financial plan. In this block, you describe who your customers and suppliers will be and also scrutinise your competitors and examine your environmental factors.
Customer analysis
Who are your customers and in which region do they live? What is their education level, lifestyle and buying habits? Ascertain what your target group needs and why they would choose your product or service.
Supplier analysis
Draw up a list of suppliers you want to work with and describe their strengths and weaknesses.
Competitor analysis
Identify your direct and indirect competitors. Write down the strengths and weaknesses of each competitor and identify their opportunities and threats.
Environmental analysis
Your environmental analysis contains all the elements that have an impact on your business. Give due consideration to economic, demographic, technological and political factors.
SWOT analysis of your idea
Take a critical look at your business idea and carry out a SWOT analysis. SWOT stands for Strengths, Weaknesses, Opportunities and Threats. In other words, identify your company's strengths, weaknesses, opportunities and the possible threats to it.

5. Marketing plan
How you place your product or service in the market is determined in your marketing plan. A good plan is aligned with your business strategy. In this block, you flesh out the five marketing mix components:
Price
Place
Product
Promotion
Personnel
What product or service do you want to distribute, at what price and where? How will you promote it? Another aspect at this stage concerns coming up with a name and a logo.
A marketing plan can provide a solid basis when certain decisions have to be taken, as it helps you focus on your long-term objectives.
However, remember to keep up to date with ongoing developments. Consumer wishes and needs shift in a rapidly changing world, meaning you'll have to adjust your marketing plan accordingly.

6. Financial plan
Convincing banks and investors to invest in your business requires you to draw up a detailed and realistic financial plan. In fact, such a plan is compulsory for certain types of company, such as cooperative companies, public limited liability companies and private limited liability companies.

Your financial plan should always deal with:
Costs: What costs do you expect to incur in the next two years? Identify your one-off, fixed and variable costs. The aim is to break even as quickly as possible, i.e. the point where your revenue matches your costs, before you start growing and making a profit.
Revenue: what do you estimate your revenue to be in two years' time? Be sure to check which grants and aid you are entitled to in the subsidy database of the Flanders Innovation & Entrepreneurship Agency (Agentschap Innoveren & Ondernemen).
Financial resources: how much money do you need to start your business? Are you putting your own money in or do you need to take out a loan?
Be realistic
A plan is developed step by step and its feasibility should be tested repeatedly. If something seems unrealistic, go back to the start and go through all the steps again. It takes a lot of time, but it's worth it. A plan with a positive outcome isn't much use if it's not based on reality.


Last publication: 19-07-2019