Pension saving in 2018: what is the maximum amount?
In 2018, you can elect between two caps for pension saving: 960 euros and 1,230 euros. If you're already saving for your pension, your maximum for tax purposes remains by default at 960 euros and you get 30%* tax relief. That gives you a tax credit of up to 288 euros.
If you want to save more than that, you can make a special election for 1,230 euros as your cap. You then get tax relief of 25%*, giving you up to 307.50 euros back from what you save over the year.
Which cap to go for?
Both caps have their advantages. If you prefer to save more, the higher cap's for you. If your cap's set at 960 euros, you get a higher percentage of tax relief.
Want to keep your cap at 960 euros?
It's done: you don't need to do anything particular. 960 euros is automatically your cap.
To bear in mind if you elect for the 1,230-euro cap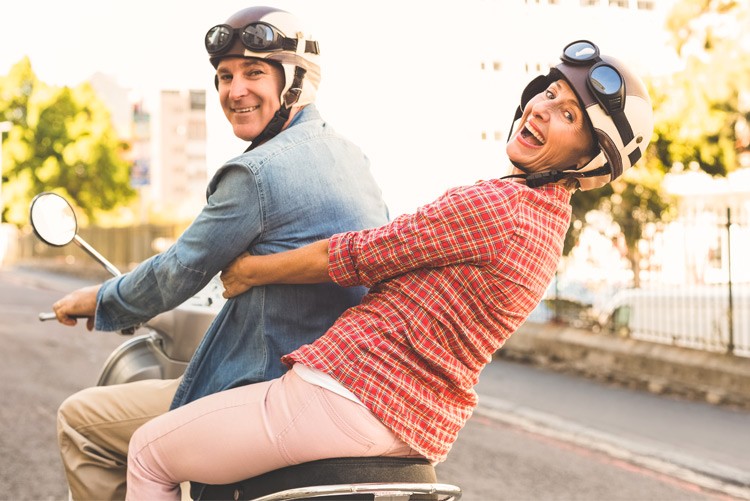 If you elect to go for 1,230 euros as your cap, KBC Brussels is happy for you to just let us know about your choice after the summer. We'll then get back to you and explain the ins and outs. There's no hurry, therefore.
If you decide at an earlier stage that you're going for the 1,230-euro cap or if you've got questions, phone or chat to KBC Brussels Live. Alternatively, make an appointment at your branch or agency. 
Worth bearing in mind: 
1. You should count on putting more than 1,152 euros into your plan
Your tax relief is only higher once the 1,152-euro figure is reached. For example, if you save only 1,100 euros, your tax relief is 275 euros (or 25% of that amount). If you'd saved the lower-capped amount of 960 euros, that would have given you tax relief of 288 euros (30% of 960). 
2. You end up saving more and paying more net tax 
If you put 1,230 euros into your pension-saving plan every year, you should have a higher amount at the end of the day. And that'll attract more net tax.
3. You have to make an election every year
Annually, you decide what scheme to use that year. Are you opting for 1,230 euros in 2018? Next year, the lower cap applies. Unless you make another election for the 1,230-euro cap.
Find out more about pension saving. Visit our webpage about pension saving.
How to make a start with pension saving?
It's easy: you can start right now. What do you need? A smartphone and the KBC Brussels Mobile app. And that's all.
Starting to save for your pension has never been easier
Open our KBC Brussels Mobile app and save for your pension in just 5 steps! What are you waiting for?
Starting to save for your pension has never been easier
* The tax treatment will depend on your individual circumstances and may change in the future.