Income & expenditure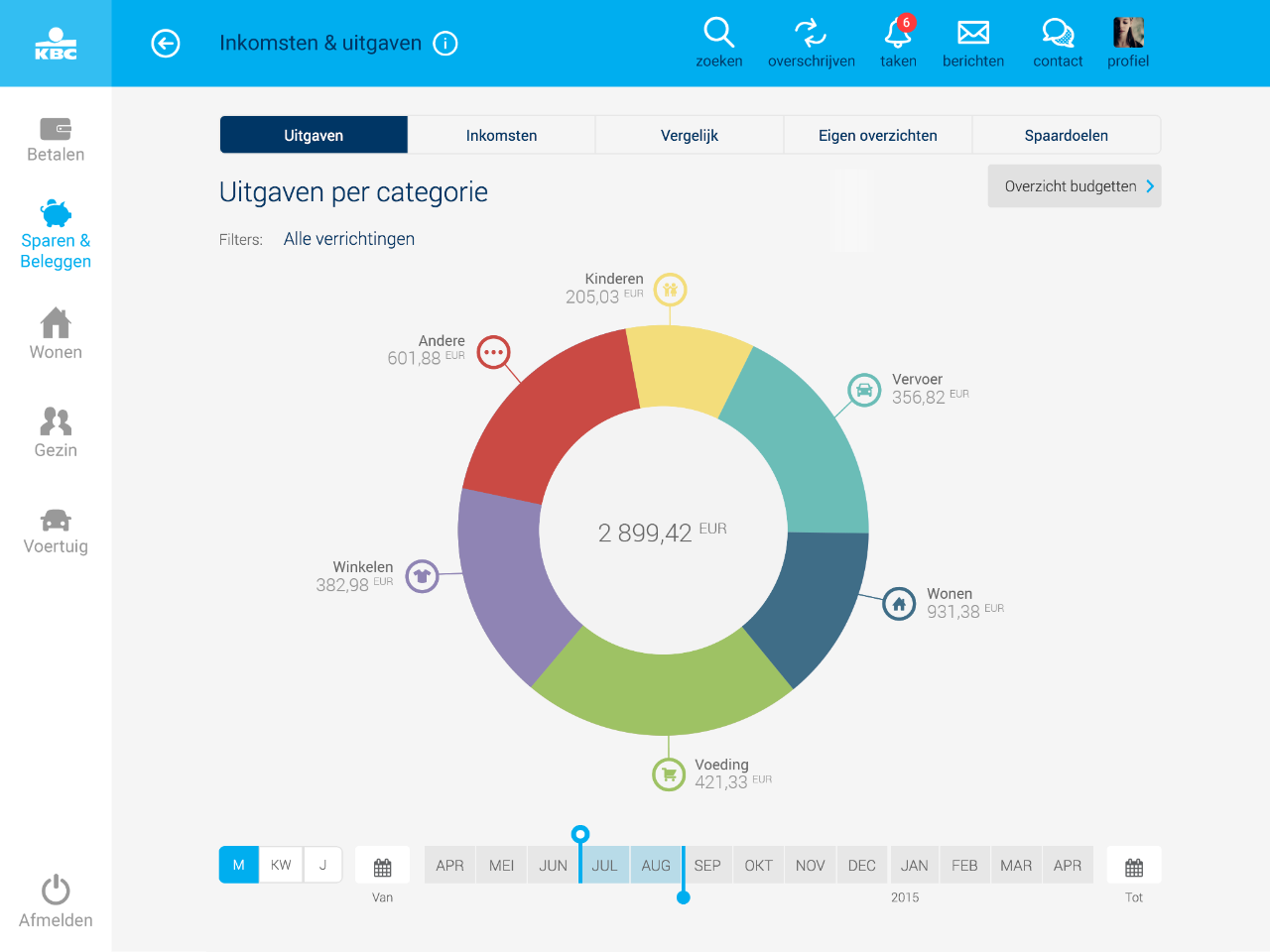 Income & expenditure in KBC Brussels Touch is the modern, digital version of a housekeeping book.

Open this module via the mini bar chart at the top of Payments.
This handy application automatically divides your income and expenditure up into categories and sub-categories, such as shopping, children and transport. When you select a sub-category, you see details of the various transactions in that category.
Select accounts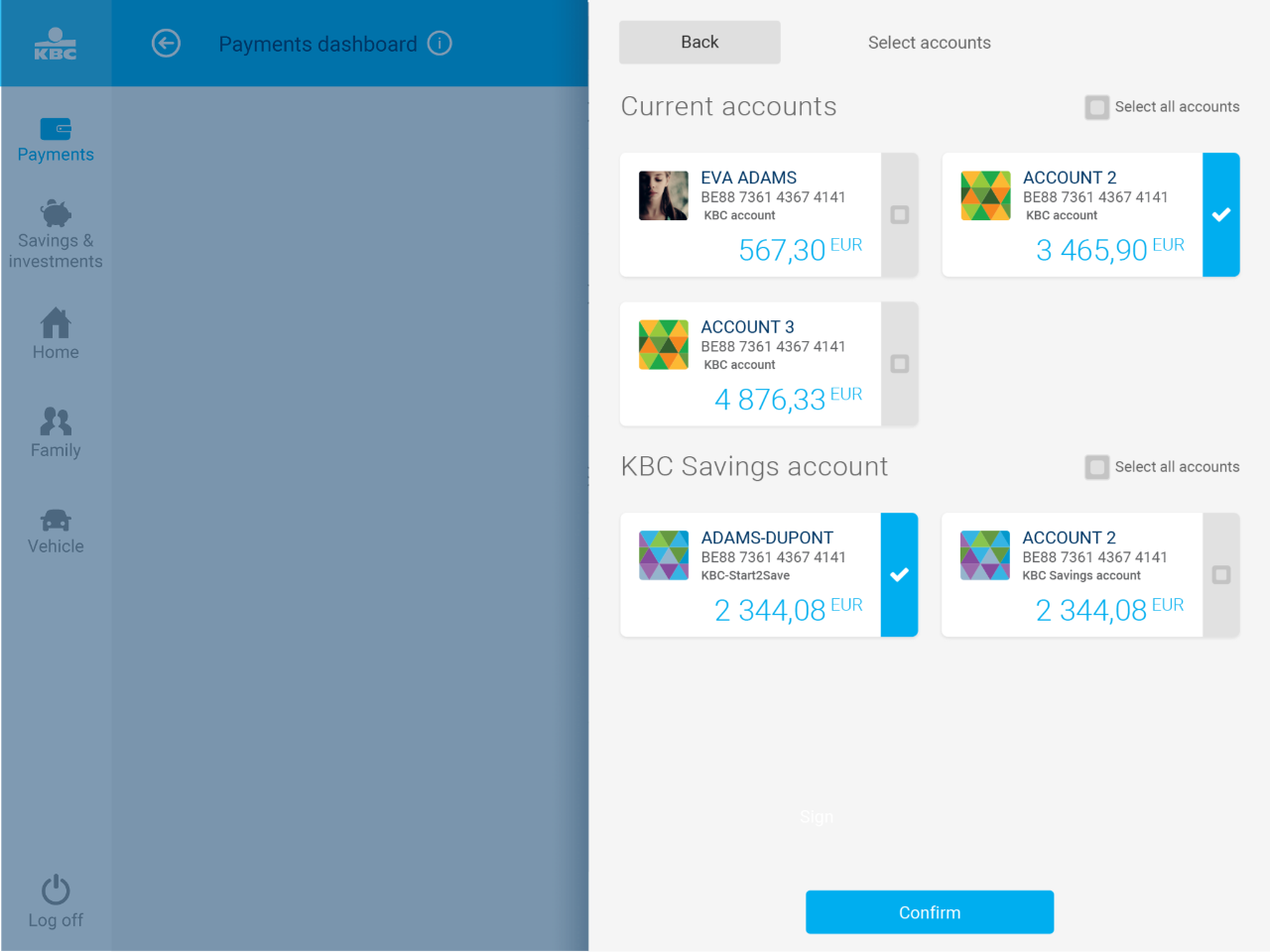 The 'Select accounts' option is in the menu.

You can use Select accounts to indicate the accounts for which you want to see categories. This allows you to differentiate between your personal and your joint income and expenditure.
Dividing 'Income & expenditure' into categories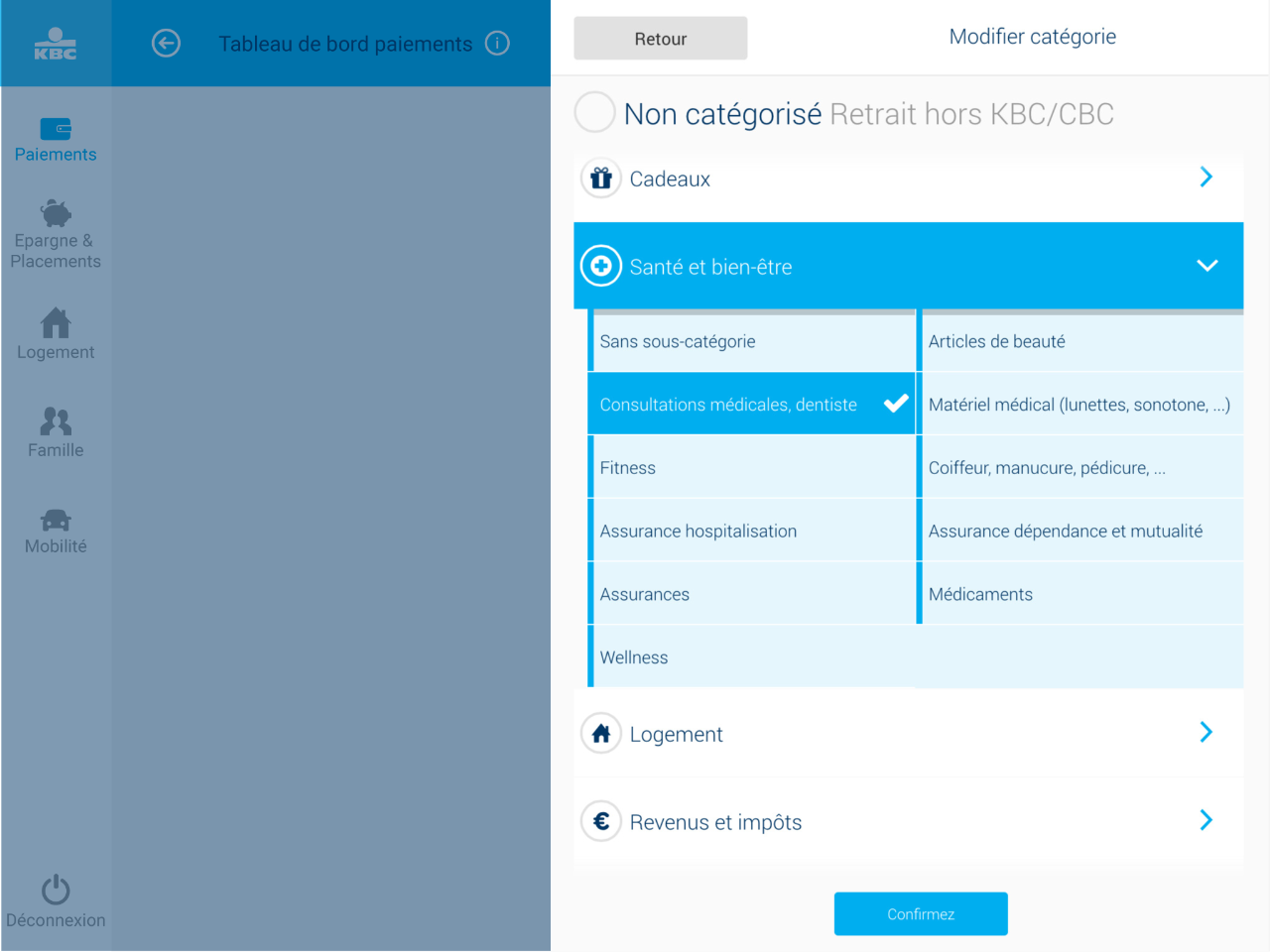 Expenses that are not immediately recognised under 'Income & expenditure' go into the 'Not recognised' category. You can then allocate them yourself to the appropriate category.

Monitor budget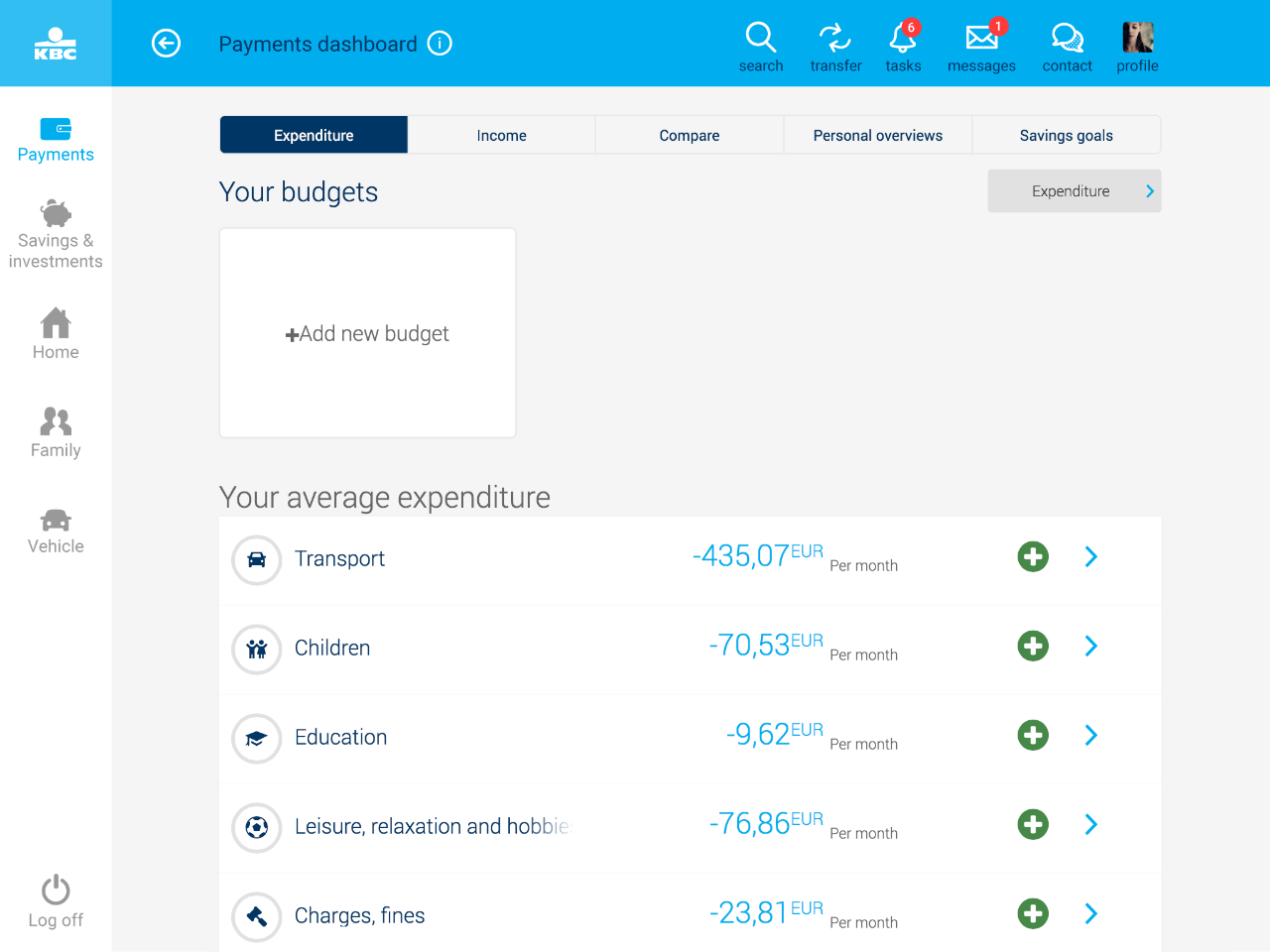 A budget is an amount that you want to spend each month or year in an expenditure category or subcategory, e.g., the 'Home' category.
The coloured status bars show how much of your planned budget you've already spent.