Coming your way mid-June: the brand-new version of KBC Brussels Mobile! We can't wait to show you all the new features!

Here's a sneak peek for you!
Brand-new look & feel

All your KBC Brussels products displayed in a single view under 'My KBC'

Deals and Additional services are easier to find under 'Offer'
Exclusive preview!
Home screen

This is the first screen you see after logging in and where you'll find your most frequently used data.
You can choose which account or accounts are be displayed on your home screen and personalise them by adding a name or photo. This way, your most recent transactions, important notifications, news and offers will all be conveniently displayed when you log in. The information shown will be tailored to your preferences.

If you recently paid for parking or purchased a bus ticket using KBC Brussels Mobile, you'll find your recently used additional services when you open the shortcut menu.

My KBC

All your KBC Brussels products and services are conveniently listed under 'My KBC'. This includes your accounts, loans, investments and insurance policies, as well as any correspondence between you and KBC Brussels Live, your insurance agent or branch.

You'll also find all your documents here, so you no longer need to keep print copies.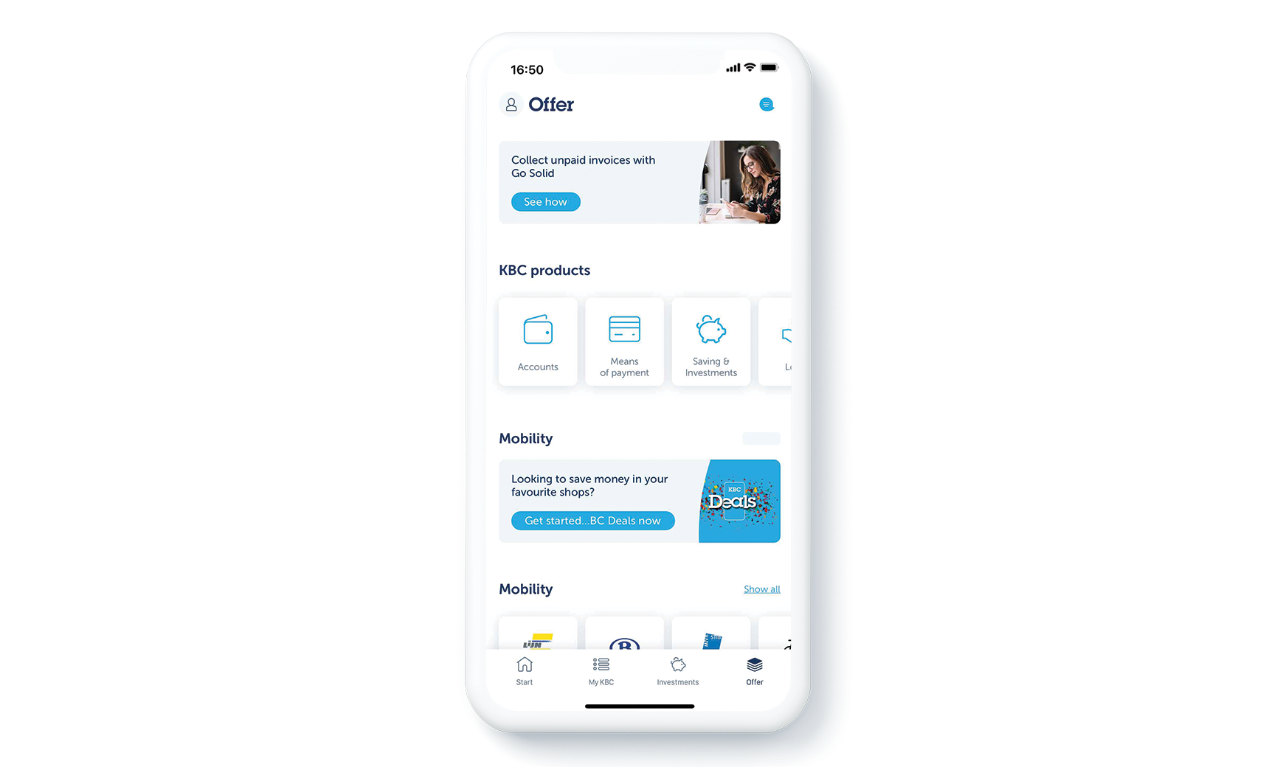 Offer

Our additional services and KBC Deals can now be found under 'Offer', where you can also purchase new banking and insurance products.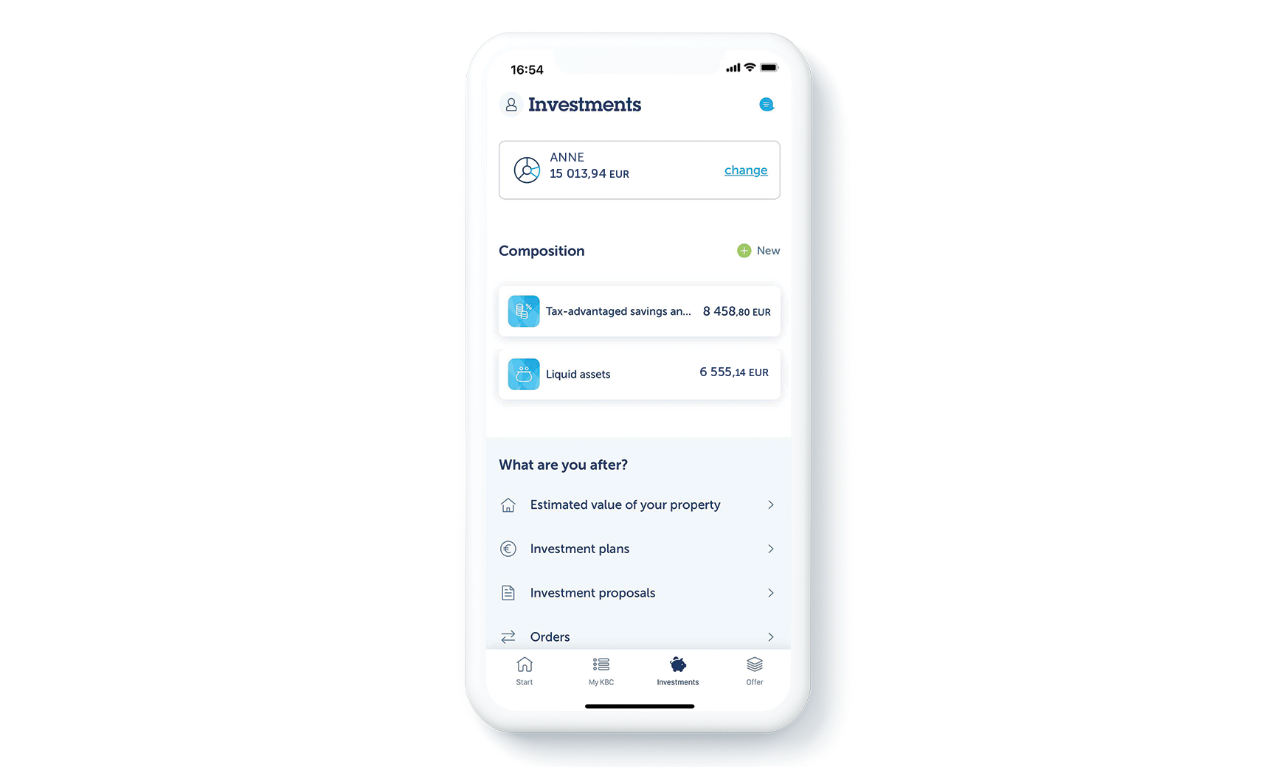 Investments

Just like in the previous version of the app, you can use 'Investments' to view your assets and their performance.

Settings

To access your settings, tap your avatar or profile picture in the top-left corner of the home screen. You can edit your personal details, preferences and app settings in just a few taps.

You can also manage your beneficiaries, payment limits, standing orders and direct debits here. Your settings is also where you log out of the app.

Enter to win an iPhone 12
To celebrate the launch of the brand-new KBC Brussels Mobile app, we're giving you the chance to win an iPhone 12.

To enter the competition, head on over to the competition page, watch the videos and answer the competition questions.
Think you know everything there is to know about KBC Brussels Mobile? Enter the competition and you could soon be installing the latest version of our app on your new iPhone 12!