Financial protection with no waiting period
Extensive reimbursement of covered hospitalisation expenses after health insurance cover has been exhausted.
Free choice of deductible and room type
Choose a deductible of between 0 and 500 euros and receive a discount on your premium. You will also receive a discount if you opt for a twin or multiple-occupancy room.
Quick and easy claim reporting and direct payment
No need to advance the hospital bill; KBC Brussels pays the invoice directly to the hospital. The app makes submitting your claim fast and easy.
With our KBC Hospitalisation Insurance, we want to relieve you of your worries as much as we can. This insurance covers all admissions into a Belgian hospital, even if you've been hospitalised because you are suffering from the coronavirus.
If at all possible, please file your hospitalisation claim digitally using KBC Brussels Mobile or KBC Brussels Touch, or otherwise call us.

Nearly 82% of Belgians have hospitalisation insurance (source: Assuralia). Make sure you are properly covered for the high medical expenses you incur when you are hospitalised.

1. What does hospitalisation insurance entail?
Hospitalisation insurance provides you with extensive cover for medical expenses you incur when you are hospitalised due to illness or an accident, or for childbirth. Your hospitalisation expenses will be reimbursed, along with any costs involved with pre- and follow-up treatment.
In short: everyone should have this insurance, as it offers you life-long cover for unforeseen medical expenses during hospitalisation.

Pregnancy and childbirth
If you plan to have children, be sure to take out KBC Hospitalisation Insurance in time. In any case before you get pregnant. You can specify your room preference upon taking out your insurance: i.e., 'single room' or 'twin or multiple-occupancy room'
2. Is hospitalisation insurance compulsory?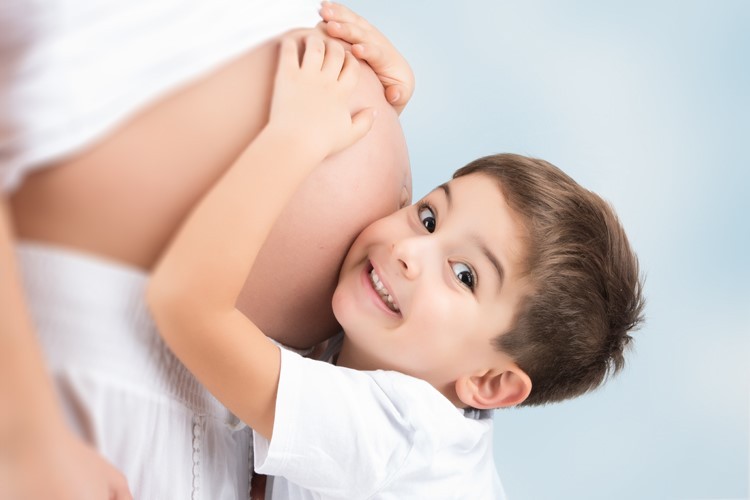 No, hospitalisation insurance is not compulsory by law. Then why should I take out hospitalisation insurance? Under your compulsory health insurance (with a health insurance fund) only a portion of your hospitalisation expenses is reimbursed. If you are not covered by supplementary hospitalisation insurance, you will have to pay the remaining amount yourself, which can certainly mount up.
Certain expenses related to your hospitalisation are only partially – or not at all – covered by your health insurance, such as lab expenses, consultations, blood transfusions and medication. All these expenses can really add up, leading to high hospital bills.
This is where hospitalisation insurance can help.

3. What is covered under KBC Hospitalisation Insurance
What is covered?
The expenses covered are specified in the policy. This includes:
Expenses you incur when you are hospitalised, such as consultations, fees and your stay
Expenses for home birth (fixed amount of 625 euros) and suitable medical transport (up to 1,250 euros)
Medical expenses connected with the complaint for which you were admitted, for a period of two months before
and six months after hospitalisation
Reimbursement of the outpatient medical expenses (medical expenses other than for hospitalisation) if you suffer from one of the 31 serious illnesses specified in the policy
What is not covered?
This includes:
Consequences or complications of an existing illness, or an accident the insured person was involved in prior to joining the policy
Attempted suicide or acts of violence perpetrated by the insured person
In certain cases, a reimbursement ceiling applies
The exclusions are listed in the general conditions
KBC Brussels covers the expenses not reimbursed by the health insurance company. The expenses covered are listed in the conditions. In some cases, cover is subject to specific conditions or limited.
The special conditions contain a list of expensive hospitals. 
This list of expensive hospitals may be updated on the basis of the criterion described in the General Conditions. See the most recent list. If you have single room cover, you pay 50% of the personal share if you opt for a single room in one of these hospitals.

4. How much does KBC Hospitalisation Insurance cost?
The price of the insurance depends on the following factors:
You can opt for a deductible of 0, 100, 200, 300 or 500 euros. This is the portion of the costs for your own account. Your deductible may entitle you to a discount on the premium.
You will receive a discount if you opt for a twin or multiple-occupancy room. If you opt for a single room, cover will be set to a fixed daily amount, subject to a maximum of the actual invoice amount.

A family discount of 5% applies for two or more insured persons and of 10% for three or more insured persons.
Your age determines the risk of you having to go to hospital. As a result, there is a variable premium based on the risk you are subject to when you take out the policy. Young people pay lower premiums, which increase as they get older.

The premium is adjusted annually on the main renewal date in line with the consumer price index or the specific medical index

Think about tomorrow today


Precisely because the premiums become more expensive as you get older, you can already start building up a reserve today to finance your future, higher premiums from your reserve.


5. Spread your hospitalisation insurance premiums
Rather keep your hospitalisation insurance affordable as you get older? Spread your premium payments with a KBC Brussels Hospitalisation Plan. See what one can do for you today.
6. How to report your hospitalisation
Things you also need to know
KBC Hospitalisation Insurance is governed by the laws of Belgium.
Anyone up to the age of 70 can take out the insurance, on condition that their usual place of residence is in Belgium and they are registered under the Belgian social security system. Acceptance is dependent on medical acceptance.
Term: the insurance provides lifelong cover. The policyholder has an annual right of cancellation.
Your intermediary is your first point of contact for any complaints you may have. If no agreement can be reached, you can contact KBC Brussels Complaints Management by post at Brusselsesteenweg 100, 3000 Leuven, complaints@kbc.be, tel. 016 43 25 94. If you cannot find a suitable solution through that channel, you can contact the Insurance Ombudsman – which serves the whole industry – by post at de Meeûssquare 35, 1000 Brussels, by e-mail at info@ombudsman.as, or through its website at www.ombudsman.as.
However, you always retain the right to initiate legal proceedings.
KBC Hospitalisation Insurance is a product of KBC Insurance NV – Professor Roger Van Overstraetenplein 2 – 3000 Leuven – Belgium
VAT BE 0403.552.563 – RLP Leuven – IBAN BE43 7300 0420 0601 – BIC KREDBEBB
Company authorised for all classes of insurance under code 0014 (Royal Decree of 4 July 1979; Belgian Official Gazette, 14 July 1979) by the National Bank of Belgium, De Berlaimontlaan 14, 1000 Brussels, Belgium.
Member of the KBC Group
For detailed information on this product, see the product fact sheet and the general conditions, which we recommend you read carefully before taking out this product.
For detailed information on this product, see the product fact sheet and the general conditions, which we recommend you read carefully before taking out this product.