Made just for you
We'll tailor your home loan to fit your personal situation, ability to repay and preferences.
Expert know-how
Get professional advice and the mortgage loan you need. You can count on KBC Brussels.
Work it out in 2 minutes
See how much your home loan will cost you in just 2 minutes.
Got a question about repaying your home loan in these coronavirus times?
What is a mortgage loan for immovable property?
Do you have plans to build or do you want to buy or build a house or apartment? With a 'mortgage loan for immovable property', you can borrow a share of the money you'll need. This loan is mostly covered by a mortgage and/or a power of attorney to create a mortgage.
You can apply to KBC Brussels for a mortgage loan only if you live in Belgium and receive your principal income in euros.
Why choose a KBC Brussels mortgage loan?
How much to borrow? Which term? Fixed or variable interest rate? What is the total cost? What are the tax implications? ...
We can help you make the right choice. Benefit from our expertise through our online simulations or at a personalised meeting.
1. With our simulation
The simulation on our website will generate answers to your questions in just a few minutes. For instance:
How much can you borrow?
How much do you have to repay every month?
What if you adjust the term or formula (fixed/variable rate)?
What are the total costs?
If you're already with us and have a specific project in mind, log in to KBC Brussels Touch or KBC Brussels Mobile and enjoy lots of benefits:
Get an immediate idea of your personal interest rate and reductions
Check immediately to see whether you can receive the simulated loan
If you like what you see, apply for the simulated loan online
Our Home Expert will contact you to go through everything
If everything is OK, digitally sign the contract

2. With a personalised consultation
Together, we will discuss how much you can borrow and which loan formula suits you best, taking into account various factors such as disposable income, tax impact, etc. 
A YourHome Expert will be happy to make time for you, be it in one of our branches, or outside office hours, via KBC Brussels Live, without you having to leave your home.
It couldn't be easier!
How much can you borrow?
The amount you can borrow depends on three factors:
How much you can pay back
A good rule of thumb: the total of your monthly credit obligations may not be higher than 40% of the monthly net household income.
The cost of your home and the amount that you have already saved
You can never borrow more than the total cost of your home. KBC Brussels also expects you to finance part of the project with your own funds.
The guarantees that you can give the bank
KBC Brussels requests collateral to cover themselves against the risk that you no longer repay your loan. A mortgage is usually established on the property. This gives the bank the right to sell the immovable property if you can no longer meet your credit obligations.
Which term or interest rate should you choose?
What types of insurance are useful?
We advise you to take out the following types of insurance: 
Loan Balance Insurance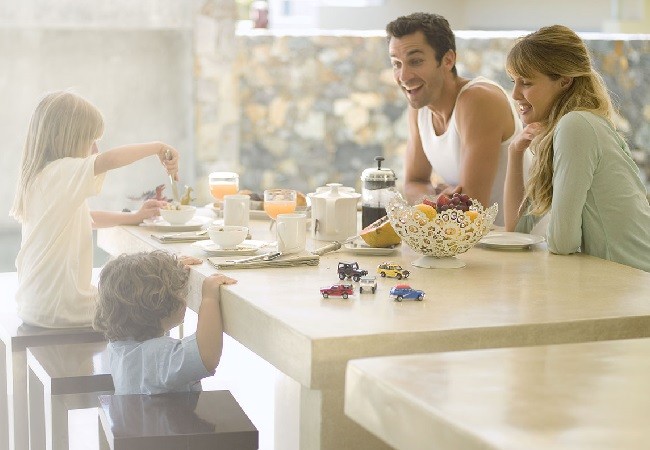 This type of insurance is a way of protecting your family if you or your partner die during the term of the loan. If you take out loan balance insurance, you will not have to worry whether your family would be able to pay off the loan should you die.
Discover our loan balance insurance
Property Insurance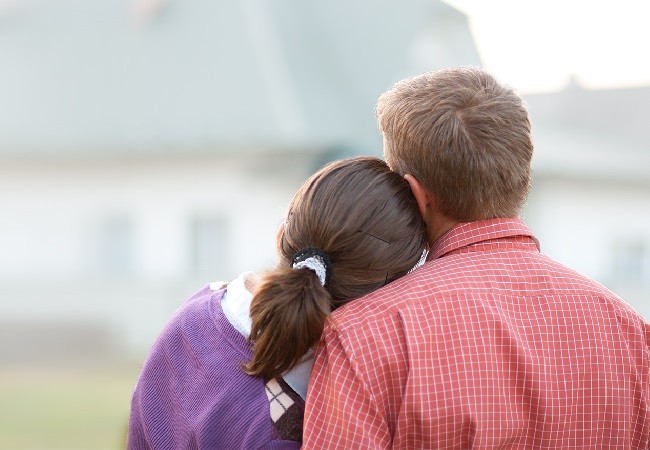 When you own your own home, it's important to fully insure it against fire and other risks. A home insurance policy covers you for repairs to – or the rebuilding of – your home following a fire, but also provides cover against storms, natural disasters, water damage and other disasters.
Discover our property insurance
Free 'Guaranteed Housing Insurance' from the Flemish Government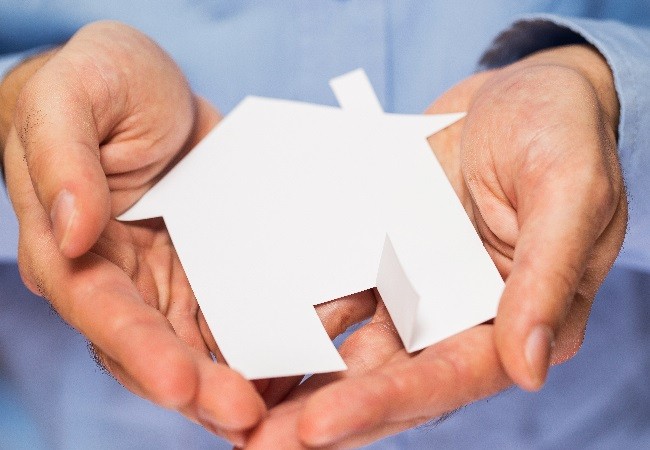 When you buy, build or renovate a house with a home loan, you can take out free insurance via the Flemish government. The cover applies for ten years and helps pay your mortgage for up to three years if you become involuntarily unemployed or unable to work (a three-month waiting period applies).
How much does your mortgage loan cost? Use our simulation and calculate it for yourself
In two minutes, calculate how much you can borrow, what your monthly repayment is, and what the total costs are.
Get a lower rate
By also taking out your property insurance and mortgage protection cover with us and having your salary paid into a KBC Brussels Current Account. That way, you benefit from the KBC Brussels convenience rate.
When you provide a sufficiently high contribution yourself, KBC Brussels can offer you a lower rate.
More information
Credit type: Mortgage loan for immovable property provided by the lender KBC Bank NV, Havenlaan 2, 1080 Brussels, VAT BE 0462.920.226, RLP Brussels. Subject to your loan application being approved by KBC Bank NV.
In the prospectus, you will find information on:

Terms
Fixed or variable interest rate
Steps in the lending process
Early repayment and the reinvestment fee
Charges

Pay newbuild or home renovation bills fast with your home loan
Still have questions? Ask our KBC Brussels Live YourHome Expert