Fully insure yourself and your family
In everyday life, things sometimes don't go according to plan. Like when you finally get round to sawing down that tree in your garden and it comes down the wrong way, damaging your neighbours garden in the process. Breaking something means paying for it.
Bodily injuries caused by an accident at home or a road traffic accident can also cause some serious worry. In addition to the damage, the hospitalisation and the aftercare you're sometimes left with, the financial consequences can also be considerable.

Fortunately, you can insure yourself, but also your family and grandchildren against such events. We'll show you how to get full insurance. 
Family insurance protects you against damage you caused to someone else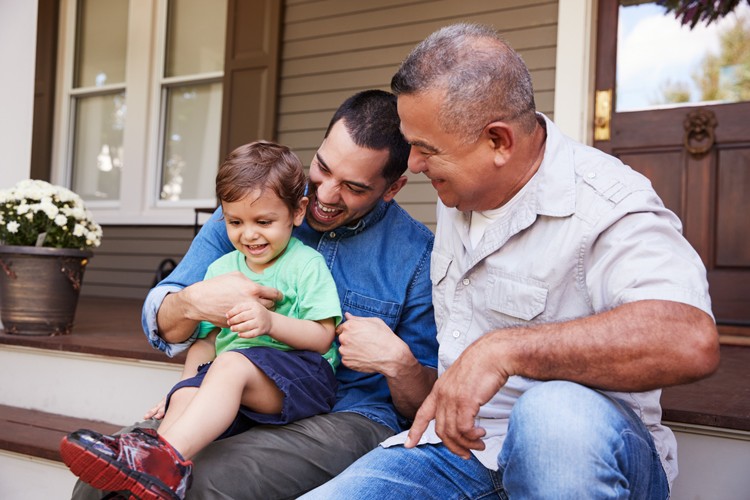 Did you know that 90% of all the Belgians have family insurance? It's not mandatory insurance, but it comes in handy, for example, if your little soccer player damages your neighbour's window.

The other way round, if you suffered damage yourself through the actions of others, you may want to claim compensation. In this case, you'll have legal assistance insurance to help you defend your interests.
Lighten your stay in the hospital with hospitalisation insurance
Have you ever thought about the fact that your compulsory health insurance (with a health insurance fund) only reimburses a portion of your hospitalisation expenses? Surgery or a hospital admission sometimes involves unexpectedly high costs. In addition, certain costs like lab expenses, consultations, blood transfusions and medication have to be paid by the patient.
Hospitalisation insurance gives you additional cover, so that you are not faced with a nasty surprise.

Check out your options
Personal accident insurance provides protection against the consequences of accidents outside of work
If you're involved in an accident at home or in traffic, there are always expenses that your health insurance fund and your hospitalisation insurance do not reimburse. Suppose you break an arm or a leg while you're doing paint work at home.
The health insurance fund and your hospitalisation insurance will reimburse the medical expenses and the hospitalisation, but what if you become permanently disabled?
Learn how personal accident insurance protects you and your loved ones