Fewer cars, less congestion, less pollution. Which means improved safety for everyone and more alternative mobility solutions. Brussels has been rethinking its mobility approach for several years now to share public space more fairly. Here's what to expect in 2021

Brussels 'Zone 30'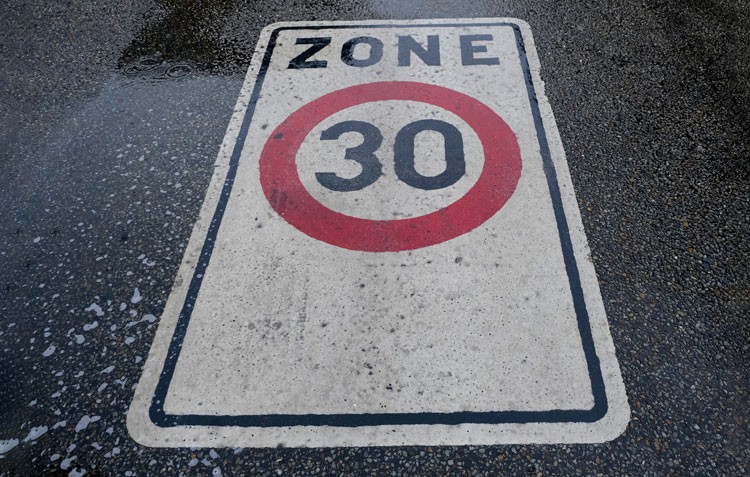 This will be the year's biggest change: as of 1 January 2021, the speed limit in Brussels will be reduced to 30 kilometres per hour in each of the 19 districts. The objective is to improve safety for all road-users, calm traffic flows and reduce noise pollution.
From now on, therefore, you'll have to drive at 30 km/h on all roads in the Brussels Capital Region, apart from certain main roads, where the speed limit will be 50 or 70 km/h. Certain zones (mainly in the city centre) will actually have a 20 km/h limit. The different speed limits will be clearly indicated by road signs, but the default will be 30 km/h more or less everywhere (you can see the Brussels 'Zone 30' map here). With 150 speed cameras keeping watch, be sure to take it easy!

Kilometre tax in 2022?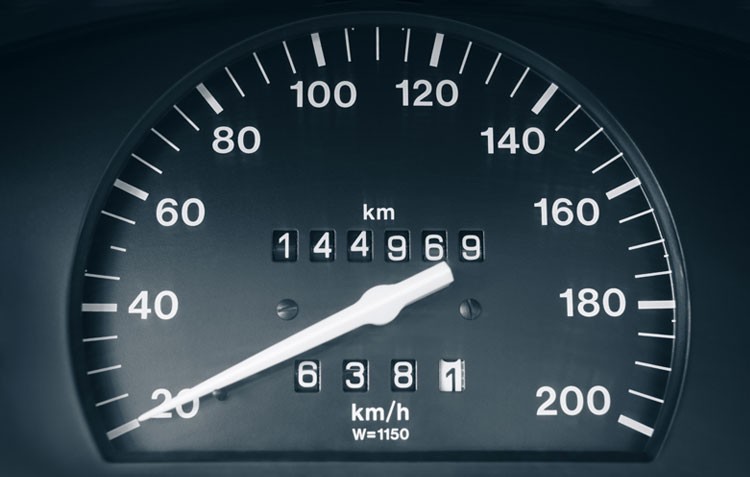 The 'SmartMove' kilometre tax proposed by the Brussels Regional Government has come in for a lot of commentary not to mention protest. It is scheduled to come into effect at the beginning of 2022, but remains the subject of wrangling between the federal Regions.
The project to tax road traffic in Brussels is based on three variables when it comes to setting the price:
Time of journey
Distance of journey
Engine capacity
The project also aims to reduce congestion in Brussels by providing alternative mobility (Park and Ride sites on the outskirts of the city and light modes of transport to link up with existing public transport) and creating a smart mobility app.

Low Emission Zone (LEZ)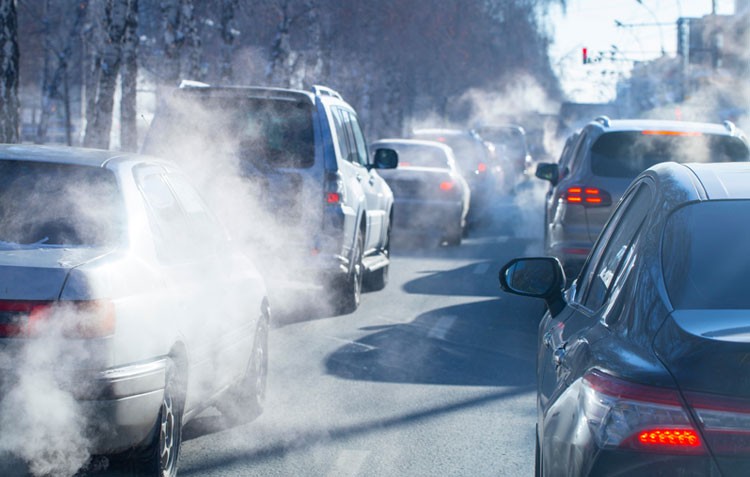 The Low Emission Zone introduced on 1 January 2018 bans the most polluting vehicles from entering the Brussels Capital Region. The measure will gradually eliminate all vehicles (N1 type cars and vans) that no longer meet the required environmental standards. This will improve air quality in Brussels and therefore public health too.
As things stood in 2020, the rules applied to diesel vehicles in category Euro 3 and below and petrol vehicles of Euro 1 standard or lower. Nothing is due to change in 2021: the next stage is scheduled for 2022, which means diesel vehicles in Euro 4 category will be banned after 31 December 2021.
You can check whether your vehicle is allowed to enter Brussels using the tool provided on the lez.brussels website.
Useful to know: a 3 000-euro subsidy is available in Brussels to replace a type N1 utility vehicle for professional use with a cleaner model. You can find more details at Low Emission Zone (lez.brussels).

Tax increase on company cars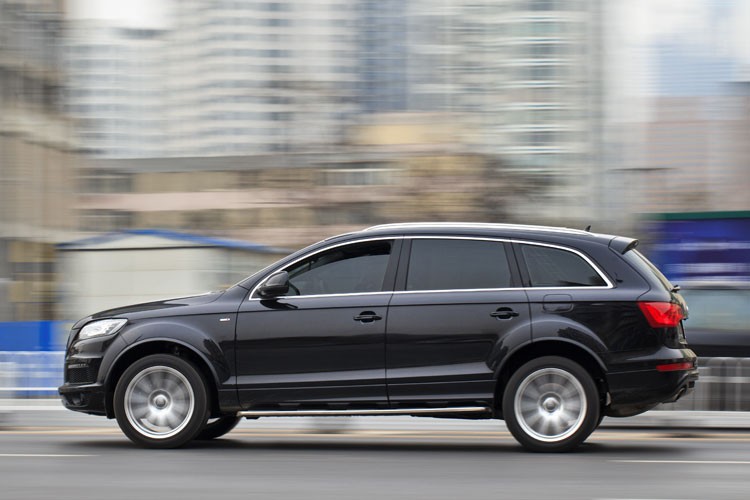 A company car is taxed as a 'Benefit of All Kinds' based on the following formula: catalogue price x depreciation rate x 6/7 x CO2 emission rate.
The CO2 emission rate is adjusted each year to take account of developments in vehicle technology. In the past, the rate could vary both upwards and downwards. In future, however, it can no longer be reduced, which means the tax on company cars will only increase. 
In 2021, for instance, the tax will be roughly 150 euros higher for a diesel vehicle costing 25 000 euros with a CO2 emission rate of 105 g/km and about 200 euros more for a petrol vehicle with the same catalogue price and an emission rate of 130 g/km.

New element in public transport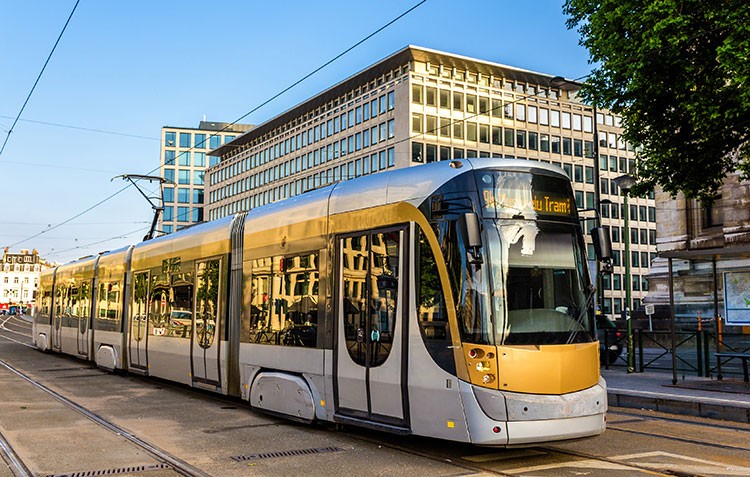 The four public transport operators active in Brussels are planning to launch a single ticket type in early 2021 that will be valid on all types of transport (trains, trams, buses, underground) within a radius of 11.5 km of the Grand-Place, covering the city and its outskirts. The price of the ticket will be revealed in February 2021.
The STIB, meanwhile, has announced the introduction of new vehicles in 2021: hybrid buses and new generation trams and underground trains, which will improve the frequency of services throughout the network and in all periods. It also plans to make transport free for under-25s at the beginning of the 2021-22 academic year.

1.4-billion mobility plan for Brussels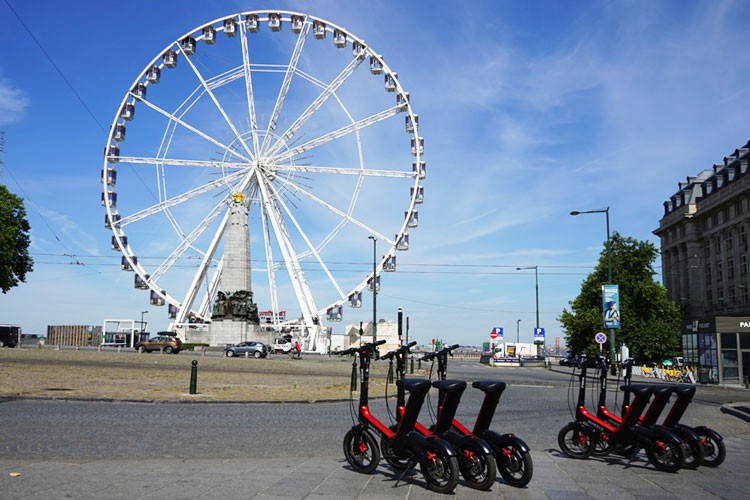 Despite the financial difficulties caused by the Covid-19 crisis, the government of the Brussels Capital Region intends to invest 1.4 billion euros in mobility in 2021. Some of that money will go towards setting up the 30 km/h zone, but there will also be improvements to road safety (purchase and maintenance of standard and average speed cameras), quality of life (green spaces and traffic calming), public transport (frequency, network, vehicles, new routes, etc.) and above all the upgrading of road tunnels, with the Leopold II Tunnel at the top of the list. Malgré les difficultés financières liées à la crise sanitaire, le gouvernement de la Région de Bruxelles-Capitale prévoit d'investir 1,4 milliard d'euros dans la mobilité en 2021. Une enveloppe qui servira entre autres à mettre en œuvre la zone 30 mais aussi à améliorer la sécurité routière (achat et entretien caméras, radars et radars-tronçons), la qualité de vie (espaces verts et quartiers apaisés), les transports publics (fréquence, réseau, matériel, nouvelles lignes…) et surtout à rénover les tunnels, tunnel Léopold II en tête.
Does your employer know about Bicycle Leasing?
Cycling is booming in Brussels, making it very interesting for businesses and their employees to think about leasing bikes. Leasing is available from as few as five cycles. Talk to your boss about it!