Into football? We are too! In fact, we're into it so much that we'll soon be launching Goal Alert. This additional KBC Brussels Mobile service is designed to give you instant access to the best moments in the Jupiler Pro League.

Follow all the action from close by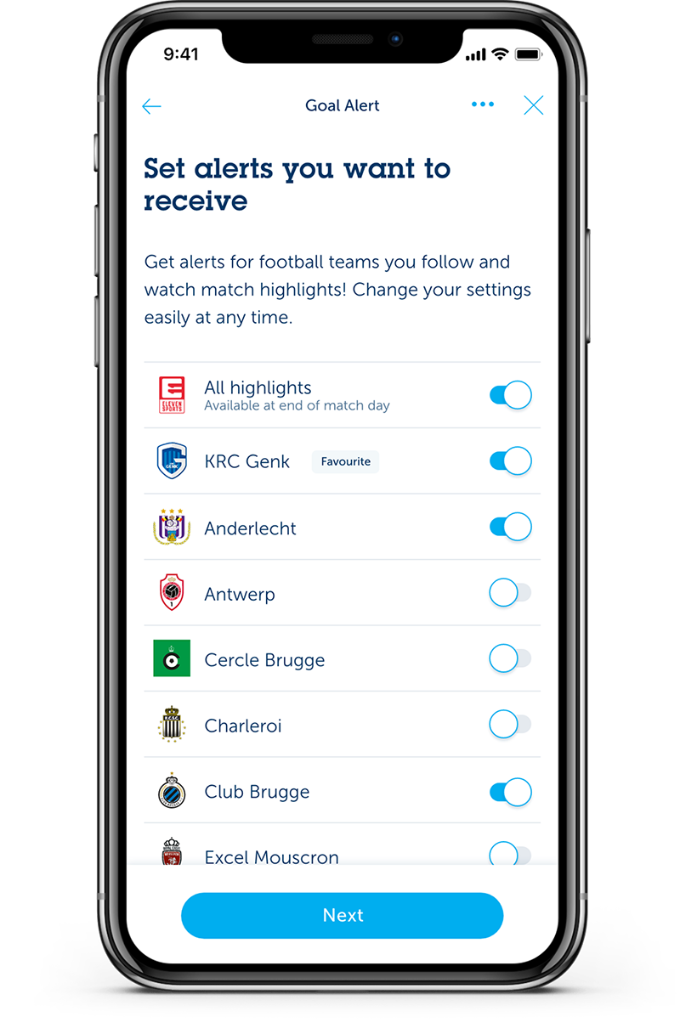 Want to know when your team scores or when a player's shown red? Get alerted on your phone as soon as something important happens in matches in the Belgian Top Division.
And that's not all! Goal Alert gives you immediate access to action replays during the match. And if you miss something, you can always watch all game highlights at the end of each match day.
 
When will Goal Alert be launched?
Can't wait to get in on the action? We know where you're coming from! You'll have to wait a little bit longer, but we'll let you know in good time when KBC Brussels – as exclusive rights holder – will be unveiling Goal Alert.
We're working flat out with our preparations to ensure KBC Brussels Mobile gives you the best football experience possible. Here's to memorable football moments, wherever you are!


Offered in collaboration with: