My car gives me freedom. Except for all the traffic jams in Brussels. And the roadworks. And the lack of parking spaces. Time perhaps to give 'soft mobility' a try. Here are five forms of city transport you might not have considered.
What is soft mobility?
Soft mobility is all about clean and sustainable transport. Getting around without using a petrol or diesel engine. That means using leg power, or an electric motor! Find out here about five modes of transport that are turning up more and more in the streets of Brussels, but also on its pavements. You'll also need to think carefully about appropriate insurance and the highway code.
1. Electric unicycle (EUC): just like skiing
EUCs are the latest generation of personal transporters with gyroscopic motors. In other words, you steer them with your body. That means they're not for everyone: you'll have to practise a bit before commuting to work on one.
Strengths
Compact form, which means the EUC can be taken everywhere, including public transport, and can be stored away easily at home or in your car boot
Rechargeable from a normal power point
Less appealing
The acrobatic aspect: if your balance isn't that great, you should probably steer clear
Price: around 500–2 000 euros. You can get a really good EUC for 1 000 euros.
Do you need insurance? It's advisable to take third-party vehicle cover for the device, even though the rules in Belgium aren't very strict yet.
2. Hoverboard: future, here we come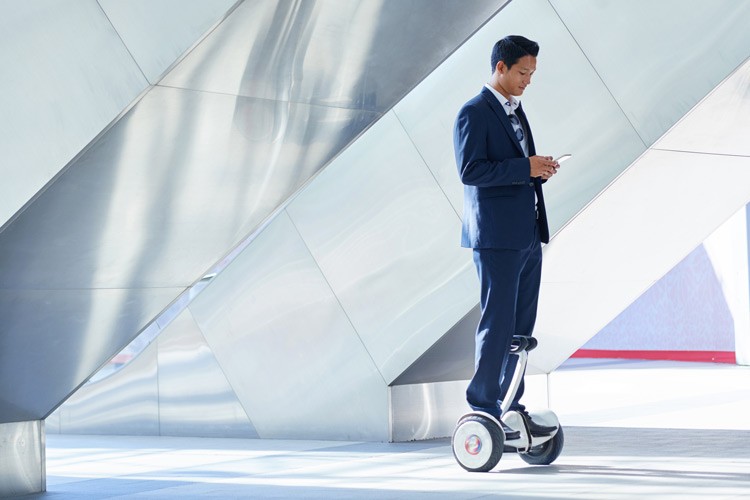 These devices get their name from the hovering skateboards that Marty McFly used in the movie 'Back to the Future 2'. In this case, though, they have a wheel on either side and you move them by leaning forwards. Once again, there is a gyroscopic motor, which takes a bit of skill to get you moving.
Strengths
The price: hoverboards are more affordable than most of the personal transporters described here
Its weight (around 12kg) is also among the lightest of these devices
Less appealing
Shouldn't a hoverboard, well, hover?
This is an unpredictable gadget that needs a flat surface to handle well. Not always what you get in Brussels!
Cheap models can be dangerous (batteries can overheat or even explode)
Price: roughly 300–800 euros.
Do you need insurance? It's advisable to take third-party vehicle cover for the device.
EUC and hoverboard: three-speed rules
Under 6 kph: you can only use the personal transporter on the pavement
6–18 kph: you have to use the cycle path or, if there isn't one, the road.
Above 18 kph: you're now technically driving a motor vehicle, with all the legal constraints that entails. The law remains fluid in this area, but it is better to be prudent (and insured) if you own a racer like this!
3. Electric kick scooter
This is the electric version of the classic kick scooter, kid's scooter or step. It will take you through the traffic effortlessly as you stand regally on the deck.
Strengths
Manoeuvrability, comfort, ease of use
You have a horn, which can be useful in Brussels (provided you don't overdo it)
The option of folding the scooter up and taking it with you on public transport (not always easy, admittedly)
Less appealing
Relatively expensive, although this is justified by its superior comfort compared to the two previous personal transporters
The childish associations of this kind of scooter
The weight of the folded-up scooter when transporting or storing it
Price: models are available from 200 euros. But if you want to use your electric scooter as a serious mode of transport, it will set you back at least 800 euros.
Do you need insurance? Take out third-party vehicle cover.
4. Electric bike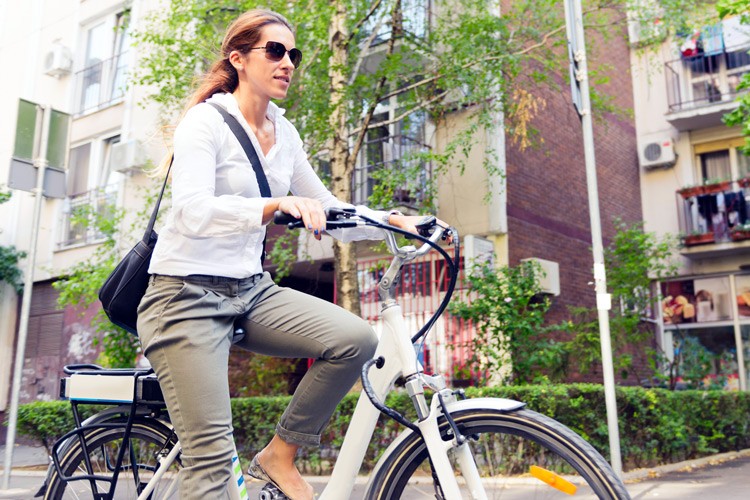 Bikes are already very common in the city and are definitely one of the most widely used alternative types of transport. The electric version gives you an extra boost when tackling the hills.
Strengths
Welcome electric assistance in the capital's frequently steep streets: there's a good reason we talk about the upper town and the lower town!
No road taxes, unlike motorbikes or motor scooters. Although you do still have do some pedalling.
Less appealing
Weight (around 30 kg). That's on the heavy side, especially when putting it away at home.
Lack of recharging points in Brussels.
Price: 1 000–4 000 euros
Do you need insurance? No specific insurance cover is required. In the event of an accident or third-party damage, you can claim under your family liability insurance. In Brussels, though, you'd be well advised to insure your electric bike against theft and specific damage.
Vous souhaitez financer l'achat d'un vélo électrique? Ou l'assurer?
5. Electric motor scooter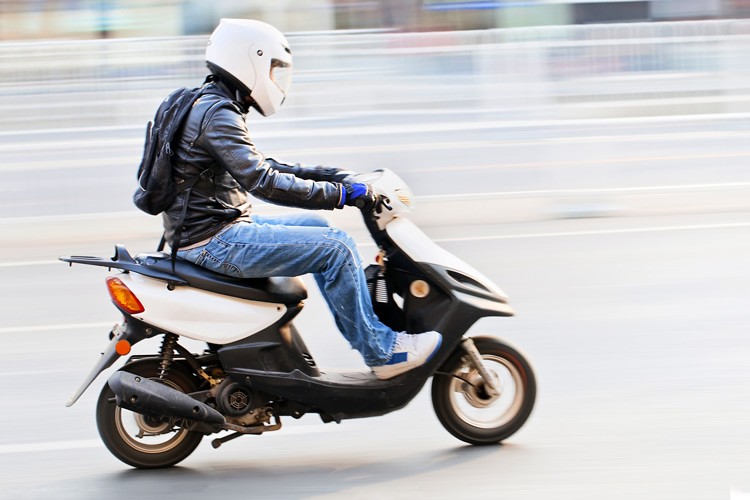 Electrically powered transport is popping up all over the place. It includes motor scooters which are swapping their traditional petrol engines for a greener alternative, while keeping their appealing urban design.
Strengths
The elegant combination of the motor scooter with electric power.
Speed of travel (the fastest in this list).
Less appealing
Road fund tax, registration, certification and annual motor vehicle duty.
Price: 2 000 euros and above.
Do you need insurance? Third-party vehicle cover is required (but you are advised to ask the dealer for more detailed information).