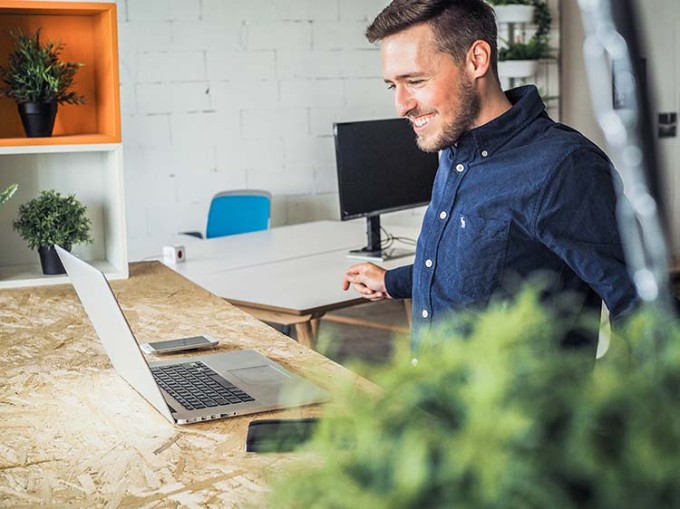 Social VSPSS
KBC Life Pension Plan – VSPSS
Get extra financial protection in the event of work disability, disability or during maternity leave
Build a bigger pension pot for later life
Get tax relief
The Social VSPSS (SVSPSS) is due to change on 1 January 2023. All the changes are explained below.
What changes have been made to the types of cover?
From 1 January 2023, you will receive compensation for loss of income due to work disability, starting from the second month up to and including the 12th month of being unfit for work. This will help you cope with the initial financial ramifications following a claim.

This compensation replaces the pre-change compensation you would have received from the 13th month of work-related disability until either the claim ended or you retired.

As the covers are still based on the contribution you paid in the previous year, it's important you pay the full target amount.

What changes have been made to the procedure?
The contribution waiver for your continued pension accrual will now be paid in the first quarter of the year following the year after entitlement to such a waiver, i.e. no longer on a quarterly basis. Nothing changes with regard to the cover itself.

Suppose you have an accident in April 2023. You will be entitled to a contribution waiver as of November. Your contribution waiver for November and December 2023 will then be paid in the first quarter of 2024.

If you are fit to return to work in April 2024, your contribution for January, February and March 2024 will be paid in the first quarter of 2025.

If you have a NIHDI policy and become incapacitated for work in the first year after joining that insurance scheme, we calculate your cover based on the maximum NIHDI allowance for your specific occupational group in the year before you became incapacitated for work.
Do you have to do anything yourself?
You don't have to do anything if you agree to the changes. The new regulations will apply automatically to any new claims on or after 1 January 2023.
If you have any questions, you should contact your intermediary.

What about existing claims?
Existing claims are processed according to the solidarity regulations that were in force at the time of the claim.

More info