A clear overview of the credit you've taken out
Doing business in Brussels with KBC Brussels at your side opens up a wide range of credit to you, aimed at supporting you in your professional activities.
Apply and sign for credit online
KBC Brussels Touch lets you apply and sign for new credit on your tablet or computer without you needing to go to your branch.
Draw down funds yourself
Your accounts and credit can be managed in KBC Brussels Touch and your drawdowns are recorded in just a few taps or clicks.
Whether self-employed, start-ups or established companies, everyone in business at some time needs finance specific to their commercial activities. KBC Brussels offers a customised solution for each credit application.
What types of professional credit are available to businesses?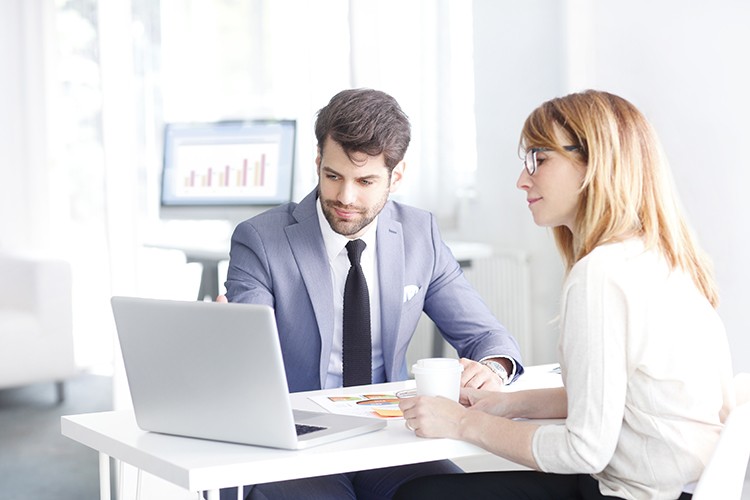 Whether you carry on a liberal profession or are self-employed, whether you're launching or directing a company, there are generally speaking three forms of finance available to you:
Equipment: buying machinery or appliances, a car, furniture, etc.;
Real estate: buying or altering your business premises;
Cash resources: financing additions to your inventories, wages, holiday pay, unexpected outlays, etc.
In each case, KBC Brussels has an appropriate solution to offer you. Below is an overview of the various forms of business credit that could be available to you.
Financial leasing/renting
Need a car for business purposes but not keen to tie up your available cash funds to make the purchase? Various forms of finance exist. In a standard renting/leasing arrangement, KBC Brussels pays the full price of your chosen vehicle, including the VAT, and you make regular payments over time. And you can buy the vehicle at the end of the contract for its residual value, which is fixed from the outset. Our full service leasing also incorporates insurance and all official procedures, giving you total peace of mind!
Investment credit
Want to buy new equipment or a company car? Want to do alteration works on your premises? Or buy a commercial property or storage facility? If so, our investment credit could be of interest to you. You choose the type of rate (fixed or variable), decide how often you want to make repayments (monthly, quarterly, half-yearly or annually) and can draw down the funds in tranches or all in one go. The term of the loan depends on the economic lifetime of the item you invest in. What's more, the interest is tax-deductible as an operating expense.
Line of roll-over credit
Roll-over credit is an alternative to investment credit. It's a line of credit allowing you to draw down a defined sum (at a transparent interest rate based on the EURIBOR) without having to do so if it turns out you don't need the finance. Each draw down, up to the maximum agreed, is for a defined period, such as three months . At the end of the three months, the amount drawn down is automatically repaid in full out of your account and you're able to do a new draw-down. You thus 'roll over', so to speak, from one draw-down to the other, hence the name of the facility. Once repayment has been made, you may convert your roll-over credit into a standard investment credit.
Advance in current account
A customer who pays late. Business performance down on forecasts. An unplanned outlay. Any business can be faced with temporary payment difficulties. An advance in current account is an operating credit facility granted by your bank. It allows you to overdraw your KBC Brussels current account (to agreed limits) and thus use the funds to make timely payment to your suppliers and creditors. Deposits back into the account go to paying off the credit. Worth noting is the fact that you only pay interest on what you actually borrow, and that the interest is tax-deductible. It's a welcome breathing space to bridge an unexpected expense and to finance your inventories.
Straight loans
As a complement to an advance in current account, straight loans are a flexible way to finance your commercial activities in the form of credit whose amount and term you can gauge up front. A straight loan lets you finance your more substantial short-term operational requirements. The credit is used by drawing down one or more advances that KBC Brussels credits to your current account as and when you need them and which you repay with interest at the a pre-agreed fixed moment . You're thus able to anticipate your varying capital needs whilst still budgeting your finance plan. The interest and charges on these advances are tax-deductible.
A business budget facility is a reserve authorising you to go overdrawn on your business account (by up to 5,000 euros). The reserve is permanent available and can be used as you see fit to finance your business outlays. It's up to you, in consultation with your KBC Brussels relationship manager, to determine the exact amount that's to be made available to you. If your credit needs exceed 5,000 euros, look at the facilities offered you with an advance in current account or a business credit with straight loans.
Advance tax payment plan
The future belongs to businesses that pay early! The tax authorities encourage the self-employed, liberal professions and corporations to make early payment of tax on their business income. With a KBC Brussels early payment plan, your payments are made in good time, you repay the bank at your own pace, you do not dip into your treasury reserve and you benefit from tax breaks that are far from negligible.
Your business credit in KBC Brussels Touch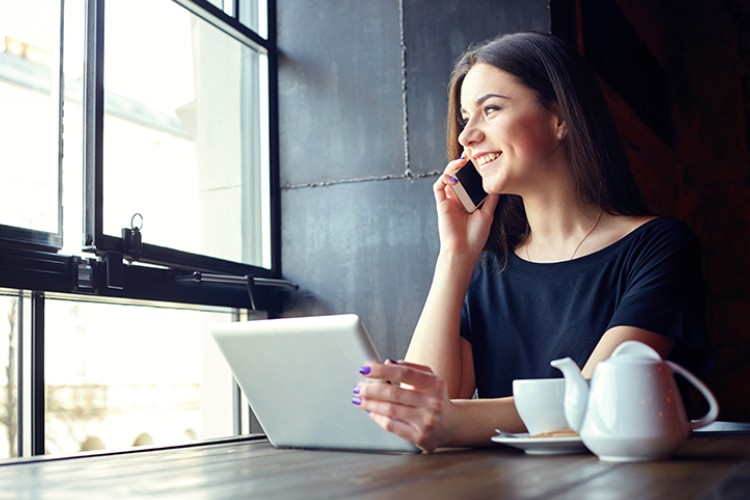 KBC Brussels Touch is an app available for tablet or computer, wherever you are, allowing you to easily do your banking transactions online and to manage both your business and your personal accounts. You can also very quickly sign, apply for and draw down credit for your business. At home, at work and even whilst travelling.